If you are currently trying to access the Microsoft Store and all of its content from your Windows 10 PC but can't because you keep getting error 0x80D03805. This article will guide you through several common troubleshooting steps that usually restore the Microsoft Store to working order.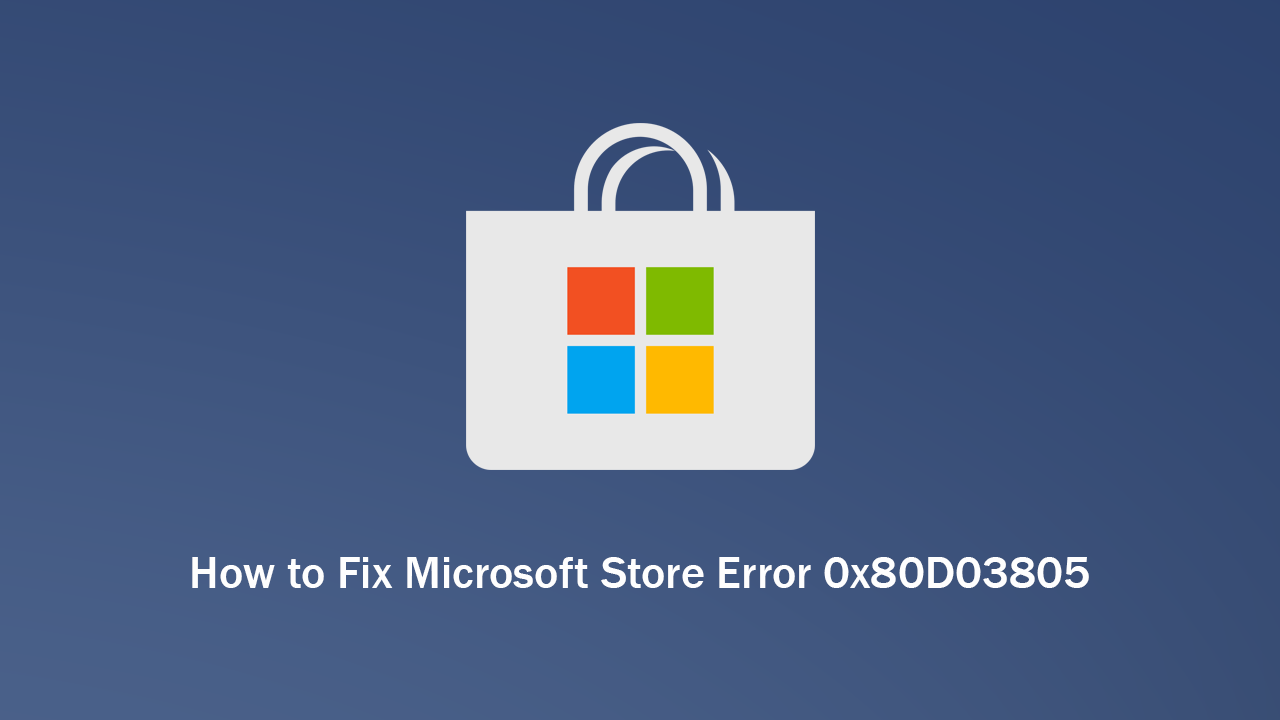 How to Fix Windows 10 Not Updating to Version 1909. (Can't Update Windows 10 to Version 1909)
Windows 10 has had a lot of different bugs and errors over the years that have prevented the operating system from performing basic and important tasks. Although most of these errors have been limited to the core of the operating system and occasionally Windows updates, there are a few errors that affect the Microsoft Store. One of which this guide aims to tackle.
While downloading software from the Microsoft Store or updating the Microsoft Store itself, you may come across Microsoft Store Error 0x80D03805. Preventing you from updating an app or from downloading it altogether. It's also possible that the error code may prevent store pages loading entirely. Before you start any of the listed solutions shown below, make sure you have updated your system to the latest version. More often than not this will fix the issue. 
Related: How to Use More Than One WhatsApp Account At the Same Time on Windows 10, MacOS, and Linux.
How Do You Fix Microsoft Store Error Code 0x80D03805?
If the issue has been caused by file corruption, you'll need to restore the Microsoft Store cache to do this type wsreset.exe into Command Prompt (admin) and press Enter to execute it. Once you've done this, Restart your computer and the Microsoft Store should be working again.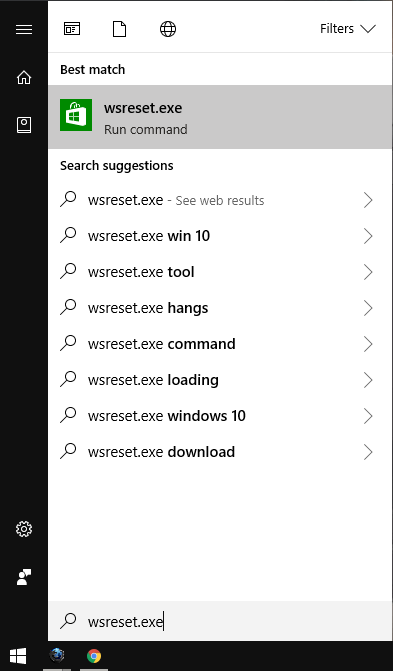 Manually Reset the Microsoft Store.
If the above solution hasn't helped resolve the issue, you can try resetting the store to factory-installed defaults, which will give you a clean slate.To do this Settings > Apps > Apps and features > Microsoft Store > Advanced Options > Reset. After another Restart, the Microsoft Store should be error 0x80D03805 free.
Windows Update: Reset Catroot2 Folder on Windows 10 to Fix Error 0x80D03805.
Another somewhat complicated fix for Windows Update errors is to reset the Catroot2folder. This folder is similar to the Software Distribution Folder as it contains update components and can be found at: C:\Windows\System32\Catroot2.
Important: Do not delete or rename the Catroot folder. The Catroot2 folder is automatically recreated by Windows if it is deleted or renamed, but the Catroot folder is not.
To reset this folder follow the below steps.
Press Windows Key + X and open Command Prompt (as administrator).
In the Command Prompt window run the following commands:
md %systemroot%\system32\catroot2.old

xcopy %systemroot%\system32\catroot2 %systemroot%\system32\catroot2.old /s
After running the above commands, delete everything in the Catroot2 folder.
Then, run the following command:
Finally, Restart your computer and update Windows. Hopefully, error 0x80D03805 should be a thing of the past.
One a Side Note…
If you have recently updated to Windows 10 version 1903 and have started having issues with the Windows 10 Photos App displaying a purple haze and preventing any sort of sharing. Make sure you check out the following article. 
How to Fix Export & Share Not Working in the Windows 10 Photos App. (Purple Haze)