If you are trying to play Starfield with mods enabled but are having major issues with performance crashing or the game failing to launch. This article will show you several different things you can do to solve the problem and get mods working in Starfield again. Keep in mod some of the success of this guide will come down to the mods you are using.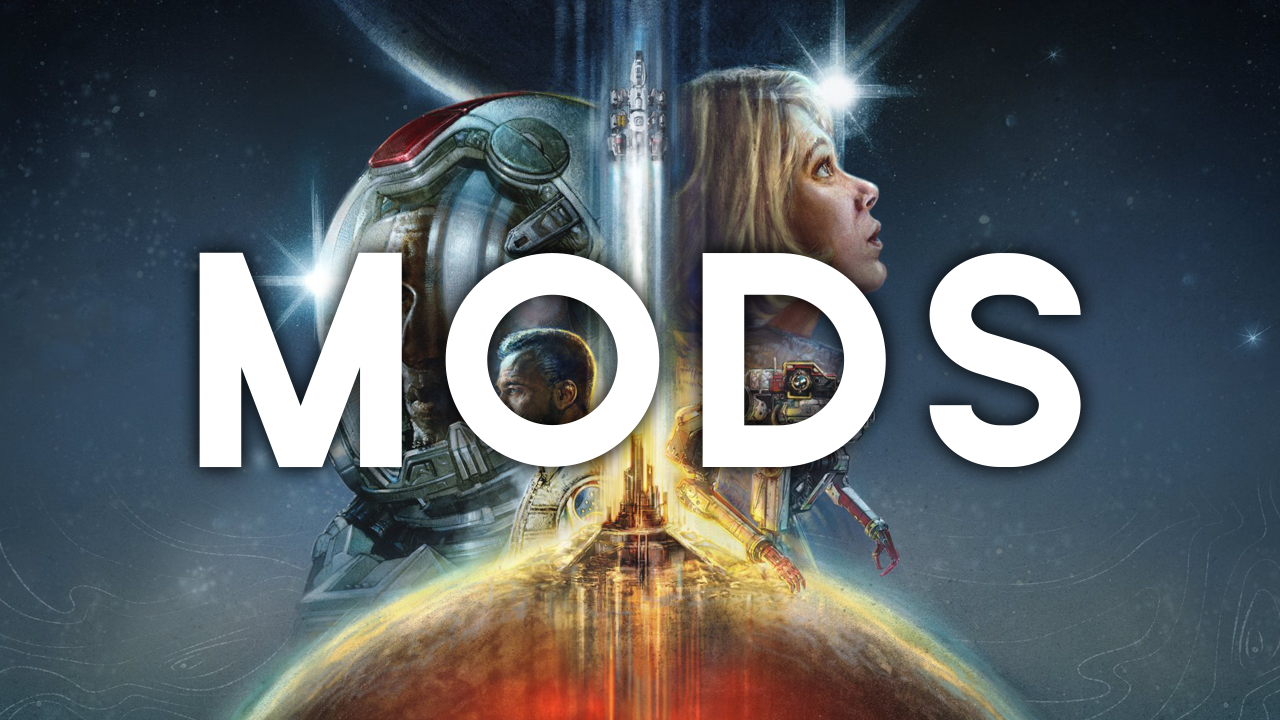 Related: How to Fix Black Screen graphics problems in Starfield on PC.
Anyone who has played Skyrim is already frothing at the mouth just thinking about the amount of cool mods that will be coming for Starfield. Although it's still very early days for the Starfield modding community, there are already a few interesting mods getting around, inducing one that Adds DLSS Upscaling to Starfield. As with everything mod related, the sky is the limit, or in this case, the galaxy is!
The only problem with modding games, especially early on is that they can cause some stability issues. If you're new to modding you should expect some crashing, optimisation issues and an assortment of other random bugs and glitches. That said! There are ways to improve your mod experience in Starfield and in a lot of cases stop mods from crashing Starfield, so follow along as we take you through all of the most common working solutions.
How do you fix mods not working in Starfield? | Fix Starfield mods not working.
So! The first thing you need to check for are mod updates. So head on over to the place you got your mods and download any updated mods. This will probably be Nexus mods and you probably using the Vortex mod manager.
If this is the case, open Vortex on your computer then click the Update icon in the upper left-hand corner of the screen. If you have quite a few mods, this will take some time to process. If any updates are detected, you'll get a notification. Some will auto-update, while others will require a manual update.
To manually update a mod, just right-click on the mod and select view on Nexus Mods, then download the latest file.
When checking for and updating mods, pay close attention to the primary mods (dependencies). If a core mod is broken you can expect a lot of other mods to fail.
If you aren't using Vortex Mod Manager you are going to have to update and replace all of the mod files you added manually each and every time a mod is created. This is a time-consuming process which is why most people have switched to using Vortex.
Mods still not working in Starfield?
If nothing so far has worked you have a couple of different options. The first is to wait and stop using mods until the game is in a more stable and fewer updates are being introduced to the game.
The second option is to try Verifying game files in Steam or the Xbox app. Once you have done that you can try adding your mods again.
How to Verify & Repair Starfield Game Files in the Xbox app (GAME PASS)
If you are playing Starfield from the Xbox app and Game Pass you can try verifying and repairing game files.
To do this open the Xbox app and right-click on Starfield then click Manage.
Now change to the Files tab and click Verify and Repair.
Once the process starts you simply have to wait for it to finish and fix any problems.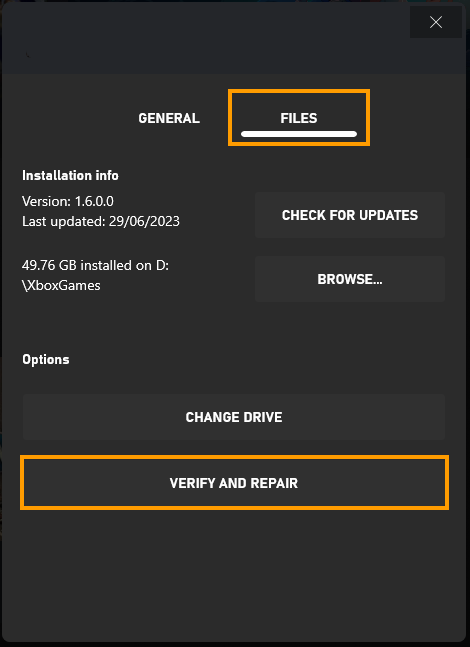 How to Verify & Repair Starfield Game Files on Steam.
Sometimes things just randomly go wrong with game files. Especially on Windows 11 or if you are using mods. So if either of these are relevant to you I suggest verifying your game files to solve the problem.
Launch the Steam client.
Switch to the Library tab.
Locate Starfield, right-click it, and select Properties.
Go to the Local Files tab and click "Verify integrity of game files".
Allow some time for the verification process to finish, especially for larger games.
Once verified, you should be able to update and play the game without encountering issues.