If you have started playing Starfield on PC but aren't quite getting the frame rates that you'd like to be getting this article will show you how to quickly and easily add DLSS to Starfield. This will allow you to swap FRS2 with DLSS or XeSS in Starfield on Windows 10 and 11. While DLSS will eventually be added to Starfield this is the only method available at the moment.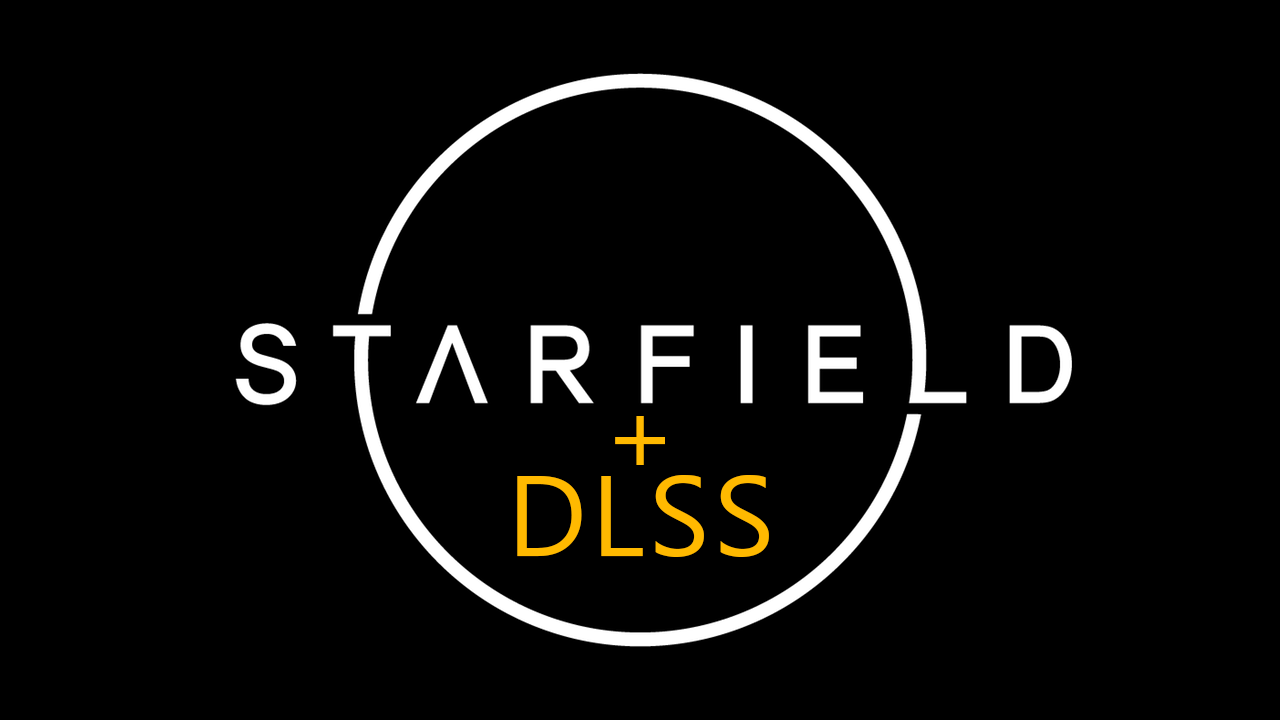 Related: How to Fix Black Screen graphics problems in Starfield on PC.
Starfield, Bethesda's highly anticipated space-themed action RPG. Basically "Space Skyrim" could be this year's biggest game launch. While Officially releasing on September 6, the early access feedback is looking very promising. The only strange thing about Starfield is that it only has AMD FSR support and no NVIDIA DLSS support, which is kind of strange for a brand-new AAA title.
While FSR is still decent and works with just about any graphics hardware a lot of Starfield players have NVIDIA GPUS and would prefer to use DLSS for better more stable results. The good news is that there is already a mod that allows you to replace FSR2 with DLSS/XeSS in Starfield. This offers players an alternative upscaling method. Before you get overly excited, this version specifically supports DLSS2 and not DLSS3. But if that's not an issue, and you meet some other requirements you can start using DLSS in Starfield right now.
How do you Add DLSS Upscaling to Starfield?
To begin, download the Upscaler Mod manually or to Vortex Mods.
Download the Starfield Upscaler Mod.
You'll also need to download and install the Upscaler Base Plugin as well.
Then follow the installation instructions below. Alternatively, if you don't want to use the manual version you can just click the Vortex Download option and let the Vortex Mods app install it for you.

If you prefer the manual approach you can follow the steps shown below.
Extract this mod to the game's root folder.
Install Upscaler Base Plugin, place the PDPerfPlugin.dll into mods/UpscalerBasePlugin folder.
Download nvngx_dlss.dll or libxess.dll, and place them into mods/UpscalerBasePlugin folder. Check UpscalerBasePlugin's description.
IMPORTANT: The nvngx_dlss.dll and PDPerPlugin.dll must be both in the mods/UpscalerBasePlugin folder.
Press END in the game to open the menu for the upscaler, and you can select DLSS or XeSS.
Turn on FSR2 in the game's settings, cuz this mod replaces FSR2 with DLSS/XeSS.
There are no quality levels anymore, you simply change the render scaling ratio in the game's settings.
Important Notes.
DLSS/DLAA is only supported by RTX cards, other GPUs can try XeSS but it might not be better than FSR2.
There is a ReShade CAS effect because DLSS has no integrated sharpener anymore.
If you want to install another ReShade preset, just go ahead, but remember to rename the dxgi.dll from ReShade to d3d12.dll after installation and extract the dxgi.dll from this mod again!
Performance gains depend on how much you are GPU limited, if you don't see any gains it's very normal, you are most likely CPU limited.
Even if you can't get more FPS in a CPU-limited case, you are however getting the superior AA from the DLSS pipeline, or you can just use DLAA (with performance cost).
Will Starfield get Official DLSS Support? Yes! Before too Long We Suspect.
While no one is really sure why DLSS isn't included in Starfield already the chances of it being added to the game are almost a certainty. I wouldn't be surprised if we see DLSS added to Starfield in the first 2 or 3 updates. But that's just speculation.