If you are trying to play Cyberpunk with all of your favourite mods you already know that every single update has the potential to introduce mod breaking changes. Even the smallest of updates can sometimes break Cyberpunk mods and fixes aren't always available but there are a few things you can do to get your Cyberpunk mods working again. So follow along as we show you how to troubleshoot Cyberpunk mods.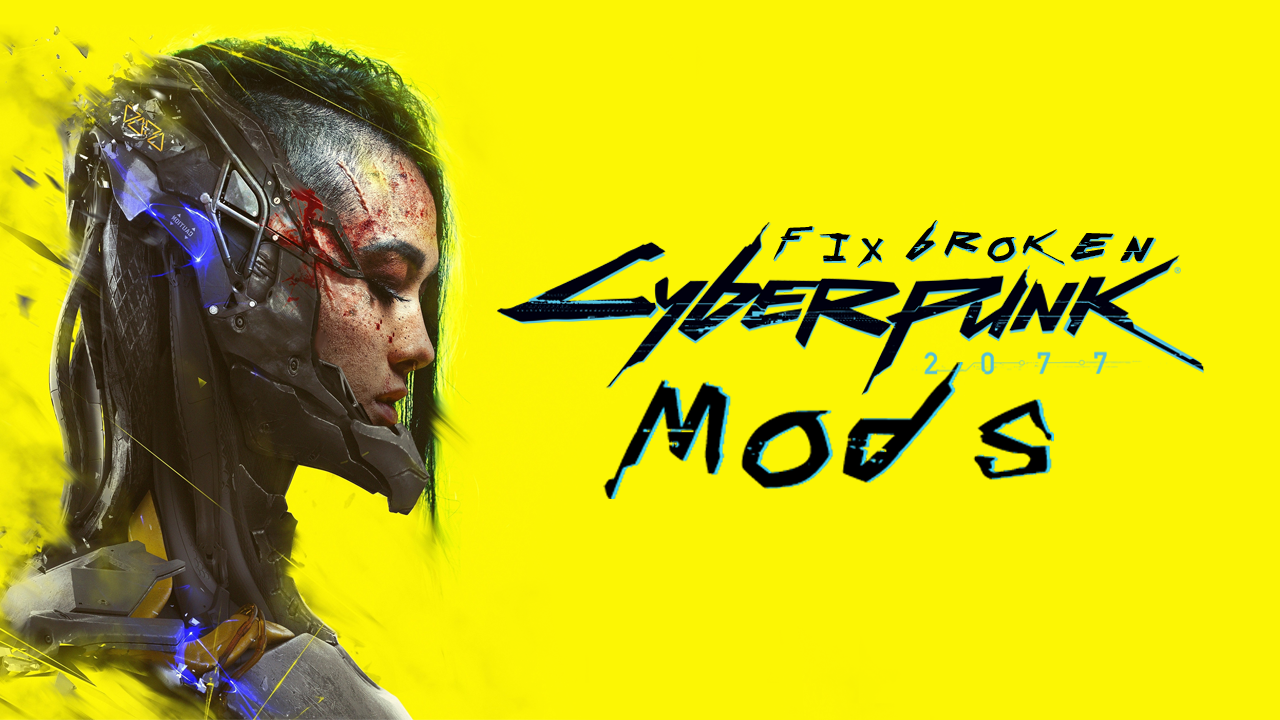 Related: How to clone someone's voice using AI | AI voice cloning tools.
Cyberpunk had one of the worst game launches in the history of gaming but since then has slowly progressed to be a fantastic game worthy of playing, even now. While the base game is decent enough, adding mods makes the game a hundred times better and something that everyone should try at some stage. Even if you've beaten the game already, adding mods can change your entire gameplay experience.

Note: If you are having problems with all your mods working fine but just don't have Mod Settings and Mods in the main menu in Cyberpunk 2077 menu check out the following guide:
How to fix No Mod Settings or Mods option in Cyberpunk 2077.
The only problem with modding Cyberpunk are official game updates, which while infrequent these days, still happen from time to time. In most cases, these updates will break certain mods causing them to stop working and in some instances make Cyberpunk crash. To avoid these issues the best practice is to disable automatic game updates. This way you can opt to manually update the game after your favourite mods have been updated to work with the new game version.
If you haven't been following this process, there are some things you can try that will help get your cyberpunk mods working again. Though, if you are using a ton of mods you may ultimately be switching to a different set of working mods. It's one of those things where you may not be able to get all of them working at the same time until they are updated.
How do you fix mods not working in Cyberpunk 2077? | Fix Cyberpunk mods not working after a game update. Check Mod updates.
So! The first thing you need to check for are mod updates. So head on over to the place you got your mods and download any updated mods. This will probably be Nexus mods and you probably using the Vortex mod manager.
If this is the case, open Vortex on your computer then click the Update icon in the upper left-hand corner of the screen. If you have quite a few mods, this will take some time to process. If any updates are detected, you'll get a notification. Some will auto-update, while others will require a manual update.
To manually update a mod, just right-click on the mod and select view on Nexus Mods, then download the latest file.
When checking for and updating mods, pay close attention to the primary mods (dependencies). If a core mod is broken you can expect a lot of other mods to fail.
Disable mods in the Cyberpunk launcher.
Another fix or workaround you can use to fix broken mods is to disable mods in the Cyberpunk 2077 launcher.
First, make sure all of your mods are enabled and deployed in Vortex, or in the correct locations if you are applying them manually.
Once you have done this click the settings icon in the Cyberpunk launcher window and disable Mods.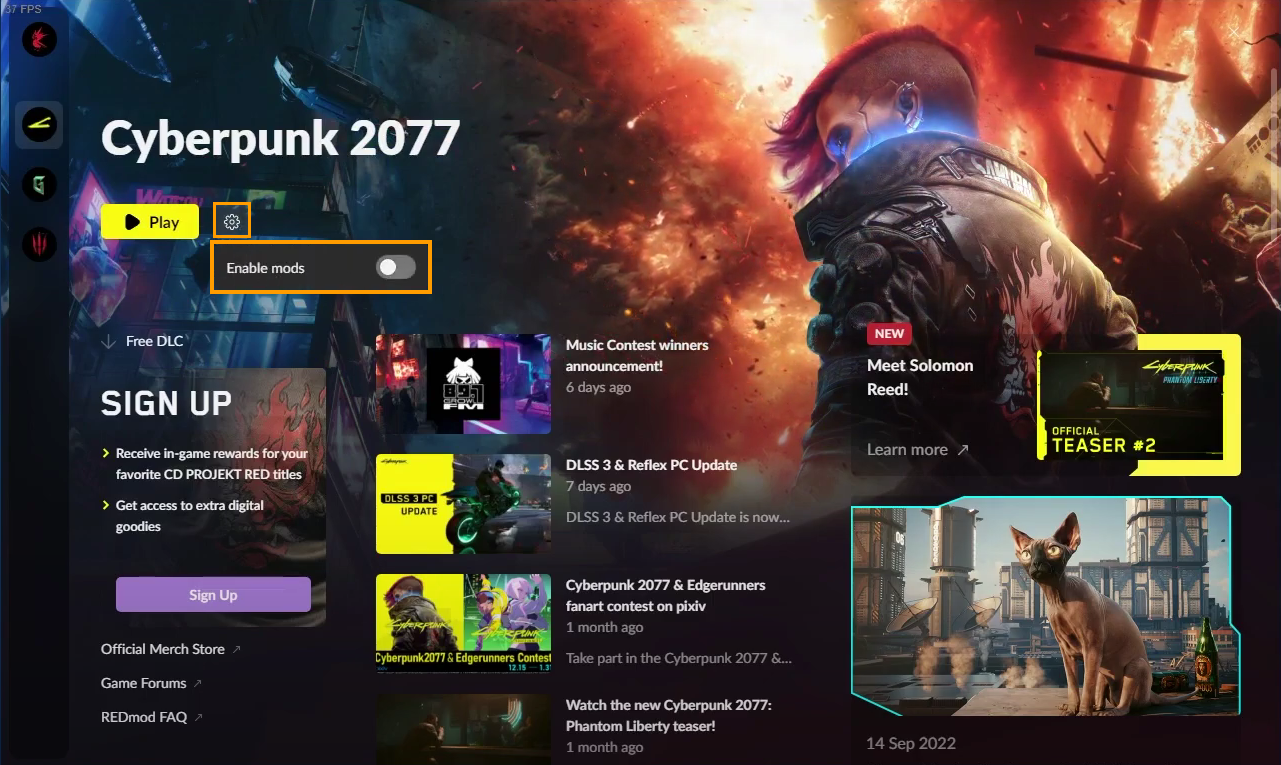 Now launch the game using the Play button.
Your game should now launch and you should have a good portion of your mods working. There are still a lot of variables at play in this fix so the success rate will vary on the mods you are using. Some mod combinations will be more successful than others. That's just the way things are sadly.
How to prevent Cyberpunk mods breaking in the future?
The only way to stop mods breaking in Cyberpunk is to disable automatic updates for the game. However, this will again come down to timing, you want to time it so that as many of your mods as possible are up to date, then disable game updates. That will lock everything into a stable position. When you do decide to update, make sure it is at least a few weeks after the latest game update. That will give mod devs time to adjust for any changes.