If Brave is your primary Internet browser there's a good chance that you are also using it to watch content on Netflix. For obvious reasons, the web player is far superior to the Netflix app if you are viewing on PC. Unfortunately by default, Brave doesn't work with Netflix because of Secure Playback issues showing the following error message: Netflix error M7701-1003 in Brave Browser. Pardon the interruption. Make sure "sites can play protected content" is selected. So follow along as we show you how to solve the problem by enabling the Widevine component in Brave browser.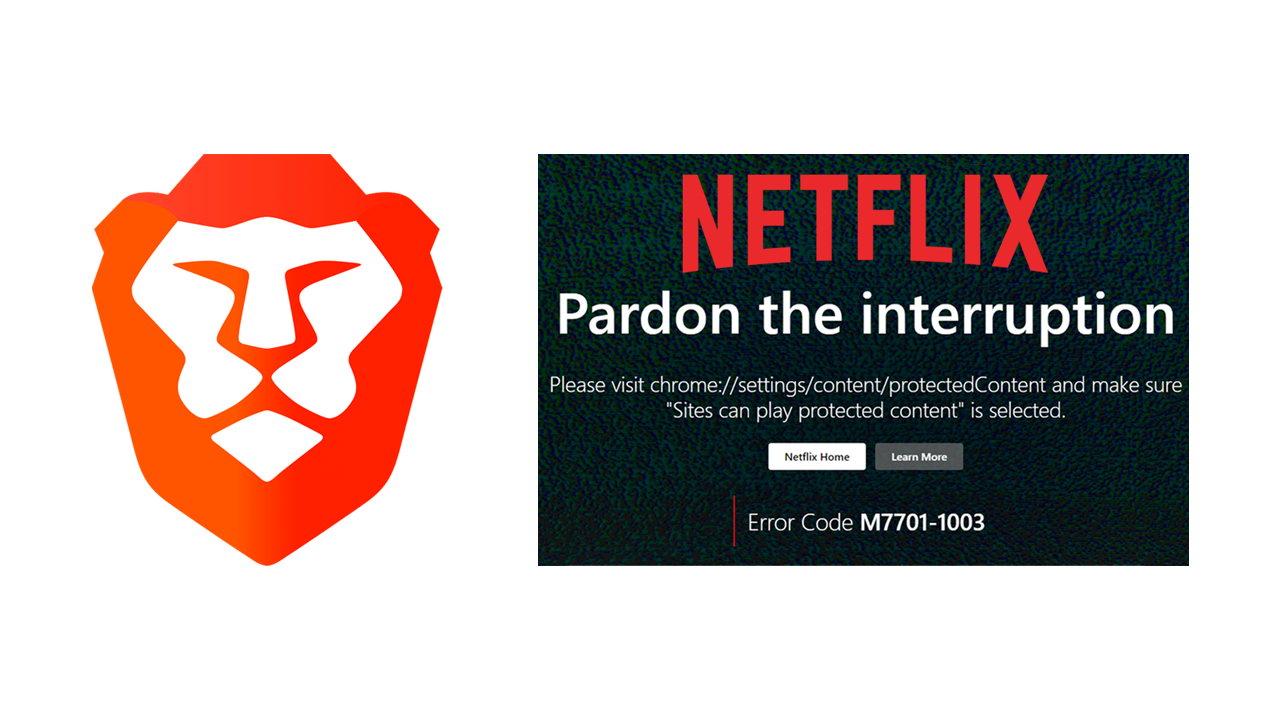 Related: How to stop Brave from saving images as webp format files.
Brave browser is now one of the most popular Chromium-based browsers on the market, giving Google Chrome and Microsoft Edge a run for their money. Brave is a feature-rich Chromium-based browser that aims to do this differently, yet provides all the same features you'd expect from a Chromium browser. Unfortunately, if you are trying to use the Netflix web player to watch content in Brave you'll encounter a Secure Playback error that requires you to make some changes to Brave.
The issue is linked to the Widevine extension in Brave that Netflix (and some other services like Spotify) use in order to stream content. Interestingly, this extension is already part of Brave, however, it is disabled by default (not sure why), so you'll need to enable it in order to get the web player in Netflix playing content again.
What exactly is Widevine DRM Protection and Secure Playback?
Widevine DRM is Google's content protection system for premium multimedia. It is used by most major services like Google Play, YouTube, Netflix, Disney+, Amazon Prime Video, HBO Max, Hulu, Peacock, Discovery+, Paramount+ Netflix and just about every other one you can think of. Widevine aims to provide the best experience for viewing premium content over digital distribution whilst keeping everything secure from the source right through to the end-user.
You can check out a full list of Widevine supported platforms here if you're really interested. Otherwise, you can jump straight into solving the problem using the steps shown below.
How do you enable Secure Playback in Brave browser to fix Netflix error M7701-1003?
To get Netflix working in Brave browser again, you'll need to manually enable Secure Playback (Widevine Extension). So let's begin.
First, open Brave then copy and paste the following into the address bar and press Enter.
brave://settings/extensions
This will take you straight to the Brave extensions page where you will need to find and Enable the Widevine extension. It should look like the screenshot below once it has been enabled correctly.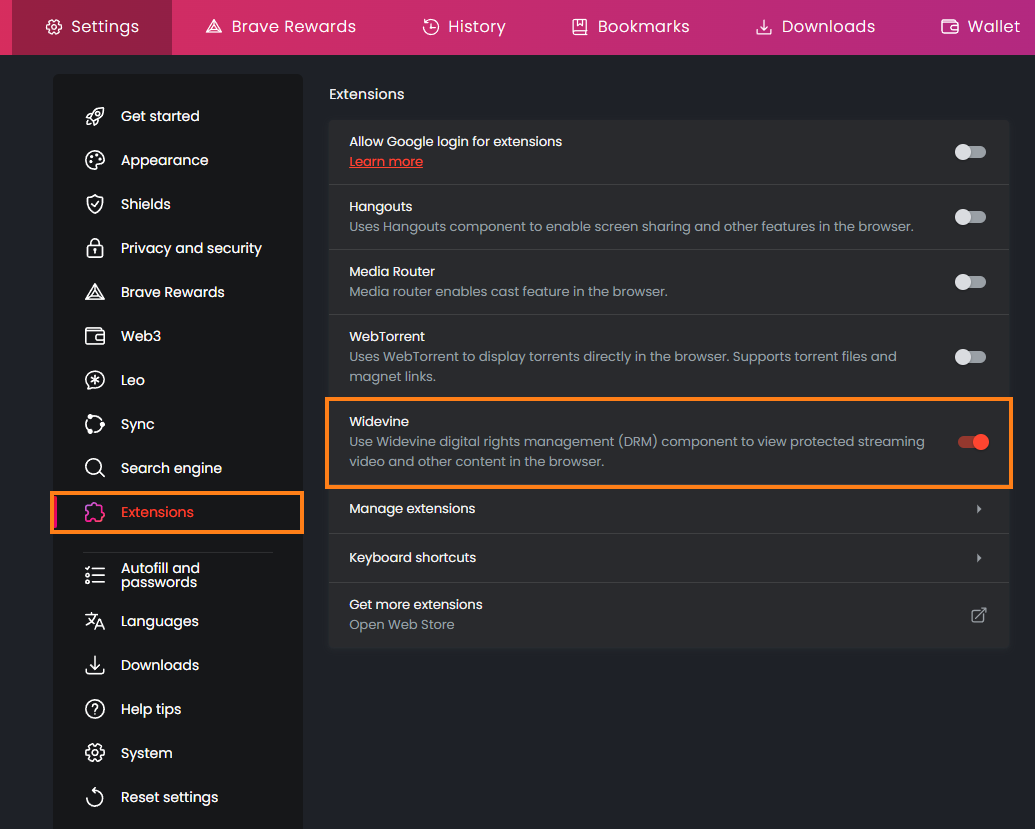 Once you have flipped the Widevine extension on in Brave browser, Netflix and other services will now work in the browser. However, you will have to perform a browser restart for the change to take effect.
How do you enable Widevine in other Internet browsers like Microsoft Edge?
Widevine may also be disabled by default in Microsoft Edge, so you'll need to manually enable it as well. You can check out our Microsoft Edge Widevine guide here. So far Firefox seems to be the only Internet browser that isn't having issues with Netflix DRM and Widevine protection. At least at the time of writing.