If you are having issues with Network Discovery on Windows 10 not registering other locations or devices, this article will introduce you to four different troubleshooting steps you can take that should fix the issue. Keep in mind you may have to diagnose the issue on all your networked devices, not just your main HUB PC.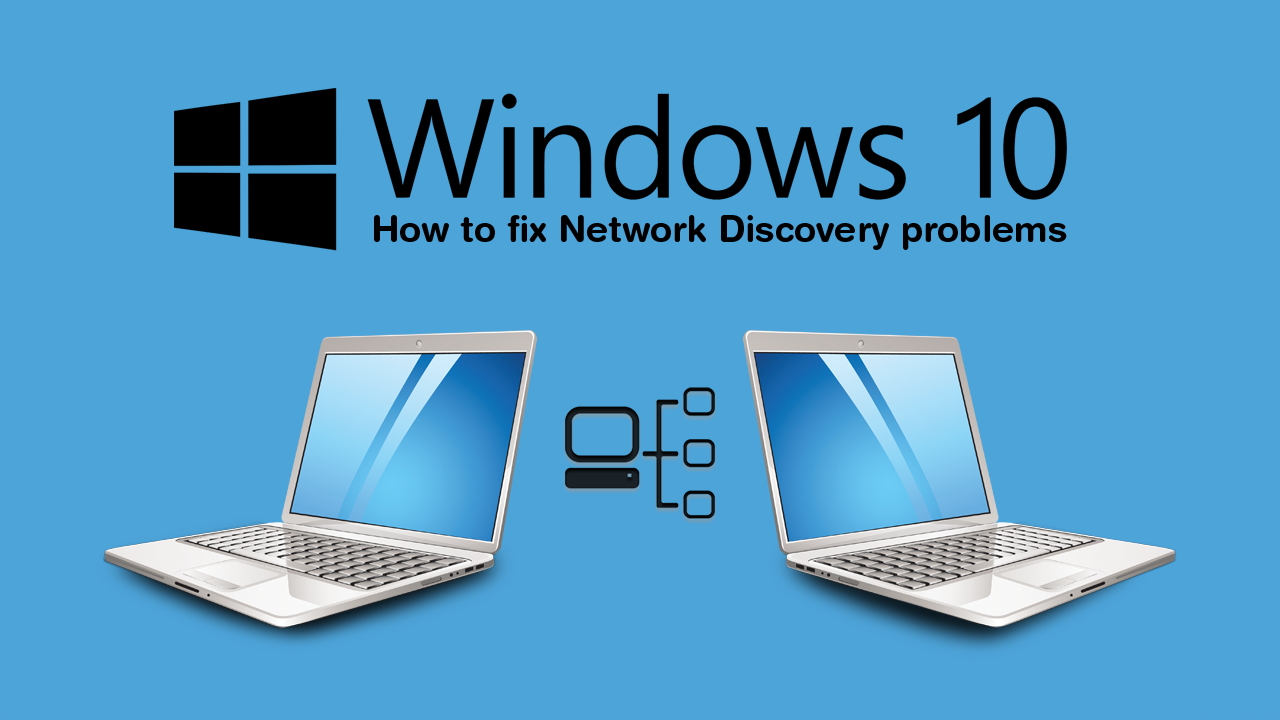 How to fix 'The publisher of this app doesn't allow it to be moved to a different location' on Windows 10. (error code 0x80073d21)
Networking with other devices has always been one of the more complicated parts of using Windows. Although things have become considerably easier over the years, Microsoft still hasn't mastered making the process super secure and easy to use. As always security is prioritised at the cost of ease of use. Obviously this is always going to be the case, so allow us to guide you through some of the most common fixes for Network Discovery problems on Windows 10. 
Before you begin, however, please make sure you have checked all your hardware. Network cable connections, WiFi connections, restart your router and make sure you have scanned your system fully using Windows Defender or your chosen antivirus/malware tool. 
Related: How to blur messages in WhatsApp until you hover over them. (on-screen privacy for WhatsApp)
How do you fix Network Discovery not working on Windows 10? Fix Network Discovery problems on Windows 10. 
If you trying to setup up Network Discovery on Windows 10 for the first time, you'll need to make sure you have the option enabled. As it isn't turned on by default for security reasons. To do this open Control Panel, go to Network and Internet, then click Network and Sharing Center. Next, click Change Advanced Sharing Settings in the left-hand pane, expand the Private Network Profile.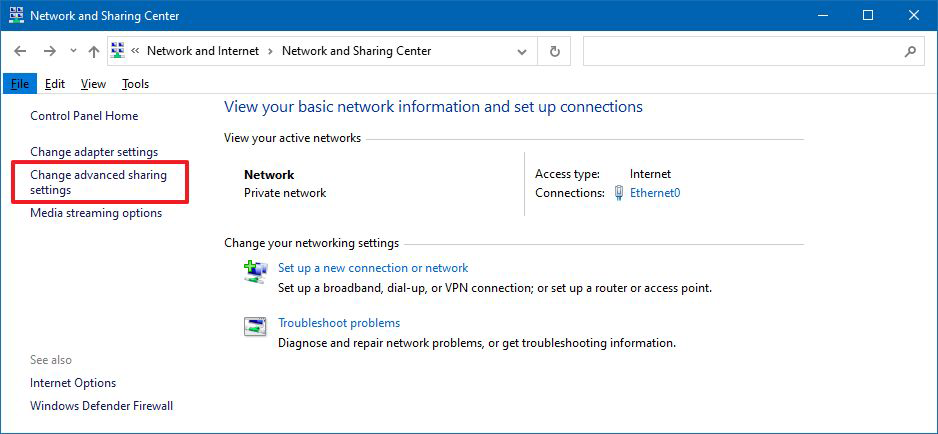 Finally, underneath the Network Discovery section change the option to Turn on network discovery.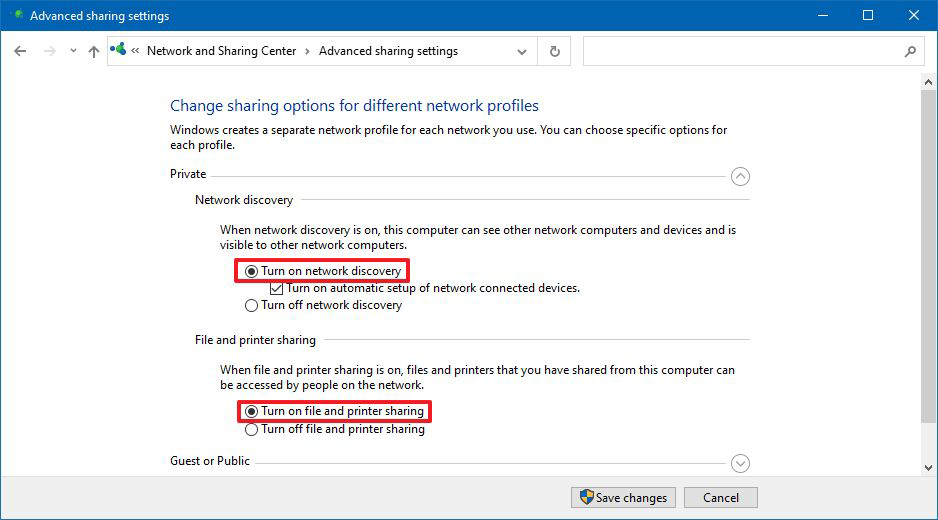 Now make sure File and printer sharing is also turned on, then Save the changes using the Save button below. Although you shouldn't be required to restart your computer for the change to take effect, I usually do it to be sure. 
Start Network Discovery Services to fix Network Discovery on Windows 10.
Once you are sure Network Discover is enabled, you'll want to make sure the service is actually running. To do this open Start, search Services, then click the option when it appears. When the Services window appears, make sure the following services are running:
DNS Client.
SSDP Discovery.
UPnP Device Host.
Function Discovery Provider Host.
Function Discovery Resource Publication.
If you spot one that isn't running double-click on it then click Start to fire it up. Then use the drop-down menu above to make sure it is set to Automatic. Just make sure you do this for the 5 entries shown above.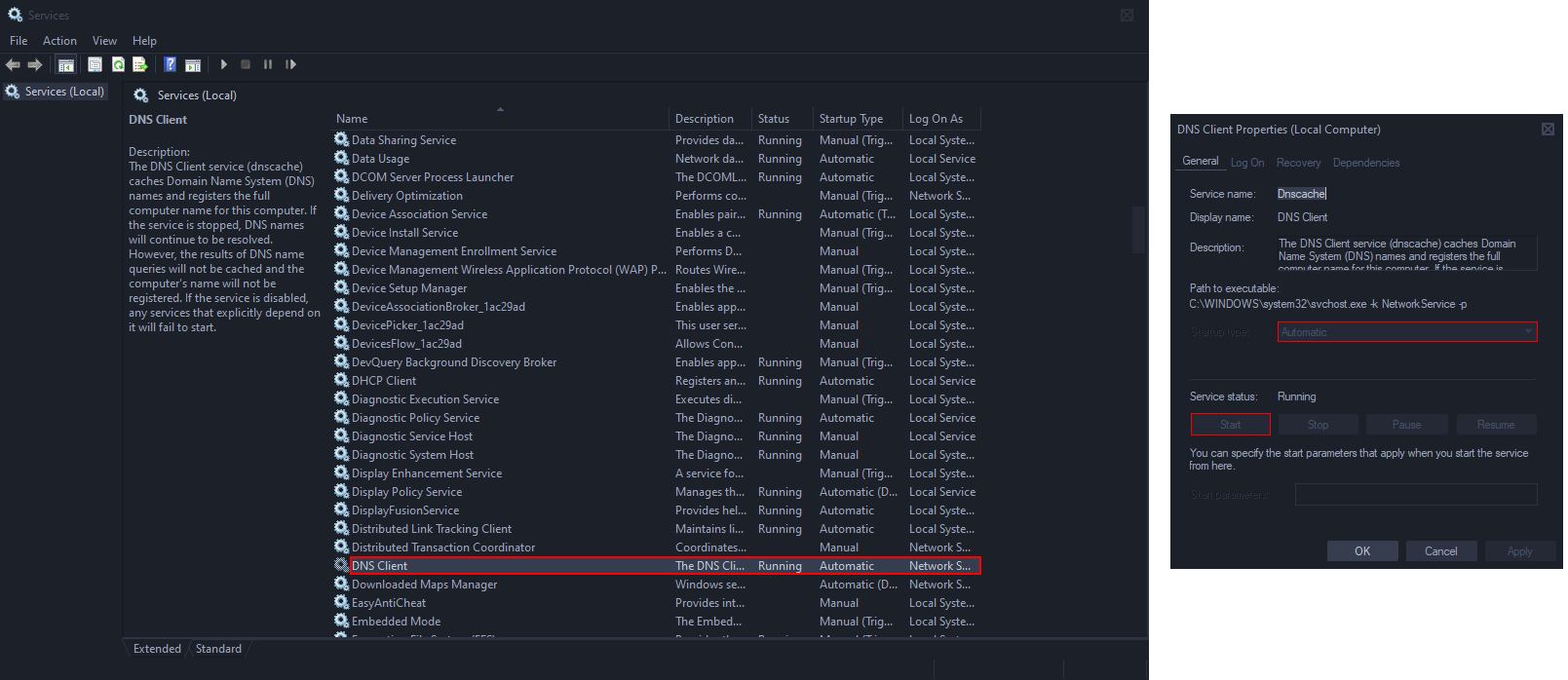 Fix Network Discovery by making sure SMB protocol is enabled.
If nothing so far has worked, you'll need to double-check that your version of Server Message Block (SMB) protocol. Although it isn't the best idea to run an older version, you may need to to get network functionality. To do this open Start, search Turn on Windows features, then click the option when it appears. Next, expand SMB 1.0/CIFS File Sharing Support and make sure SMB 1.0/CIFS Client is ticked.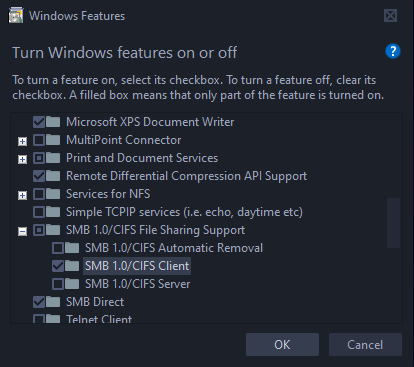 Fix Network Discovery using the Windows 10 Troubleshooter.
If you still haven't had any luck, you can try using the Windows 10 troubleshooting too, which you can find under Settings > Windows 10 > Update & Security > Troubleshoot > Network Adapter > Run Troubleshooter. Once you have done this, wait for the tool to complete its job and you should hopefully be issue free.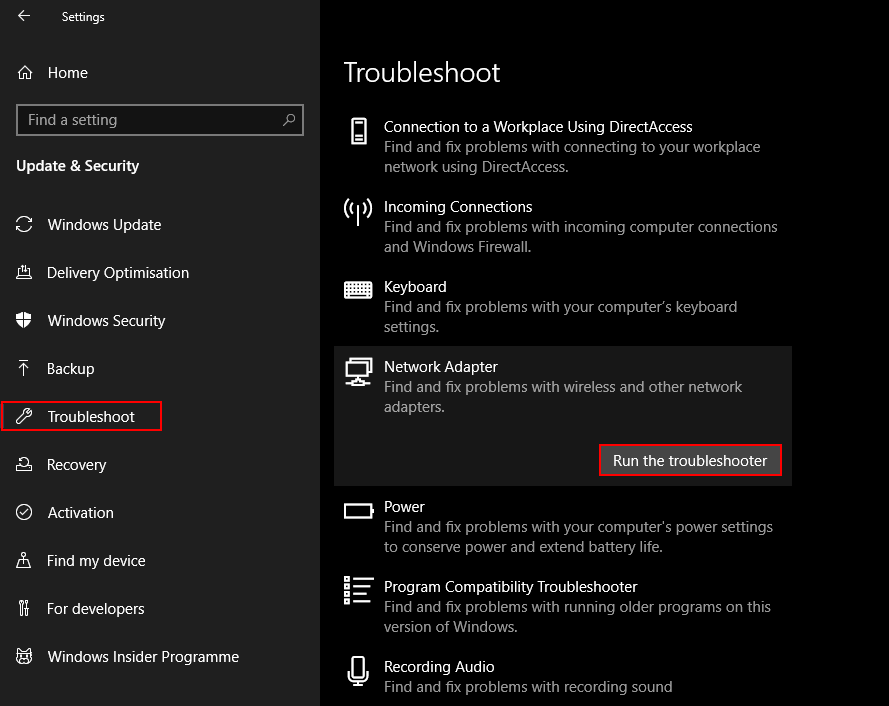 On a side note...
If you are also looking for a way to stop the Windows 10 Photos app from Indexing network locations. Make sure you check out the following article, which will guide you through the process, taking advantage of an option that has only just been added to Windows 10. 
How to stop the Photos app on Windows 10 from indexing Network Locations.