If you have an NZXT Kraken Z63 AIO water cooler or a similar NZXT Kraken water cooler that isn't displaying level at a 90-degree angle. This article will explain how to fix the problem and get your Z63 AIO or similar working correctly and displaying information properly and level.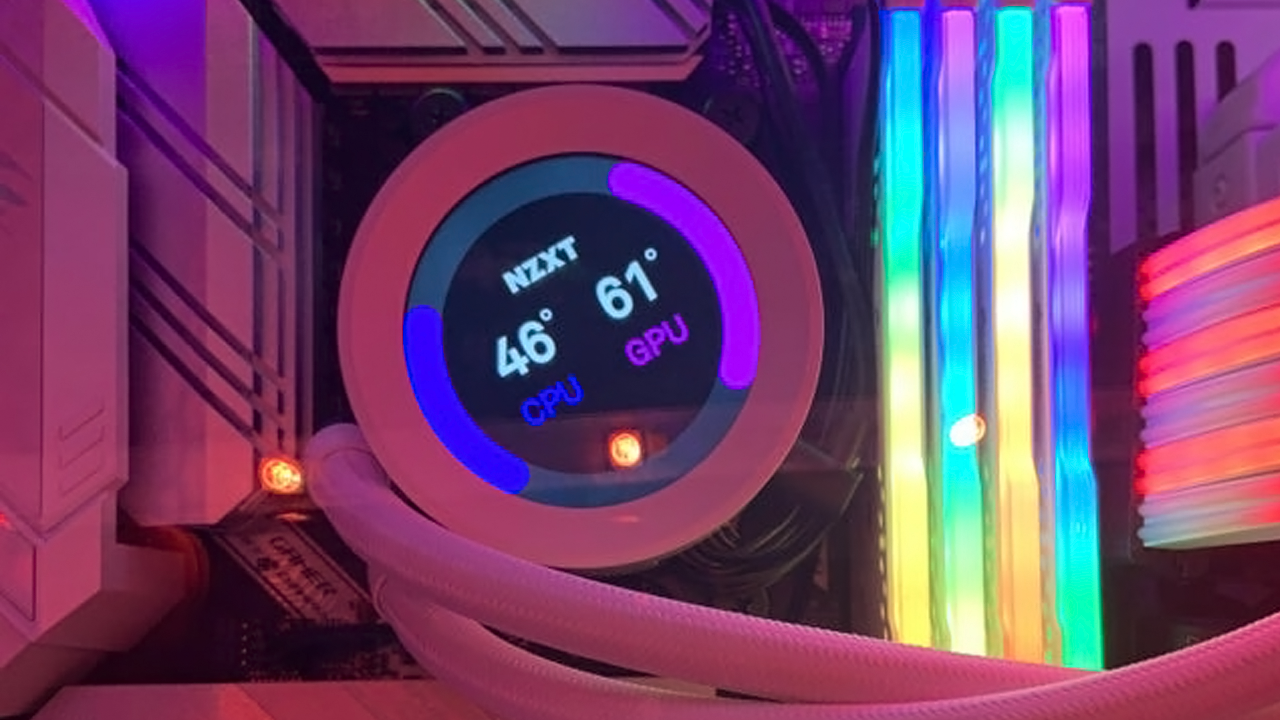 Related: How to Create Your Own Custom Desktop Computer Stat Screen.
NZXT AIO watercoolers are some of the best watercoolers on the market. They are reasonably priced, work exceptionally well, look fantastic, have a super long warranty period, and are very customisable. My current Kraken X62 is going into its fifth year of solid use and powering along. If you are relatively new to AIO water cooling installing your first AIO can be a bit of a daunting process so don't feel bad if you haven't got everything right the first time. You'll learn as you go.
The most important thing is making sure that you have mounted your radiator correctly, so make sure you check out the proper mounting guidelines here. If you don't mount your radiator correctly you won't get the best results from the AIO cooling loop. If you've installed your system and are having some issues with temps, weird grinding sounds or the sound of bubbles make sure you check out these two guides.
How to fix an NZXT Kraken Series water pump. NZXT Kraken pump grinding sound fix.
How to Fix NZXT Kraken X61, X62, X72, X52, X42, M22 Water Pump Stopped/Not Working.
As for the NZXT Kraken Z63 display not lining up, that's quite a simple issue to solve so let's jump straight into it below. Make sure you've got your tools ready as you will have to make some changes to the way the Z63 pump (display) is installed.
How do make the NZXT Kraken Z63 display line up correctly? NZXT Z63 display not straight fix.
Even though there is an option to change the display position for the NZXT Kraken Z63 and other models from the series. This option is fairly limited and only allows you to make changes with the 4 main points of a clock face. 12, 3, 6 & 9 o'clock. As a result, you'll need to make sure that you have installed your Z63 pump head correctly. If it looks anything like the example below you'll need to adjust the mounting.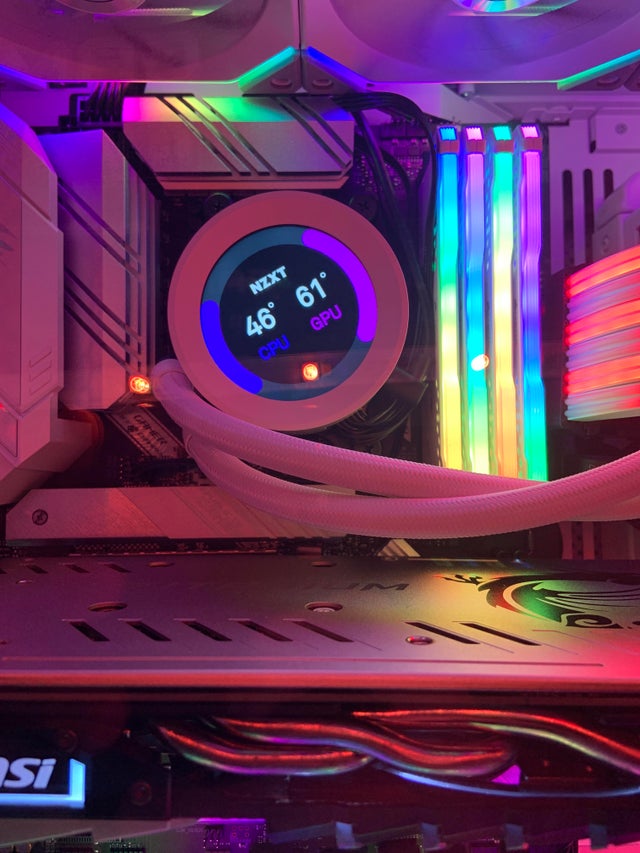 If you have installed your Kraken pump head on a slight angle like the example shown above, you won't be able to get your display to sit level using the software. As a result, you'll need to remount the water pump (display) at a proper 90-degree angle so at either 12 o'clock, 3 o'clock, 6 o'clock, 9 o'clock, etc. The easiest way to tell if you have mounted it correctly is using the pipes. They should either be sitting directly above, below or to the left or right side of the display. Once you have your pump face (display) set correctly you'll be able to manage the rest of the changes in NZXT Cam.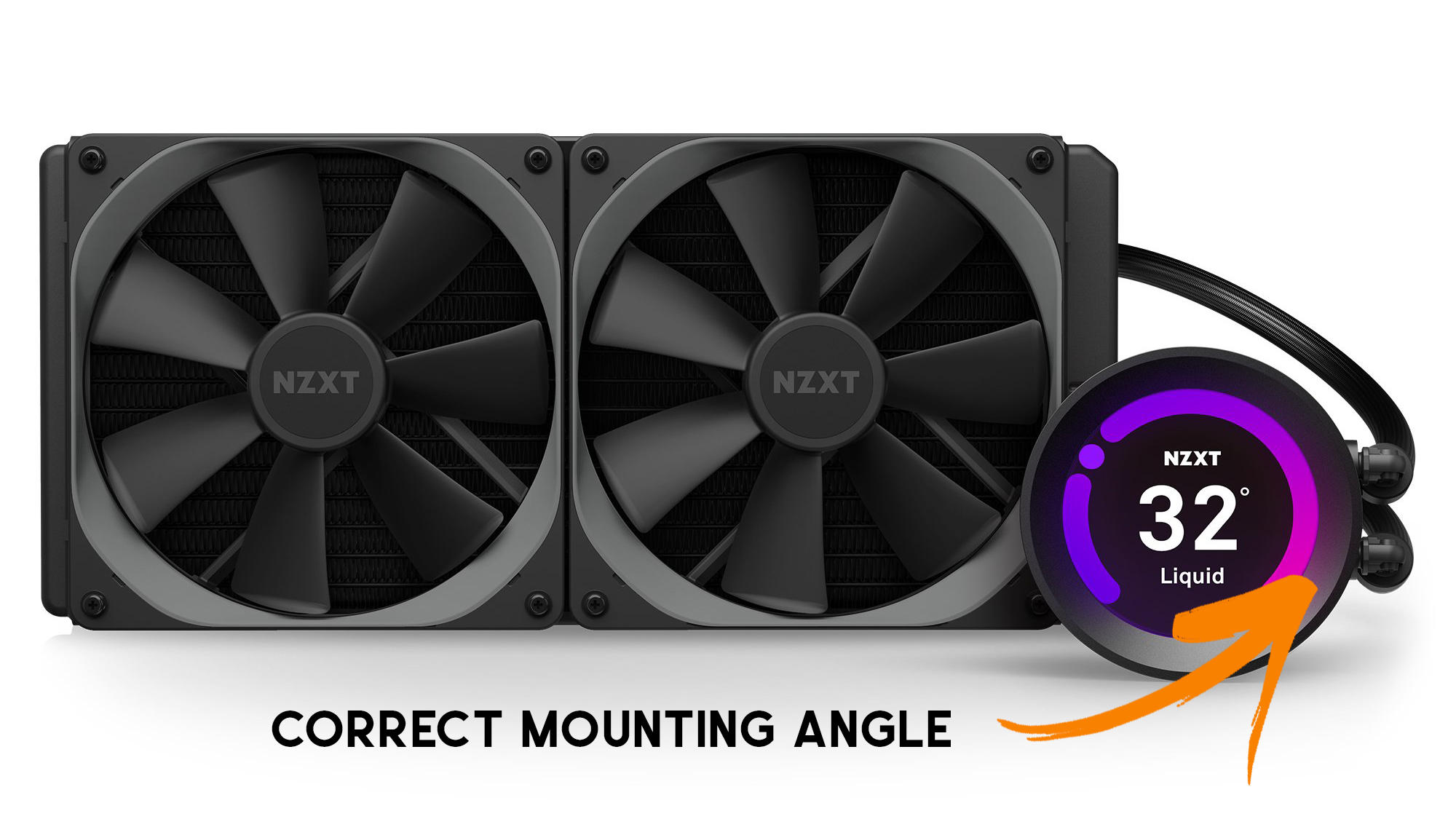 Even if you have a pre-built NZXT system, there is the possibility that your AIO is mounted at an angle. This is a common issue with prebuilt PCs. Although it isn't the best way to mount the pump from an aesthetic point of view, the pump will work perfectly fine. Either way, you can change the angle and mounting position yourself without any problems. Just keep in mind the hardware constraints of your build. Some smaller SFF builds might not have the space to mount the pump at the 90-degree angle you want. So you'll have to settle for the next best fit.