If you are trying to download games using Origin but continually get the 'Download Queue' error message, there are several different reasons you may be receiving this message. Thankfully there are some easy ways to fix the issue, all of which this guide will cover.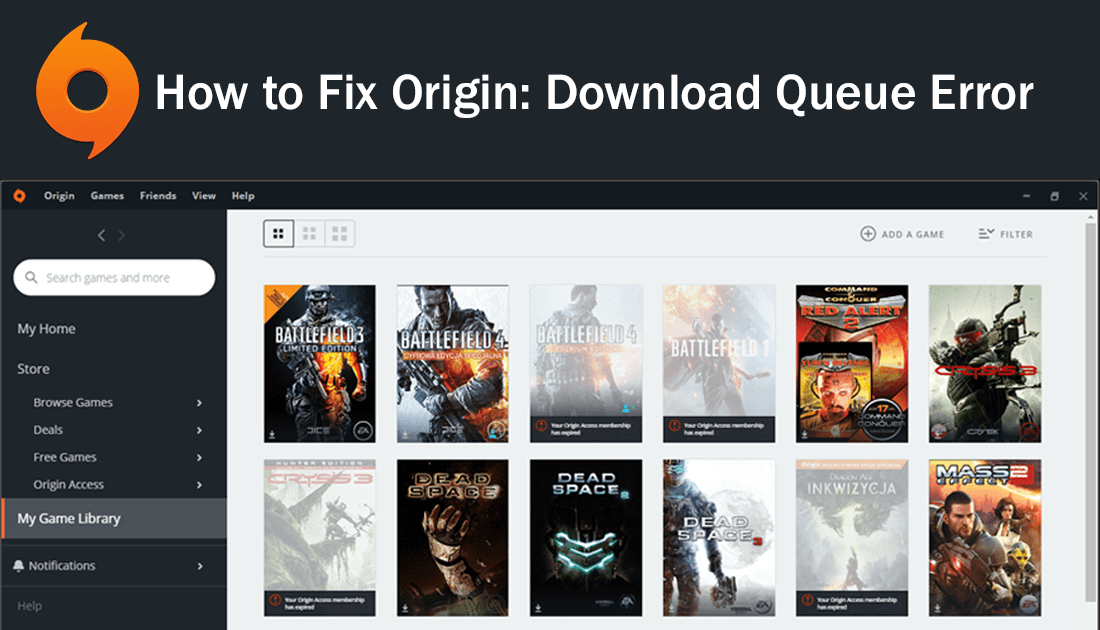 How to Mine Video Games Using Your Graphics Card.
Although a lot of people don't like using Origin as a gaming platform, instead opting for Steam, Origin does have a large library of quality games that can't be found anywhere else. It's also a relatively stable desktop client which doesn't suffer from many technical issue, though EA's customer service interface and support system could use a full overhaul.
Apart from these issues, there's another common error that affects a lot of users ability to download and queue games. If you haven't already come across the 'Download Queue' error message in origin, it's only a matter of time before it finds you. Thankfully, if you are receiving Download Queue errors when using Origin, the fix is relatively easy, so follow along as we show you some solutions.
Note: Before you begin the full list of instructions, close Origin and try running it as administrator to fix the issue. To do this right-click Origin from the start menu and select Run as Administrator.
How Do You Fix Download Queue Error in Origin?
There are several different things that may cause Download Queue errors in Origin. The first and most common cause is Origin being blocked by your system firewall or antivirus. The second is invalid/incorrect paths to designated folders which hold Origin temps folders and game files. As it's hard to determine which of the two may be causing the error, you'll have to check both, thankfully this doesn't take very long.
Note: Before you start any of these fixes, make sure you have canceled any downloads or pending downloads. To do this click the Settings icon from the games download window and choose Cancel Download.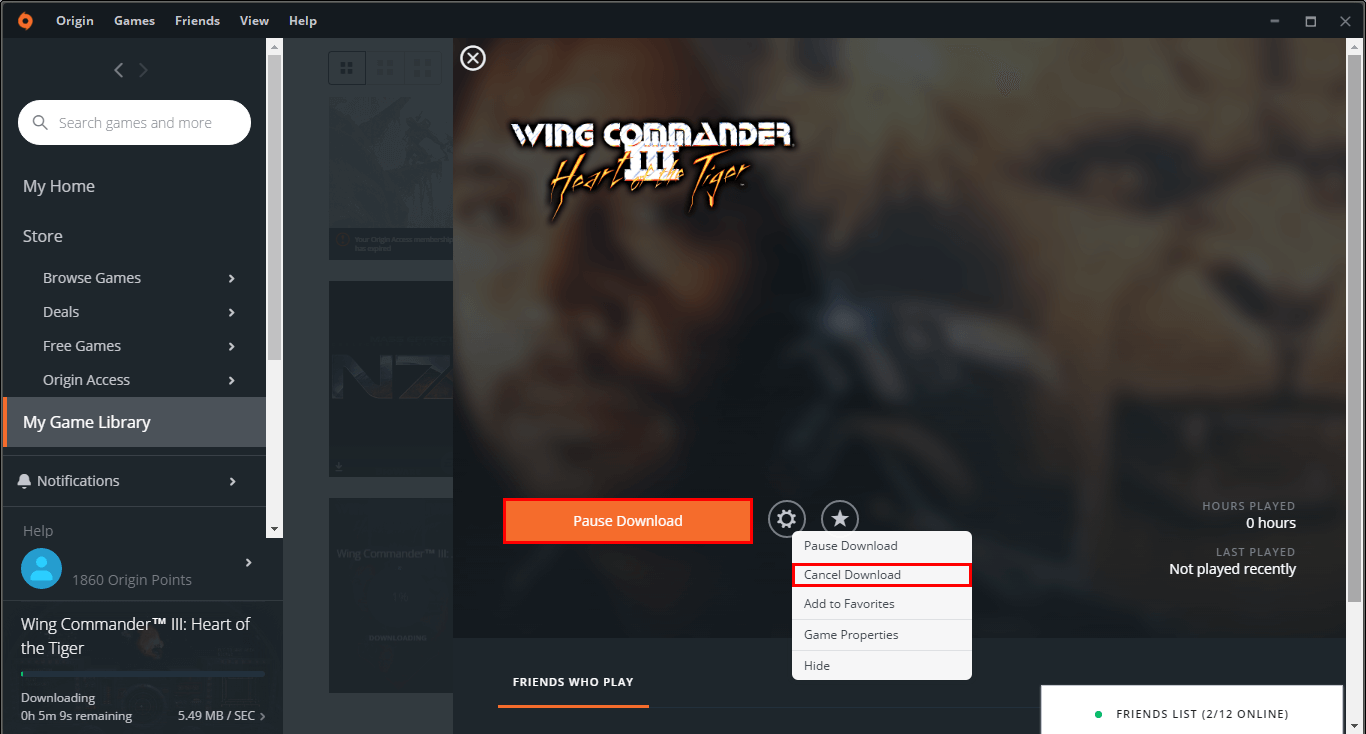 Check Your Firewall and Antivirus Settings to Fix Download Queue Error in Origin.
The best way to check if you have an issue with your firewall or antivirus is to disable them one at a time, then check to see if the error message goes away. If it does, you have identified the cause of the download queue error in Origin. Now all you have to do is make an exception for Origin in your protection program/s. If you've never done this before, Google or YouTube search the program and process.
Check Installation Locations to Fix Download Queue Error in Origin.
The next thing to check is the location games are saving to on your PC, if something has changed midway through any of the processes, you'll get an error message like Download Queue. To access folder settings open Origin into the main window, then go to Origin > Application Settings > Installs & Saves. The default directories are shown below for reference. You can also click Restore Default to get the defaults back. If you're using custom locations, make sure they are all up to date.
Game library location.
C:\Program Files (x86)\Origin Games

Legacy game installers.
C:\ProgramData\Origin\DownloadCache

 .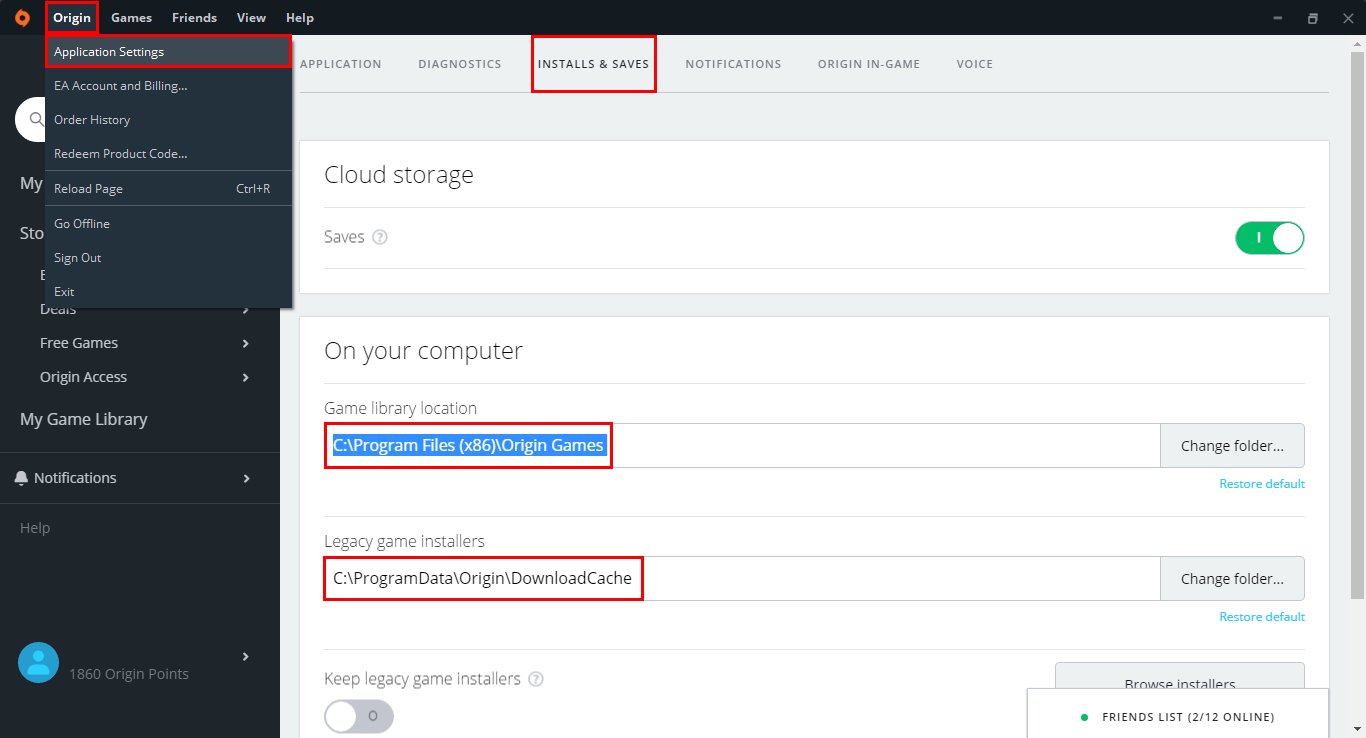 Uninstall and Reinstall Origin to Fix Download Queue Error.
If none of the above has fixed the issue for you, you can always uninstall and reinstall Origin. This isn't the most practical solution but it is 100% sure to fix Download Queue errors.