If you are trying to make a voice or video call in Skype but can't because you are receiving the following error message 'Your webcam is being used by another application'. This article will show you how to get Skype working normally again so you can make voice and video calls.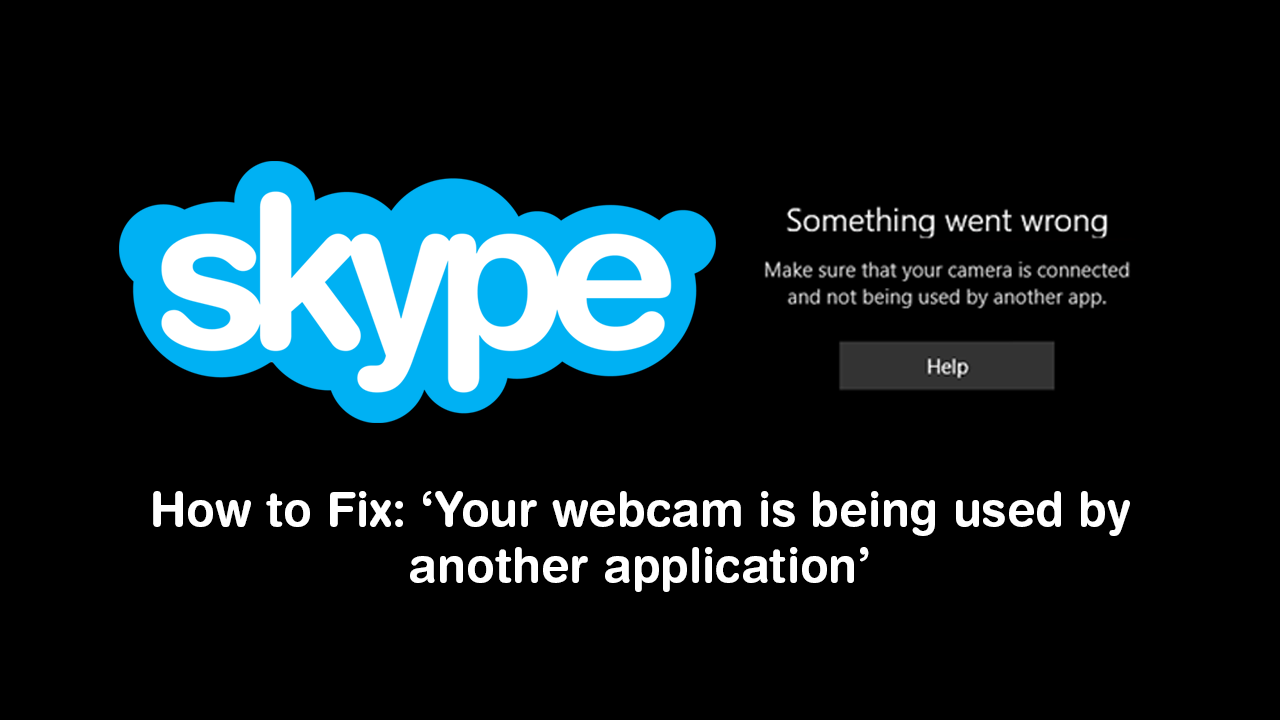 How to Fix Quick Access Not Showing Recent Files on Windows 10. (Recent Files Missing From Quick Access)
Skype has been around for a long time now and is still the most well known, reliable, user-friendly voice and video communication service on the Internet. It's also available on a range of different devices and in a range of different formats. For example, you can use Skype from the Android or iOS app on mobile devices, use the PC client on Windows and macOS or if you prefer, simply use it straight from the web using your favourite browser.
As reliable as Skype is, however, there is one particular issue you may come across when accessing Skype from your Windows 10 PC. 'Your webcam is being used by another application'. This frustrating error message prevents all voice and video conversations from taking place on Skype until it is addressed. If a simple system Restart hasn't fixed the issue for you (which I'm sure you've already tried). This article will take you through several other troubleshooting steps that will remedy 'Your webcam is being used by another application'.
Related: How to Enable Blurred Backgrounds in Skype Video Calls.
How Do You Fix 'Your webcam is being used by another application' in Skype on Windows 10?
First up, make sure you have Restarted your computer, nine times out of ten this will fix the issue, if it doesn't, you can try the following. Do a full system antivirus and antimalware scan. It's possible malware or a virus of some sort is accessing or using your webcam, thus preventing it from being used by Skype. This could be audio only, video only or both. If a scan comes back clean, try some of the other steps below.
Reset the Windows 10 Camera App to Fix 'Your webcam is being used by another application' in Skype on Windows 10?
To do this open Setting, go to Apps and Features, then wait for the app list to load. Next, find Camera, expand it, click Advanced Options, then scroll down and click Reset. This will make sure the Windows camera app isn't tieing up the webcam for some particular reason.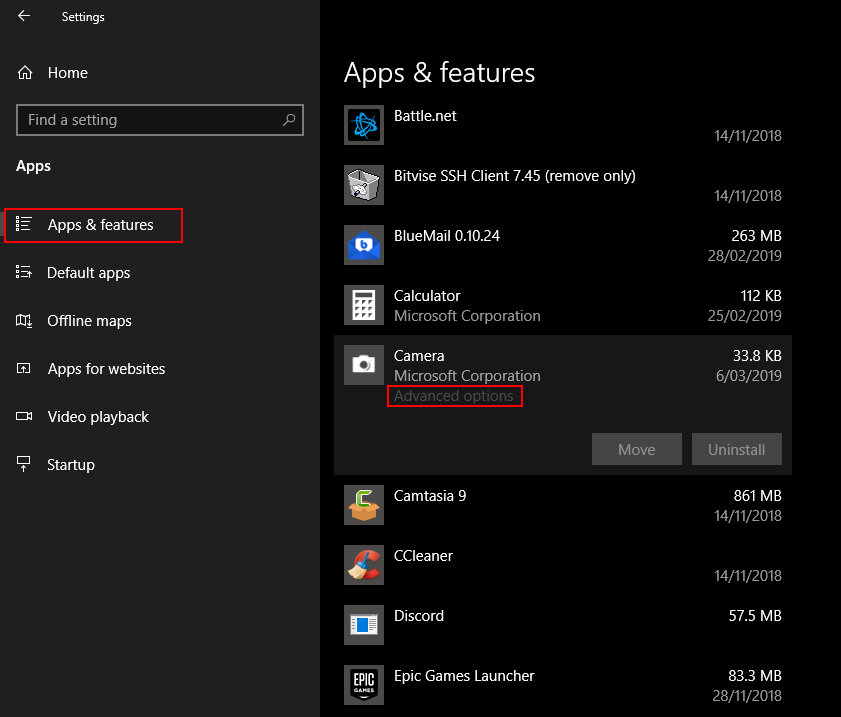 Make Sure Your Camera Has the Correct Permissions.
You should also double check your camera has the correct permissions. Generally if it doesn't, you will see a different Skype error, however, it's still worth checking if nothing so far has worked. To do this, open Settings, go to Privacy, select Camera, then flip the Allow Apps to Access Your Camera toggle to On.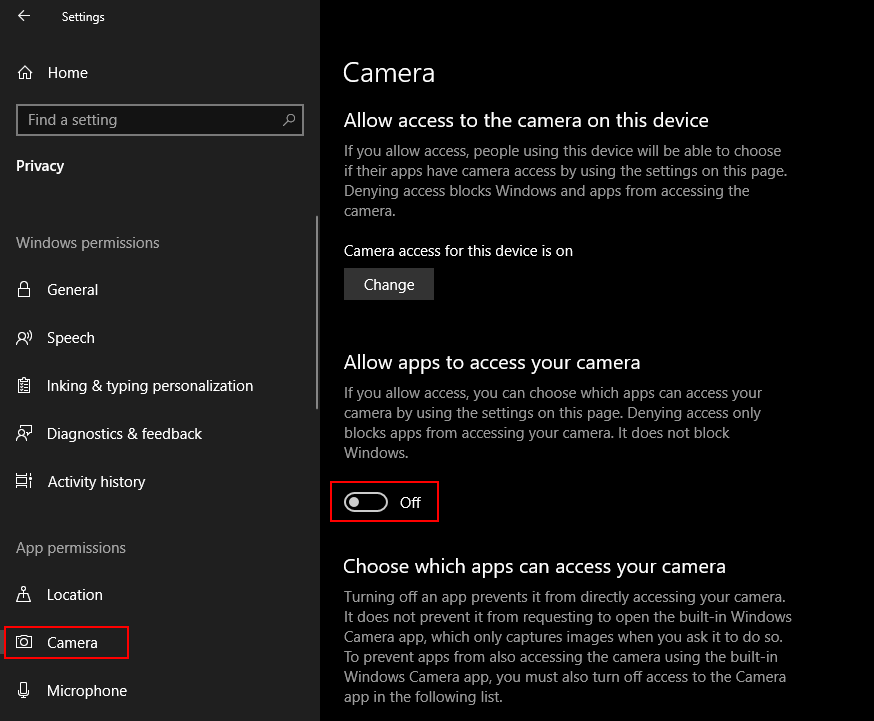 Update Your Webcam Drivers.
If nothing so far has worked make sure your drivers are up to date. To do this right-click the start menu and select Device Manager. When the Device Manager window appears, right-click your camera and select Update Driver. Alternatively, you can also select Uninstall Driver, Restart your computer, then allow Windows to install your device from scratch.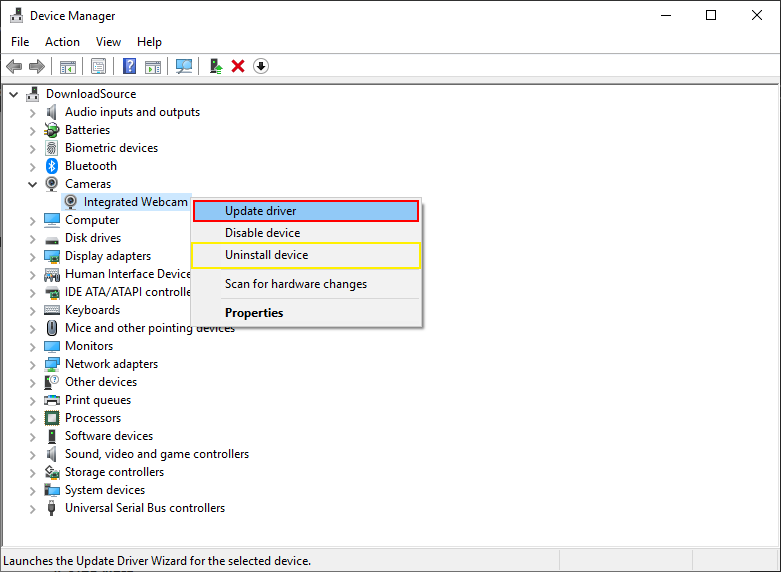 Uninstall and Reinstall Skype.
If you've made it this far down the list without any luck, it's time to uninstall and reinstall Skype on your computer. Once you have uninstalled Skype run Ccleaner to make sure you removed everything then reinstall it again.
A Side Note…
If you usually like to access Skype using the web version but can't access it because it's no longer working with Firefox. The article below will show you how to bypass the block.
How to Fix Skype Web Not Working on Firefox. (Browser Not Supported)