If you are using Windows 10 and have lost the function of your taskbar icons this article will show you how to quickly and easily fix the problem. Restore full function to any taskbar icons that no longer work on your Windows 10 computer.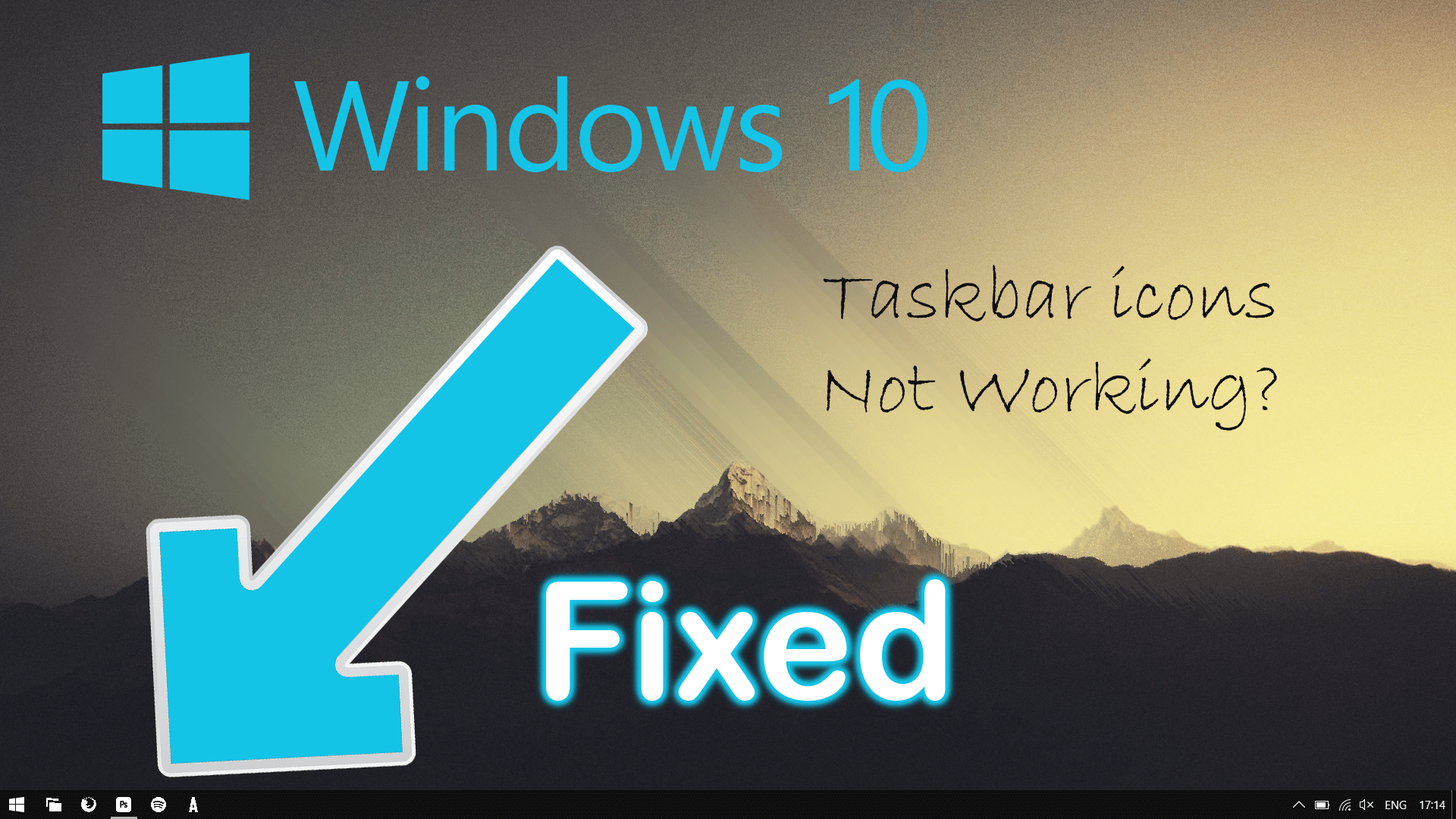 How to delete your Google Assistant Recordings. Disable Google Assistant recordings.
The taskbar on Windows 10 is a favourite place to store quick access icons for programs, games, apps, and shortcuts for a range of different content. It's by far the quickest way to access anything you need to get to in a hurry, especially if you have other programs or browser windows open in the foreground. 
Unfortunately, the Taskbar on Windows 10 is also prone to a few little issues that can cause items to become unresponsive or frozen. Luckily, when this happens there is a range of quick-fix options available that don't require any crazy system knowledge. 
To begin, the quickest and easiest check is to restart explorer, which can be done by pressing Ctrl+Alt+Delete to open the Task Manager and Ending the task for Exploer.exe. If this doesn't work, a quick computer restart should do the trick and get all your taskbar icons working again. If it doesn't, please continue with the more advanced steps shown below. 
Related: How to move games and settings from Xbox One to Xbox Series X. Transfer from Xbox One to Xbox Series X.
Run the DISM Command to fix taskbar icons that are stuck or unresponsive on Windows 10.
If the above quick check hasn't worked, you can try running the DISM command to fix any stuck icons you have on the taskbar.
Open Command Prompt (as administrator).
Type DISM /Online /Cleanup-Image /RestoreHealth into the window and press Enter.
Wait for it to run as it takes some time.
Once it's finished Restart your computer.
If there is a problem, then it will be fixed. Once done, the Taskbar should respond as expected and you shouldn't have any taskbar icons that are stuck.

Run SFC (System File Checker) to fix taskbar icons that are stuck or unresponsive on Windows 10.
If nothing so far has worked it's a good idea to run the Windows 10 System File Checker SFC tool. This will fix any issues you are having with frozen taskbar icons. 
Open Command Prompt (as administrator)
Then type sfc /scannow and let the tool run through its processes.
Finally, Restart your computer and check if the issue is resolved.
Run a full system Registry clean using CCleaner or another Registry cleaning tool.
Another quick and easy fix you can use to restore taskbar icon normality is to use a registry cleaner to fix any errors that may be causing problems. You can download CCleaner here for free (don't worry about using the paid version). Surprisingly often registry errors can cause a range of system glitches and errors. 
On a side note…
If you're also a big Windows 10 user, make sure you take the time to check out the newly designed File Explorer. More than likely it's going to take a fair bit of getting used to, but it does fit with the current material design of Windows 10 very well. It's also a work in progress, so it's best to take it with a grain of salt as it still has a lot of work to go.