If you are trying to break into the new monetised shorts market on YouTube but can't upload any content to YouTube Shorts because you keep getting an Upload Failed error message. This article will show you several different things you can try that should solve YouTube Shorts failing to upload.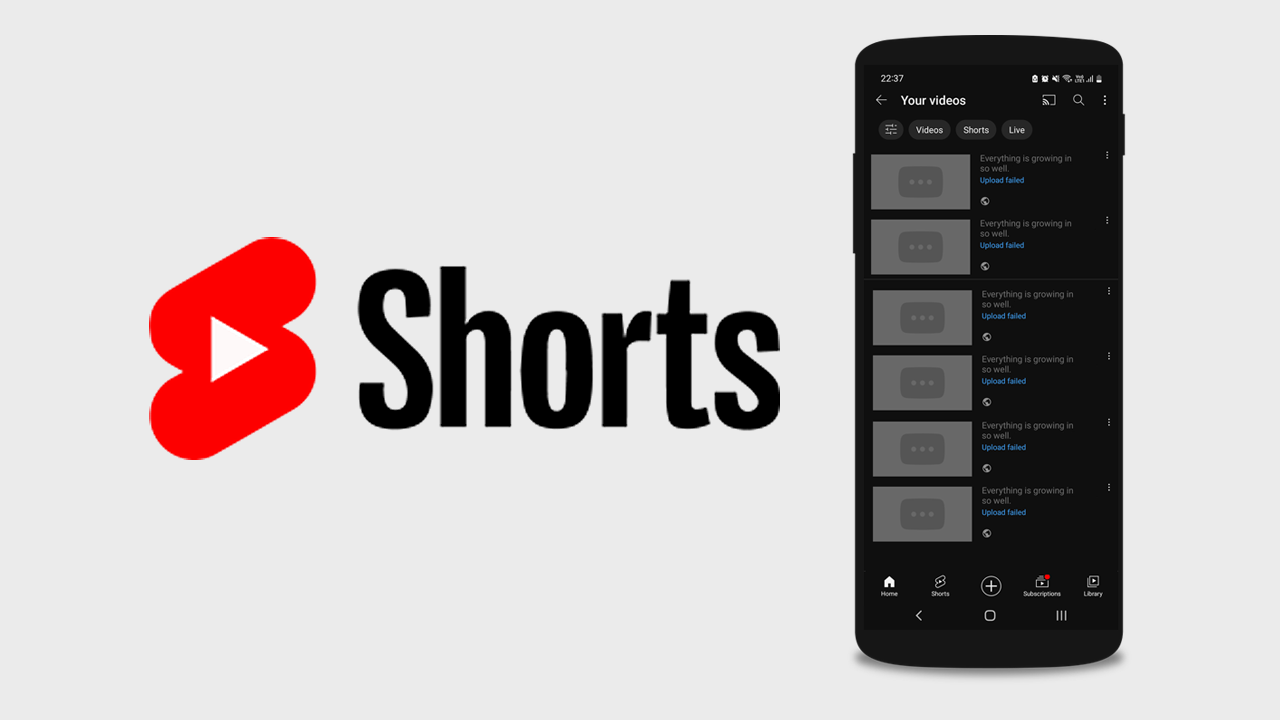 Related: How to hide YouTube Shorts.
YouTube Shorts have started gaining a lot of traction ever since it was announced that they would allow Shorts to be monetised. While this has been welcomed by the community, a lot of people have been disheartened by the monetization requirements. All of which seem out of reach for people. In order to apply for YouTube Shorts monetisation you need to meet the following requirements.
You need to have 1000 subscribers.
4000 public watch hours and/or 10,000,000 Shorts views in the last 90 days (rolling)
With this knowledge, most people quickly realise that the traditional YouTube monetisation path, via long-form videos, is a far easier one to take. However! If you are someone who is up for a challenge or simply uses Shorts as a way to promote long-form content Shorts are great. This brings us to the issue of YouTube Shorts failing to upload and how to fix it.
How do you fix YouTube Shorts failing to upload? YouTube Shorts fail to upload fix.
As this issue has only just recently started occurring, there's a good chance that it is a new bug and one that is hopefully resolved pretty quickly. While that may be the cause, there are also quite a few other things that may have caused the problem. All of which we are going to troubleshoot.
Clear the YouTube app Cache and Data to fix Shorts failing to upload.
The first thing that you can try to get Shorts to upload properly in the YouTube app is clearing the YouTube app cache and data.
Open Settings on your device, then go to Apps.
Next, scroll down and find and tap on YouTube.
Here tap Storage, then tap Clear data and Clear Cache.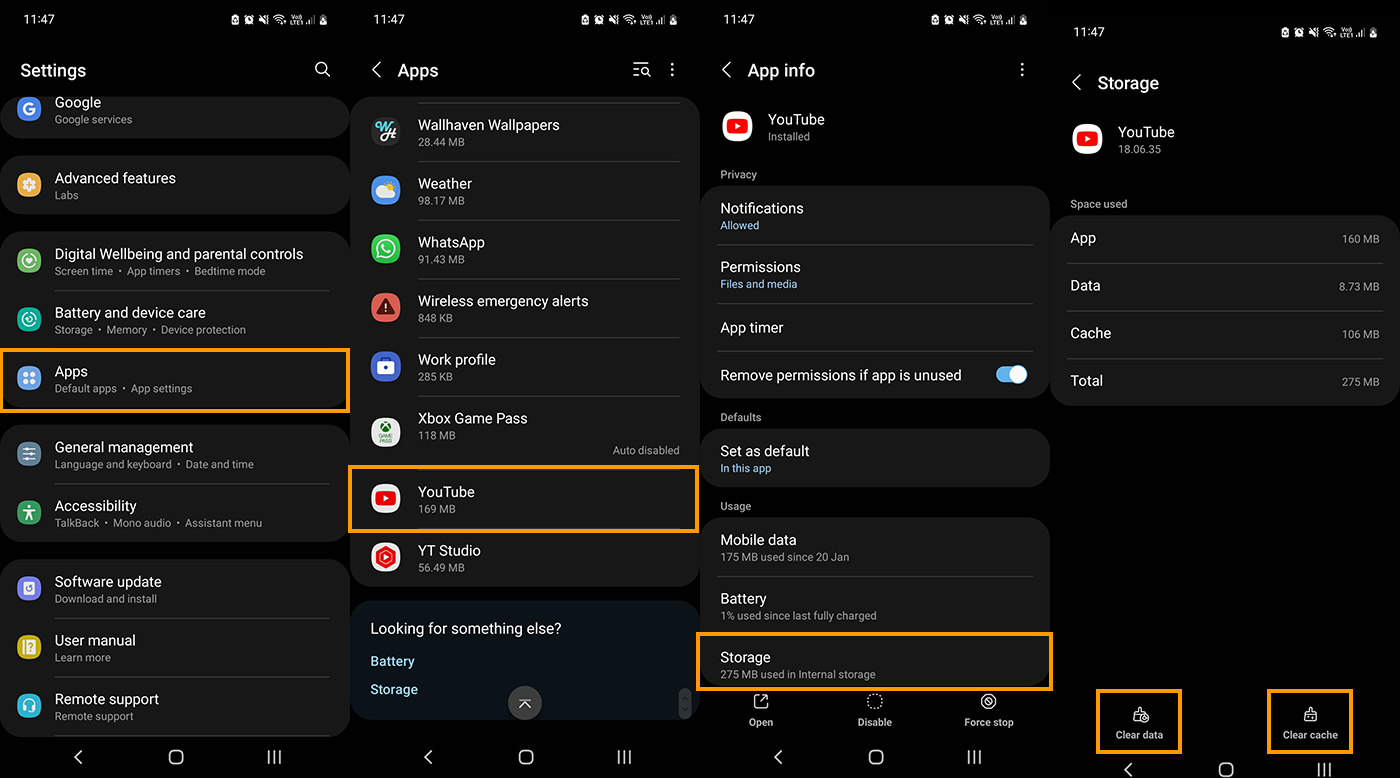 This will remove all of the data in the YouTube app and ask you to sign in again. Nine times out of ten this will solve the issue. Once you sign back in you will be able to upload YouTube Shorts again without them failing.
If this doesn't work you will need to uninstall the YouTube app or uninstall updates.
Uninstall the YouTube app to fix Shorts not uploading.
Uninstall the YouTube app on your device. However, if you can't uninstall the YouTube app on your device, which happens on some devices. Just use the Uninstall Updates option which will reset the YouTube app back to its default installation.
Wait for YouTube to update the app officially and solve the bug.
The final thing you can try to fix YouTube Shorts failing to load is updating the YouTube app. This may not be possible as an instant fix, as you'll have to wait for YouTube to release an update. However, this is likely to be the best solution for this problem.
Are you using the YouTube Studio app as well?
If you are using the YouTube Studio app on your device as well repeat all of the steps shown above for the YouTube Studio app as well. While this shouldn't be an issue, it's worth trying if you haven't had any luck with any of the other suggestions so far.