If you are using Windows 10 there's a 99.9% chance you are still using the standard, built-in taskbar tool/shortcut that manages your sound and volume levels. Although this tool works well, there's now a far better option available to use for managing sound on your Windows 10 system.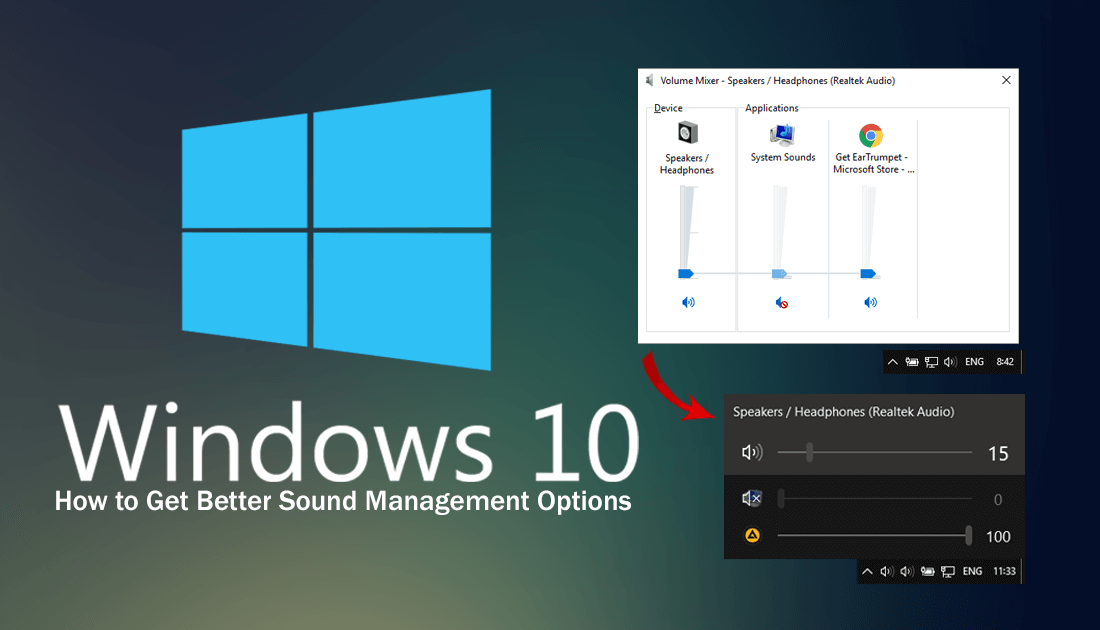 How to Remove Web Results From Windows Search.
Over the years countless things have changed on Windows with the operating system getting more user-friendly and simplified with each major release. Although Windows has long had a decent system in place for managing sound devices and sound playback, the current system and interface is a little out of date in comparison to the rest of the operating system.
In an effort to bring Windows 10 sound management options into the future, a developer called File-New-Project has released an awesome Windows sound management tool called EarTrumpet which replaces and upgrades the current Windows 10 sound management options. EarTrumpet is available for free on the Microsoft Store and has all of the following features. (Most of the reviews on the Microsoft Store state it should be the system Microsoft officially adopt)
Mouse wheel device volume adjustment. (from an open window)
Multi-channel peak metering.
Move apps/programs between devices.
View multiple devices.
Volume mixer window.
App session grouping.
Support for Windows light/dark mode.
Matches the look and feel of Windows.
Integrated with Feedback Hub.

If you are using Discord voice chat while you play certain games, you'll find EarTrumpet allows you to channel sound more efficiently, meaning won't have to worry about Windows messing up the sound playback channels between games and voice chat.
Note: You won't be able to use EarTrumpet if your device doesn't use x86 bit chip architecture. (Which is now a very low percentage of current devices on the market)  
Related: How to Change the Colour or Icon of Windows 10 Start Menu Tiles.
How to Use EarTrumpet on Windows 10 For Better Sound Management Options.
If you like the idea of EarTrumpet, acquiring and using it is super simple. First, you'll need to download and install it from the Microsoft Store, which you can do by searching EarTrumpet from the store. Alternatively, you can quick jump over using the EarTrumpet link below.
Download EarTrumpet From the Microsoft Store.
Once you are on the download page, simply click Get and wait for Windows to install EarTrumpet.

After a quick installation, you'll see a new sound icon in the taskbar which is identical to the original Windows one. As this will be super confusing and look stupid, the best thing to do is remove the original Windows one and leave the EarTrumpet icon.
Doing this is super easy and can be done by going to Settings > Personalization > Taskbar and removing the Volume Icon from both the Select Which Icons Appear On the Taskbar and Turn System Icons On or Off screens.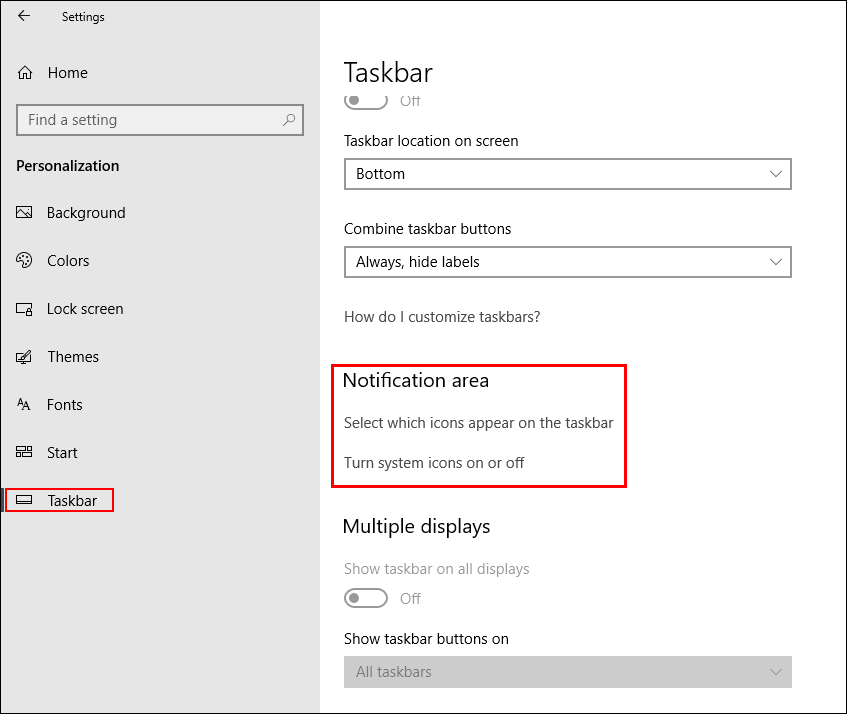 Once EarTrumpet is active, using it is a breeze and follows the same basic options as Windows 10's original, just with a more intuitive, easy to use design. If you get stuck or would like a more detailed guide on adding or removing icons from the Taskbar/Notification Area, the following article will guide you through the process in more detail.
How to Add or Remove Icons From the System Tray / Notification Area on Windows 10.
Note: If you decide to remove EarTrumpet at any stage, you'll need to enable your volume icon again from Settings. (if you decided to hide it)