If you are currently short on cash but desperately want to get stuck into a new game soon. This article will show you how to get Galactic Civilizations III for free in the next couple of days. Galactic Civs 3 is an awesome and highly rated turn-based strategy game that aims to suck you into a brand new universe of conflict and story.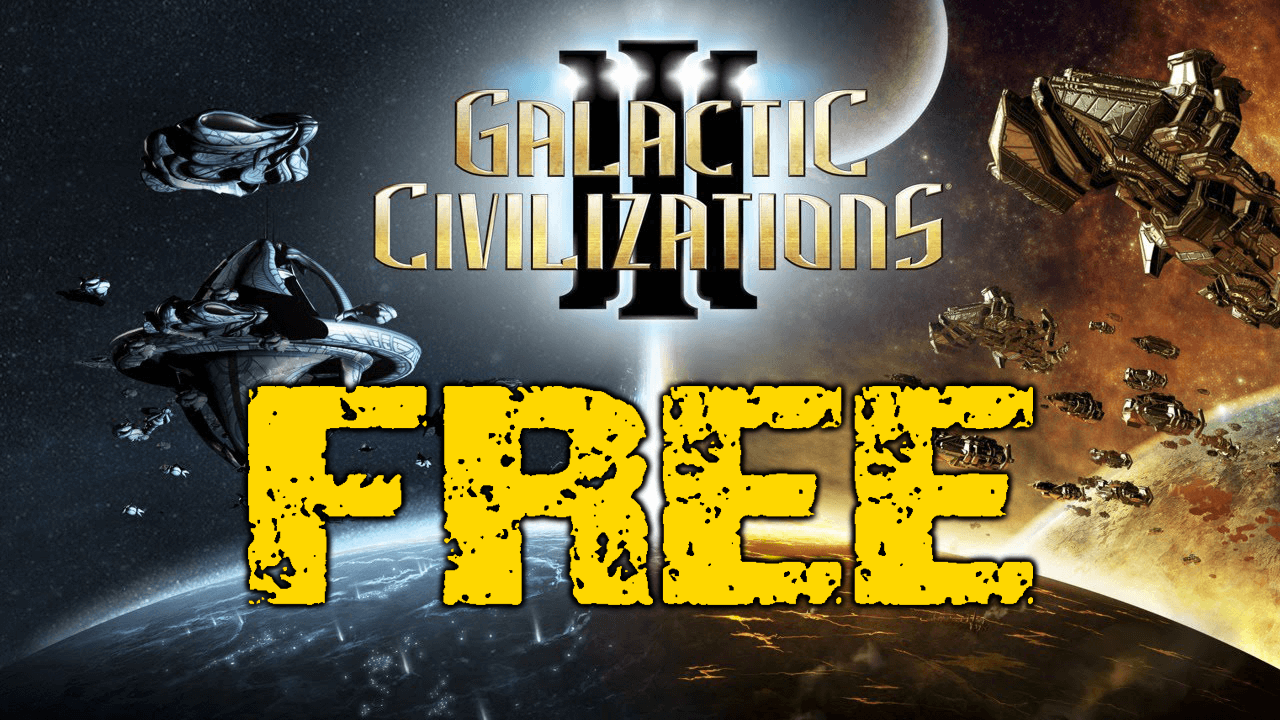 Related: How to register for Diablo Immortal early access.
There aren't many things that bring simple happiness like receiving something for free, especially getting a video game when you're constantly in and out of COVID lockdown. Throughout most of 2020 and the beginning of 2021 Epic Games has been handing out some seriously generous offers, giving away some top-notch games for absolutely nothing! That's right! Totally free!

If you haven't been keeping up with them, GTA V, Pillars of Eternity, Civilization VI, Battlefront II: Celebration Edition, and a truckload more have made the list. If you want to check out the entire list to see what you've missed out on, you can find it here. I have to warn you though, you'll probably be depressed after scrolling through it! I know I was and I generally check the Epic Store quite regularly to see what's coming. 
How do you get Galactic Civilizations 3 for free? Epic Games Store GalCiv 3 Giveaway.
If you've been looking to get stuck into a decent space sci-fi strategy game but haven't come across anything as good as Sins of a Solar Empire, Empires at War or the previous GalCiv games, Galactic Civilizations III is a great choice, especially now that its completely free. Although it is a turn-based strategy game, it's not as slow or dull as some of the other games in the genre, which makes it worth the time invested in learning. 
To get your copy of Galactic Civilizations for free you'll need to have an Epic Games account or create one sometime before the 28th or January 2021. If you miss this window, you'll have to wait for the next free title to come along. Once you have an Epic Games account, the process is super simple, just sign in to your account, then head on over to the Epic Store and view the free games category. 
Epic Game Store free games category.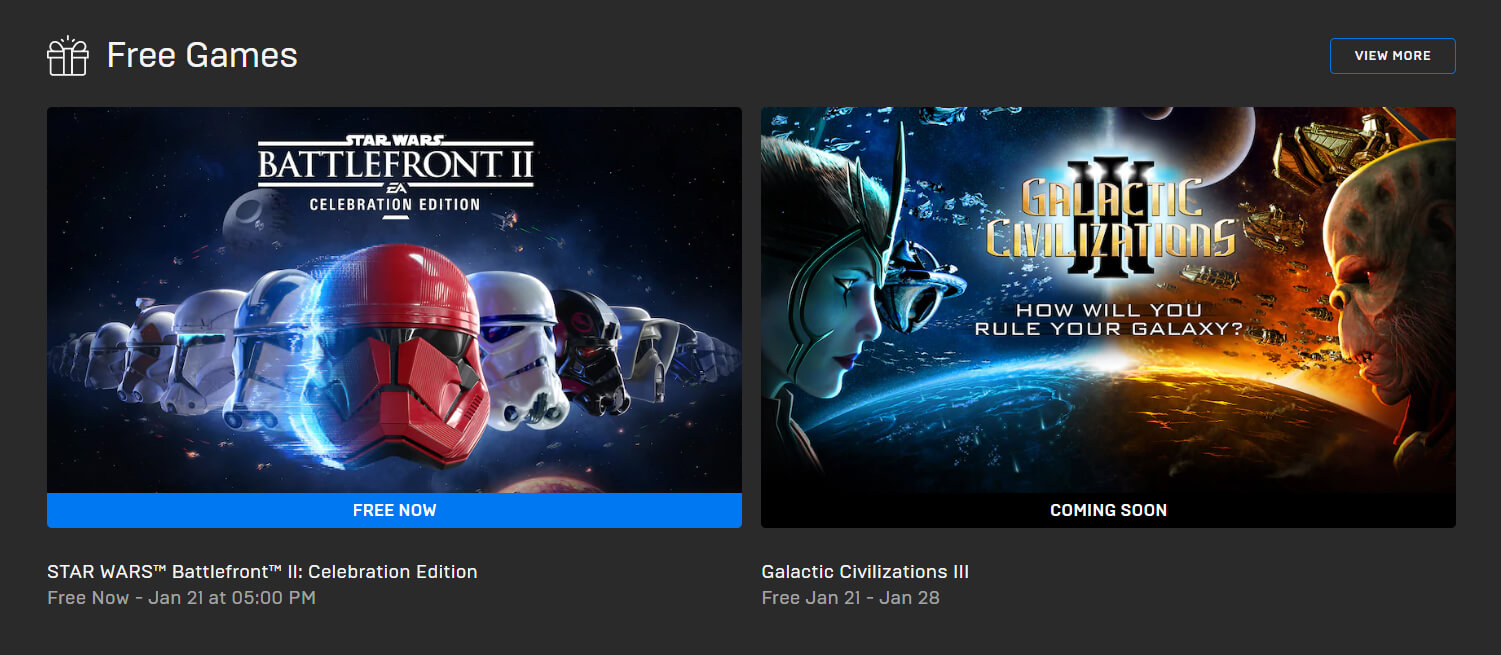 Once you find the game or games you are looking for simply add it to your cart and follow the purchase process as you usually would. It's super quick and easy and shouldn't take more than a couple of minutes. It's so quick you can probably get it down during work without anyone noticing. Once you've added the game to your library it's yours to keep forever, there aren't any time limits on how long you have the game for. I would also suggest that you get as many friends as you can onto GalCivs 3 as it's possible to play multiplayer with up to 128 players! 
If you're quick enough and get in before the 21st of Jan 2021 you'll be able to score yourself a free copy of Star Wars Battlefront II: Celebration Edition. Although the multiplayer aspect of the game has died in most regions outside of Europe and the US, the single-player game is one of the most underrated Star Wars games to date.