If you have made the switch to Microsoft Edge from Google Chrome or another browser that already supports Password Leak Detection, it's a good idea to make sure you also have it enabled in Edge. If you aren't sure how to do so, follow along as we guide you through the process.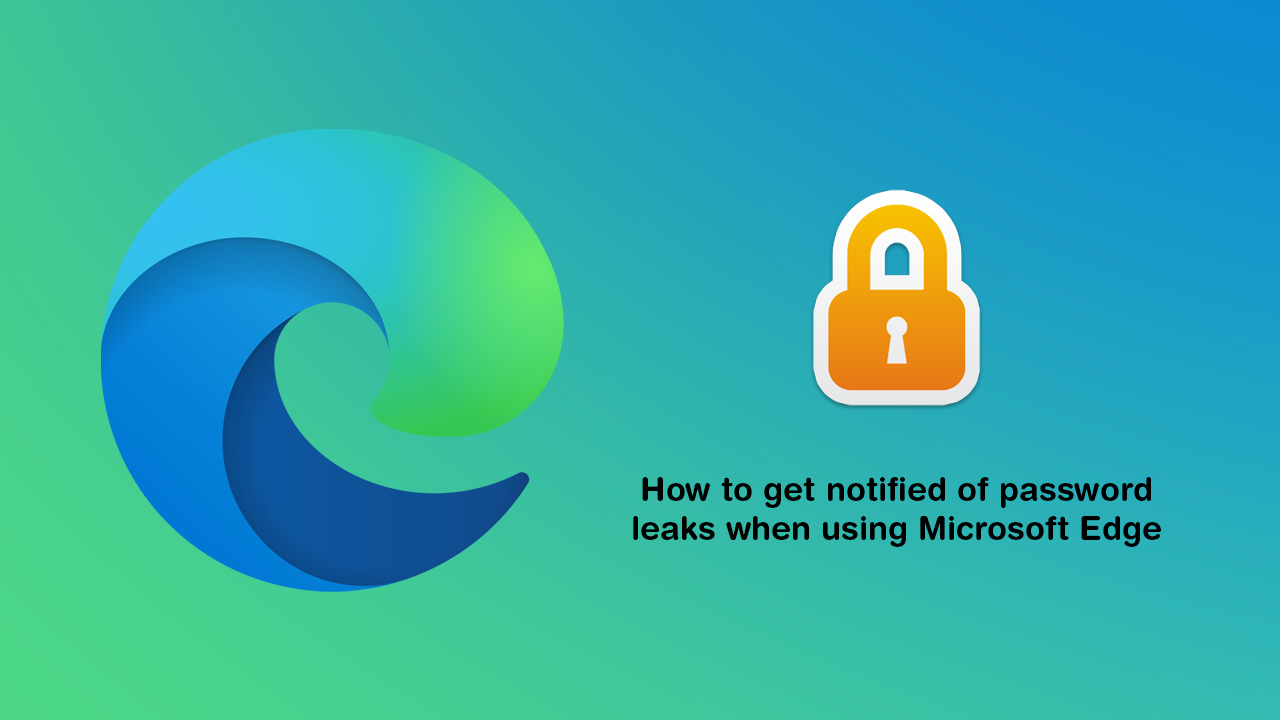 How to Enable Password Leak Detection on Google Chrome.
As password and data leaks have become more and more common over the years, so too has the way leaks have been dealt with. Early on, websites such as Have I Been Pawned and Firefox Monitor allowed you to search your email address to find out if you were involved in a leak were the best way to find out, however in 2020 things are far easier, as most modern browsers now automatically look after password leak detection.
Well…. Not automatically, automatically, you'll still need to enable the feature as it is quite often disabled by default. Which is a shame because it's quite a handy little feature to have just in case you have been affected so follow along as we guide you through the process. 
Related: How to stop the Windows 10 Photos app indexing network locations.
How do you turn on Password Leak Detection in Microsoft Edge? Enable Password Leak Detection in Microsoft Edge. 
For the time being, Microsoft Edge's Password Monitor feature isn't available to everyone who's using the standard release of Edge. However, it is coming soon, as the process is currently in gradual rollout through the different edge builds. Once it has been released to the stable version, you'll be able to enable it by doing the following. First, go to Settings, then click on your Profile and select Passwords. Here you will see a heading called Show alerts when passwords are found in an online leak. Flip the toggle next to this to on and you're good to go.
Alternatively: you can type the following into the address bar: edge://settings/passwords/passwordmonitor and press Enter to get to the location.
When enabled Microsoft Edge Password Monitor will automatically scan all your stored passwords and check them against a range of databases and services that house leaked email data. If a leak is found you'll get a notification and a suggestion to change your password. While you are changing your password, I strongly suggest enabling two-factor authentication on your account as well if you haven't already. This will give you an extra layer of protection should your password ever leak again before you have the chance to change it.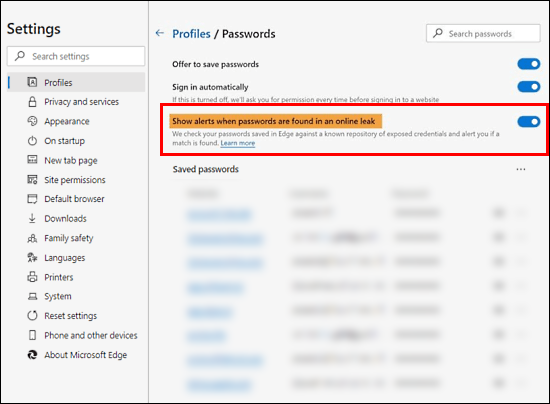 On a Side Note…
If you also use Facebook Messenger Rooms from time to time, you'll more than likely be looking for a way to blur backgrounds during video calls. Although Facebook Messenger Rooms isn't focused on a professional user base you never know when this feature may come in handy. This guide will also show you how to get custom backgrounds for Facebook Messenger Rooms.