How to Get the Apex Legends Twitch Prime Pack For Free Without a Twitch Prime Subscription. (No Ban Risk)
Author

Publication date

25.02.2019

Ilość komentarzy
Learn how to get the Twitch Prime Apex Legends pack containing the legendary skin for Pathfinder and 5 Apex packs containing an assortment of other random items for free. A method that doesn't require you to run the exploited command that may end up getting your Origin and Apex Legends accounts banned.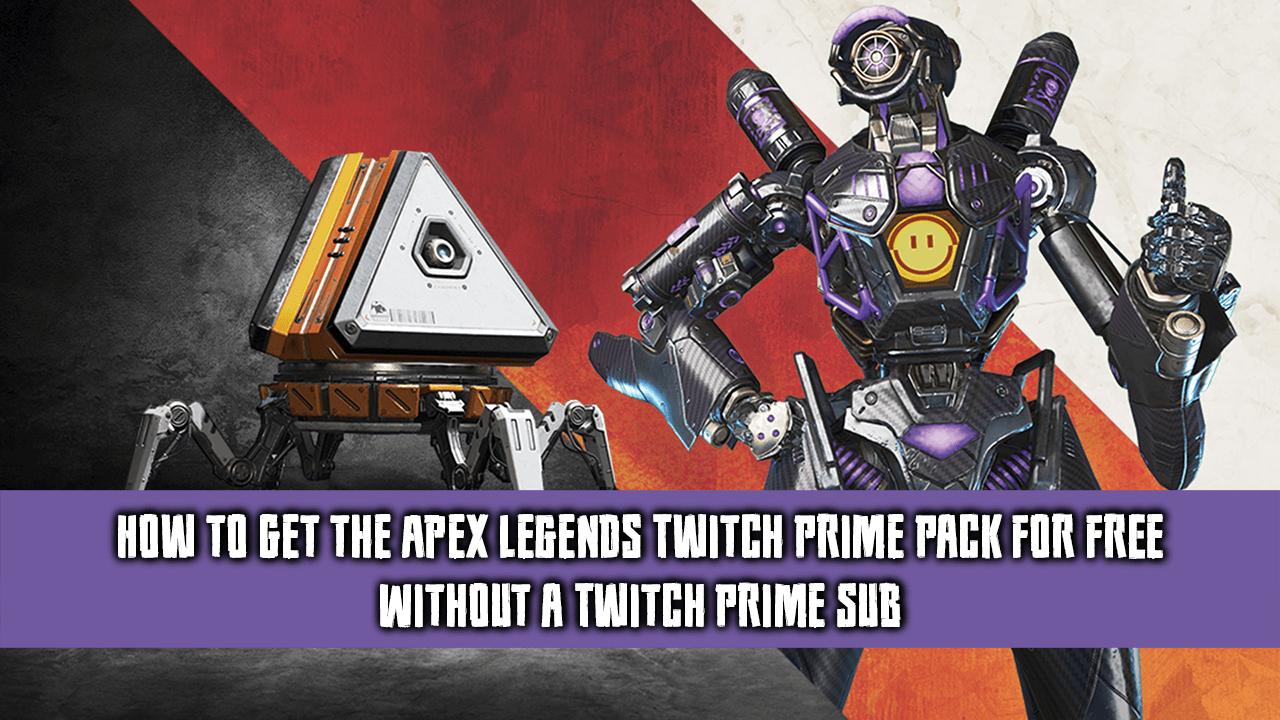 How to Change Servers on Apex Legends. (Manually Choose Apex Legends Server)
If you are an avid Apex Legends player there's a good chance you have seen quite a few players running around the game with the new Omega Point Legendary skin for the Pathfinder. This awesome looking skin was released as a bonus for Twitch Prime users and is available till April 18. However, it can also be acquired without actually purchasing Twitch Prime or using the potentially bannable exploit that has surfaced.
The pack is available on PS4, Xbox One, and PC and contains the Omega Point skin for the Pathfinder and 5 Apex packs that contain a ton of other lucrative items. Thankfully, if you don't want to miss out on this skin, you can grab it quite easily, without the risk of being banned for using the console/command exploit. So follow along as we guide you through the process.
Related: How to Hide a Players Pings in Apex Legends (Hide/Mute Teammate/Player Pings)
How Do You Get the Pathfinder Omega Point Twitch Prime Skin and Apex Packs For Free? (No Exploits, Fees or Ban Risk Required)
If you are like myself and don't think that a cosmetic skin is worth risking your Origin account and Apex Legends account for, you can acquire the Twitch Prime skin pack just as easily without any ban risks. Simply sign up for Twitch and accept the free Twitch Prime trial that is on offer, then link that account to the Origin account you are playing Apex Legends from. Simple right?!
To begin, head on over to the Twitch website and create a new Twitch account or use your current one if you haven't already redeemed a free trial. During the setup process, accept the offer to Try Twitch Prime, then follow the Claim Now process to link your Origin account to your Twitch Prime account.
Note: You will need to make sure you have a payment method linked to your Twitch/Amazon account in order for the process to work, similar to the way Netflix free trials work.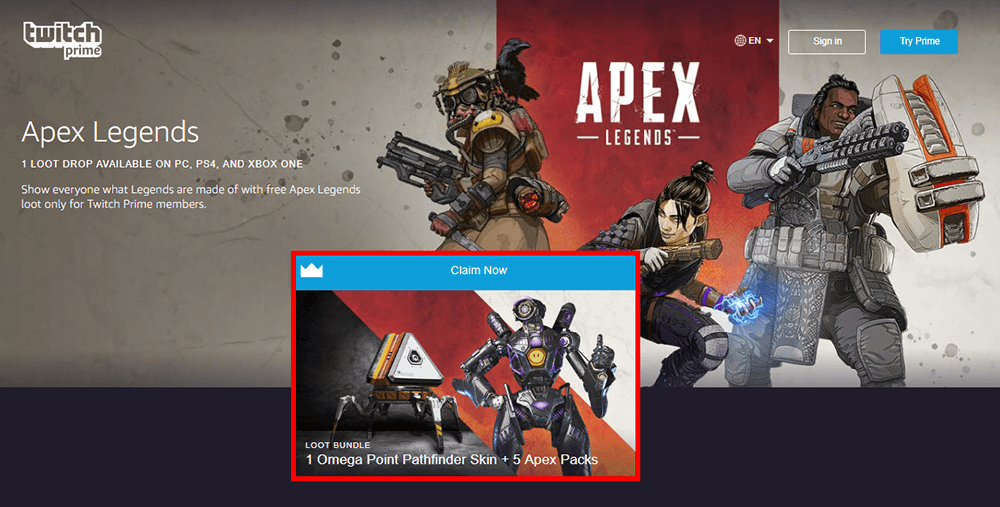 The most important part is to cancel your Twitch Prime membership straight away as it will start auto debiting from your payment method after 30 days. This is probably the most difficult part of the process as Amazon has hidden the cancellation page, quite deep within its menus. As a result, the best place to cancel from is the email confirmation titled: Your Prime Free Trial Membership Confirmation. Inside this email scroll down to the section shown below and click Cancelation Form.
This will download a PDF file with a link that will take you directly to the cancellation page, upon sign in. Here simply cancel your prime subscription and you're free to go. I would have posted the link for ease of access, but it doesn't seem to navigate correctly. Once you have linked your accounts, the next time you open Apex Legends you will be asked to confirm the link, then be given your Apex packs and the Omega Point skin.

Another Suggestion While You Have Apex Legends Open.
Make sure you check out the following Apex Legends article which will show you how to disable the games default setting that shares usage data and system information with EA. Although this information is very helpful for optimizing the game early on, it is something you are probably going to want to disable as soon as possible.
How to Disable Data Collection in Apex Legends. (Apex Legends Usage Sharing)