After months of testing, it's now officially possible to gift games to anyone directly from Xbox Live and your Xbox One console. Just like you have been able to do on Steam for quite some time. If you'd like to gift a game to someone special just in time for Christmas, this guide will show you how to gift a game From your Xbox One Console or the Microsoft Store.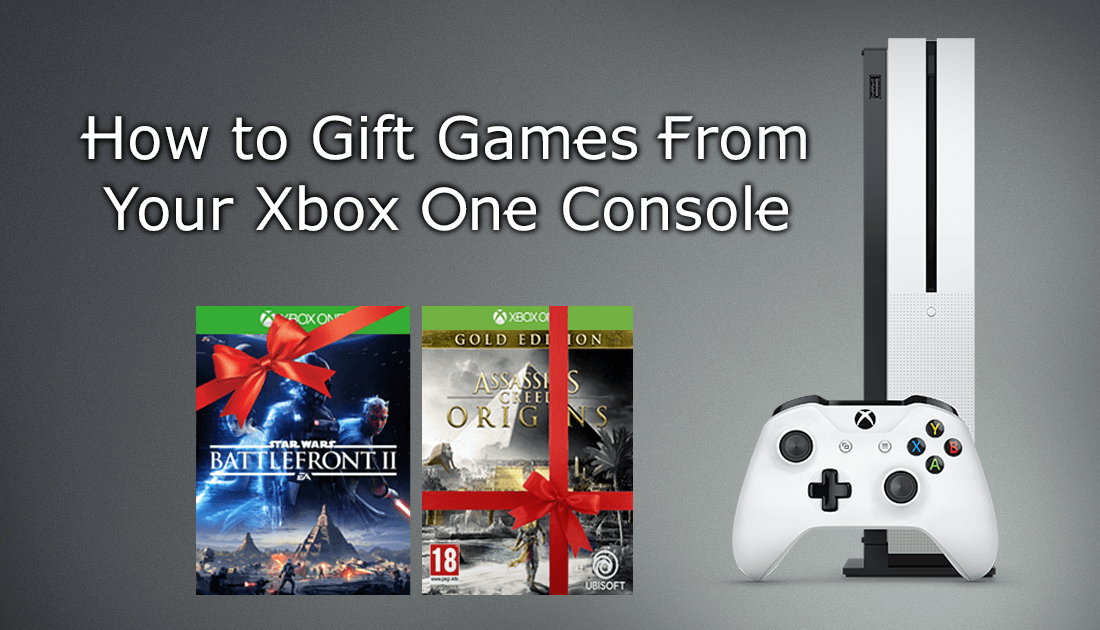 How to Transfer Content From An Old Xbox One to a New Xbox One.
After an unusually short time of testing in the Xbox Insider Program, Microsoft has decided to push Game Gifting out to the general populace and the timing couldn't be better, with Christmas just around the corner. The idea isn't entirely new with Steam offering the service for quite some time. However, now Xbox One owners and anyone with an account and access to the Microsoft Store, can purchase games, DLC and subscriptions as gifts, then send them to anyone instantly. 
Unfortunately, there are a few restrictions in place, one of which you may find especially annoying. This being that games can only be purchased and redeemed by users in the same country/region. So if you want to buy a game for a friend or family member in another country you're out of luck. On most occasions though, you can buy pass this restriction if you use a VPN and purchase the game in the same region your receiver is in. For example, if you live in Australia and would like to gift a game to someone in America, you can set your VPN to somewhere in the States, then make the purchase. 
Note: You can check out the Xbox One Game Gifting full Terms and Conditions page here.
How to Purchase Xbox One Games as Gifts From the Console or Web.
To send/gift an Xbox One game to someone, you will first need to log into your account and access the Microsoft store, either from your computer, phone, tablet or Xbox console. Then pick the game you would like to purchase. Once you are on the main purchase page, all you have to do is choose Buy As Gift and follow the prompts to finish your purchase.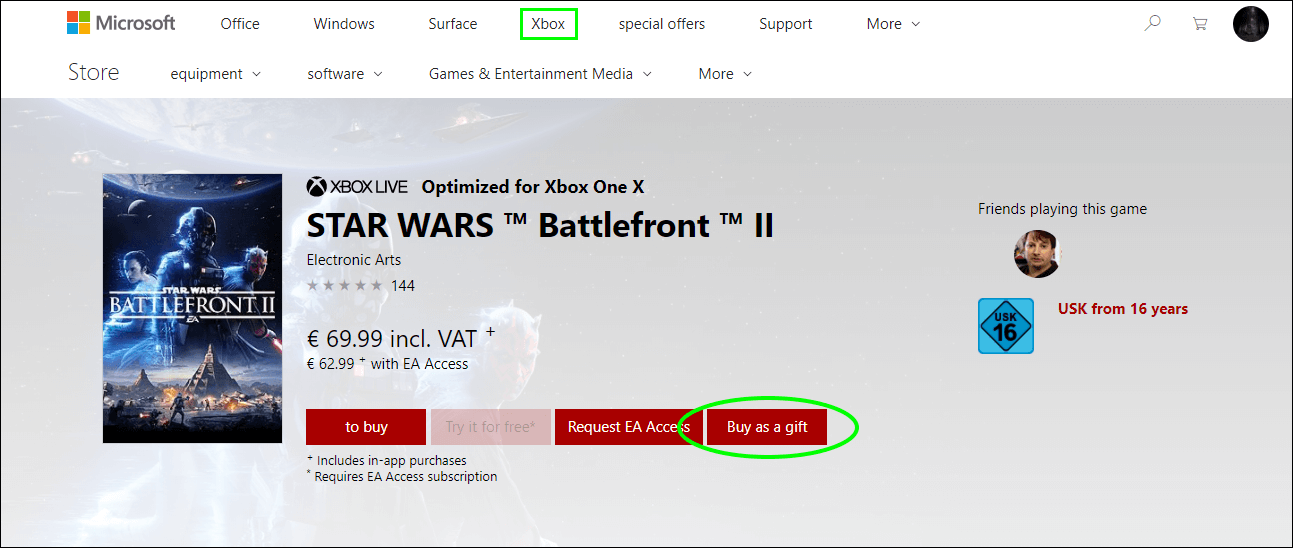 During the purchase process, you will need to make sure you enter the correct email address of the person you wish to send the game too. (there isn't a double check prompt) If you are making the purchase from your console you will also have the option to choose a person from your Xbox Live friends list. As soon as you finalize the purchase, the giftee will receive an email with a redeemable download code. Whats even cooler about the entire process is that you can choose the date you wish your gift to be sent, so long as it's within 12 months. 
Note: You should also be sure to check the time frame in which the gift may expire if you are setting a gift delivery date nearly the max 12-month limit. It shouldn't be an issue but companies are often sneaky with services like this.
Another fact worth noting is that if the person you have sent the gift game to already has the game or absolutely despises it, you have 14 days to cancel the purchase, so long as the code hasn't been redeemed. There is also the option to forward the gift on to someone else, regifting a gift! Again so long as the code hasn't been redeemed. Basically, anyone who has the Gift email and/or the redemption code can redeem the game. If you are looking for a really good gift idea what will go a long way, check out EA's Origin Access. As hated as EA and Origin are, it's still damn good value for money, especially if you haven't played most of the featured games on the ever-growing list.