If you happen to be looking to install an entire family of fonts on Windows 10 (Font Families). This article will show you how you can quickly and easily download and installed a huge range of fonts and font families from the Microsoft Store.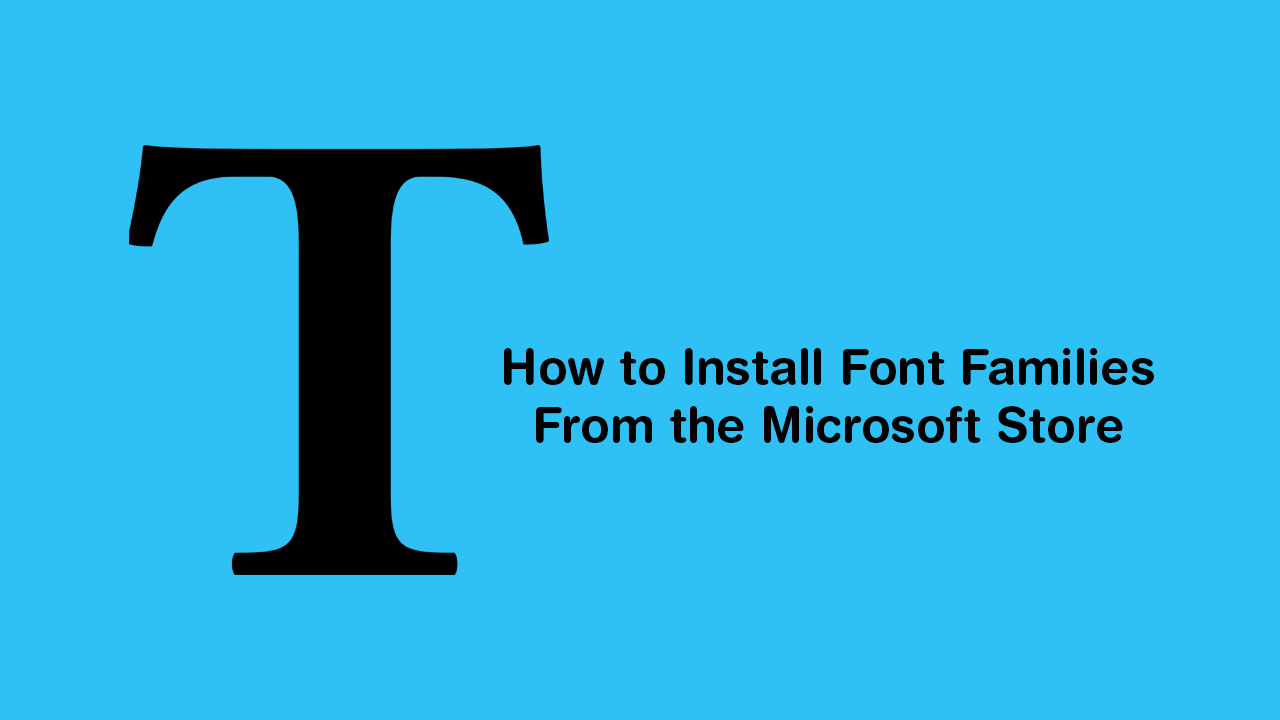 How to Customise Link Previews For Any Website. Customise Social Media Link Previews.
If you are someone who uses a lot of different fonts over the course of a week, month, or year. You've probably got a long list of websites you use to acquire new and interesting styles. What you probably don't know, however, is that the Microsoft Store also features a decent selection of fonts and font families, a large portion of which are free. They are also surprisingly easy to install and use on the operating system and most other apps and programs that can access Windows fonts.
The only requirement to get access to all of these fonts and font families is that you have Windows 10 version 1803 or newer. Something that most people should already have, as the update to 1803 was over a year ago now. As well as teaching you how to install font families from the Microsoft Store, this guide will also show you how to remove them, should you not like or require them anymore.
Related: How to Fix Corsair VOID PRO WIRELESS Not Working After Updating ICUE to 3.19.120. (Corsair Wireless Headset Not Working After Update)
How Do You Install a New Font Family on Windows 10 Using the Microsoft Store?
To install a new font family from the Microsoft Store, you'll need to open Settings, then go to Personalisation > Fonts > Get more fonts in Microsoft Store.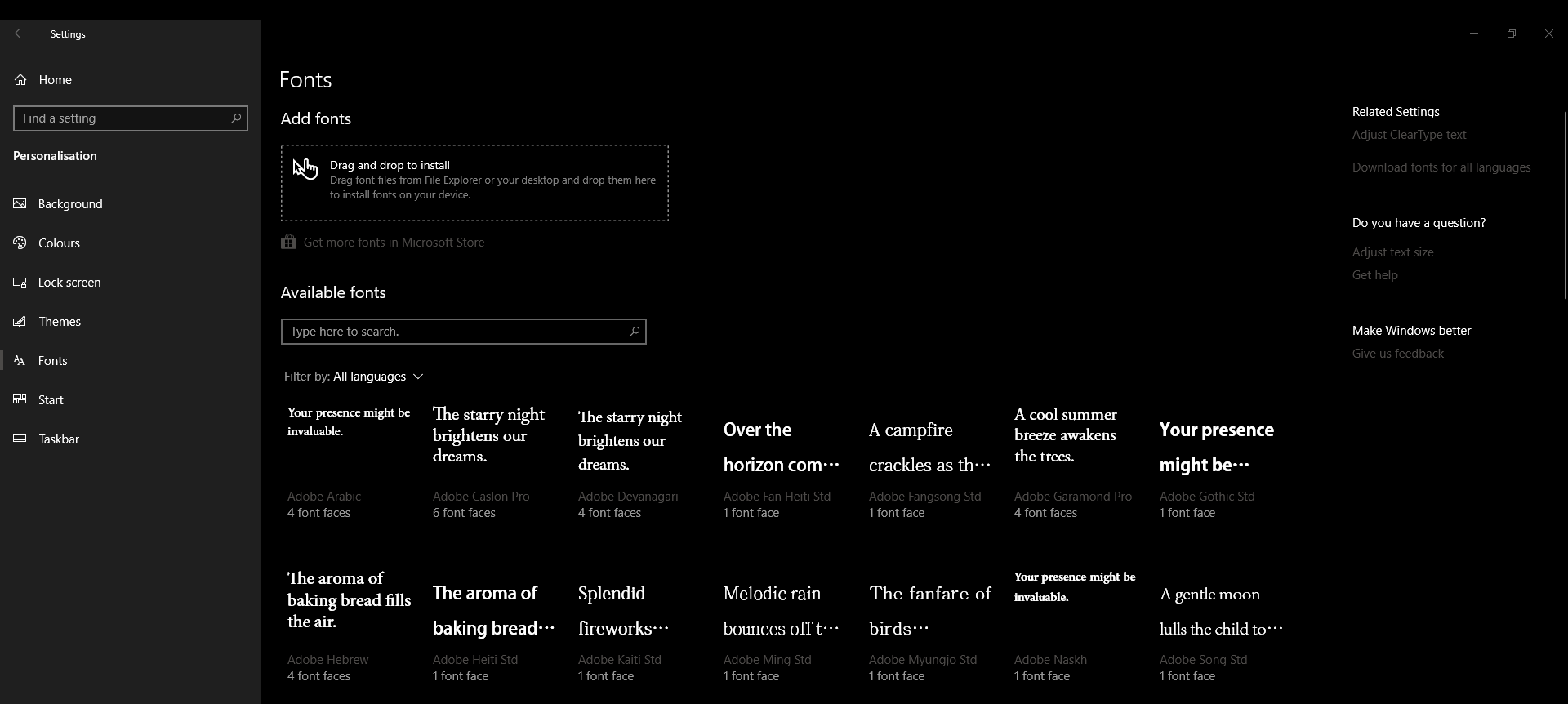 Once the Microsoft Store opens, the rest of the process is super easy and simply requires you to find the font you wish to download then click Get. Of course, the hardest part will be choosing a font that works for you. When the font has been added you'll be able to find it list amongst all your other fonts.

Note: If you can't find the font, make sure you have restarted any programs or apps you may have had open when you installed/added it.   
How to Uninstall Fonts and Font Families Downloaded From the Microsoft Store on Windows 10.
If you don't like a particular font you have previously added, removing it is also very easy. To begin, head to the same location as used above: Settings > Personalisation > Fonts. Then click on the font you wish to remove and click Uninstall from the list of options shown on the fonts properties page. Just remember that if you have any programs or apps open that have this content listed, you'll have to restart them in order for the font to disappear.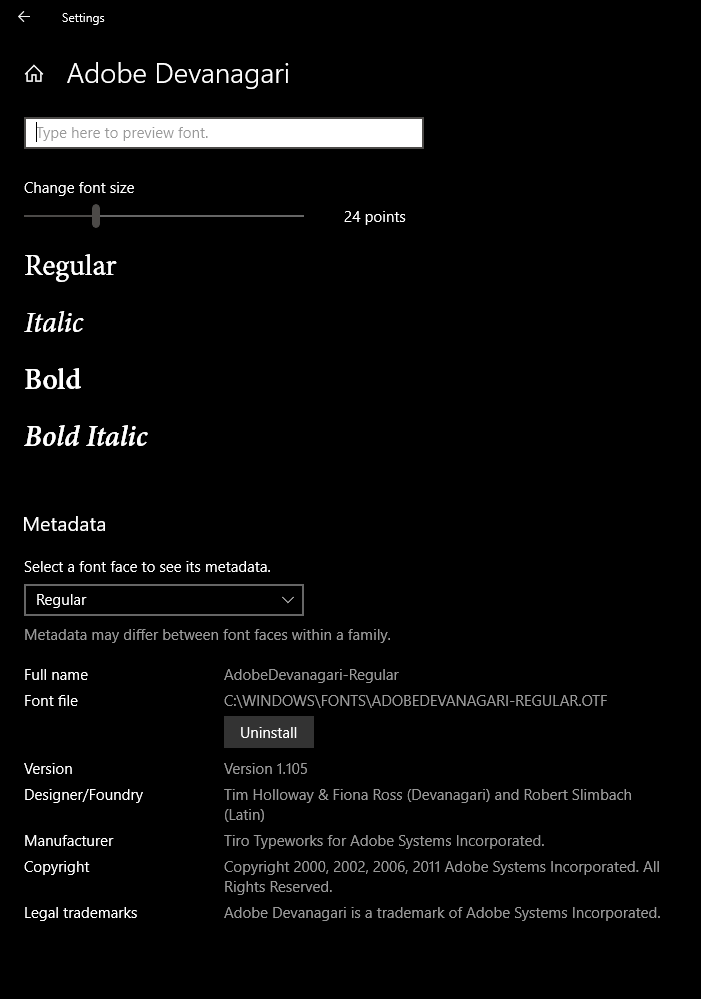 On a Side Note... 
While you are learning about Fonts and Windows 10, make sure you take the time to check out two of our other popular guides about fonts on Windows 10. Both of these guides will show you a few handy tricks for installing fonts from different sources and how to identify fonts you may come across out in the real world.  
How to Download and Install New Fonts in Programs on Windows.
How to Identify Printed Fonts Using Your Android Smartphone or Tablet.