Facebook is undergoing some major changes at the moment in the wake of the massive data leak and following scandal. Although none of these changes will affect your friends' list and friends you have added, this guide will show you 2 different ways you can make a backup of all your Facebook contacts.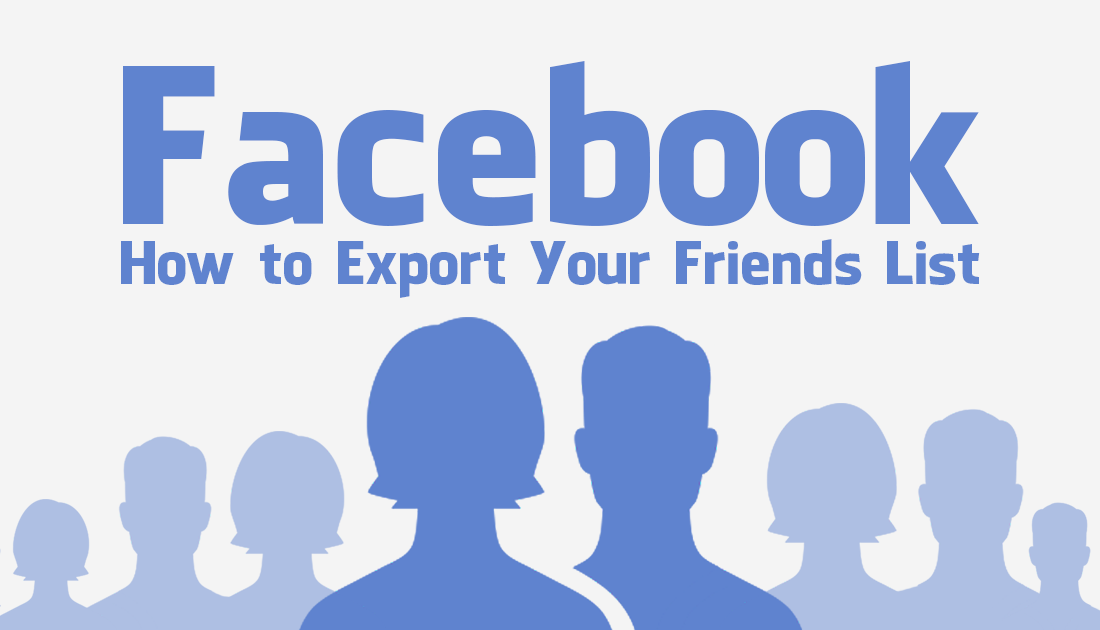 How to View Which Advertisers Have Used Your Facebook Data.
With such a huge focus on Facebook and data privacy at the moment, there are a lot of changes taking place in the social media world, not just on Facebook. However, with Facebook currently in the process of updating their entire platform, now's the perfect time to make a backup of certain information, your Facebook friends list for example.
Although you shouldn't be worried about anything happening to your Facebook friends list, it's always good to have a backup/reference point. You can also use these lists down the track to check to if someone has unfriended you.  Although there are browser extensions that allow you to do the same thing far easier.
How Do You Make a Backup of Your Facebook Friends List?
As mentioned above there are two different ways you can make a backup of your Facebook friends list. The first method allows you to make a copy of your friend's list, and nothing else, so you won't get a ton of data you don't need or want. The second option is a little more complicated and shows a lot of data but allows you to download your entire Facebook history, including all the friends you have added and removed since you first created your Facebook account.
Making a Backup of Your Facebook Friends List. (Export Facebook Friends List)
If you are just wanting to make a backup list of your Facebook friends the following method is the quickest and easiest. To begin you will need to download a tiny Chrome extension called Toolkit For Facebook which adds a ton of extra features to the service.
Download Toolkit For Facebook Chrome Extension.
Once you have the extension installed on your browser, click the extension icon and use the drop-down arrow next to Tools and set it to Full View.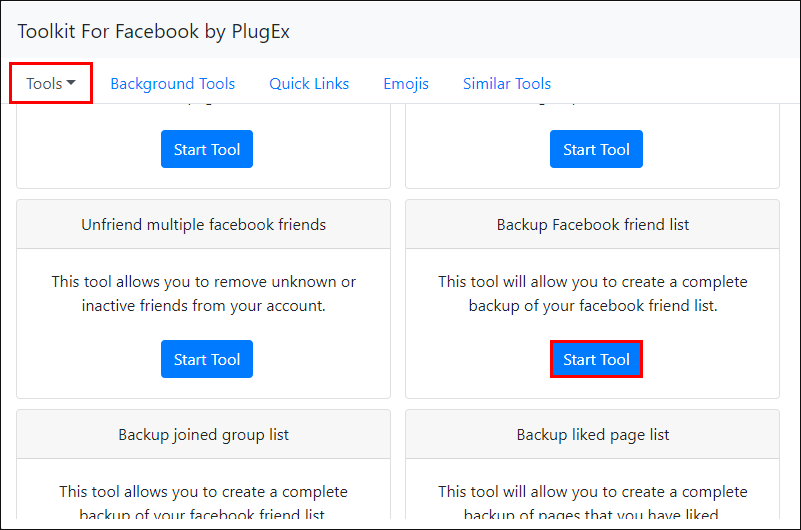 Next scroll down the page and find the option Backup Facebook Friend List, then click Export to JSON to save a copy of the entire list. The list is pretty basic, only showing first and last names as well as current profile pictures.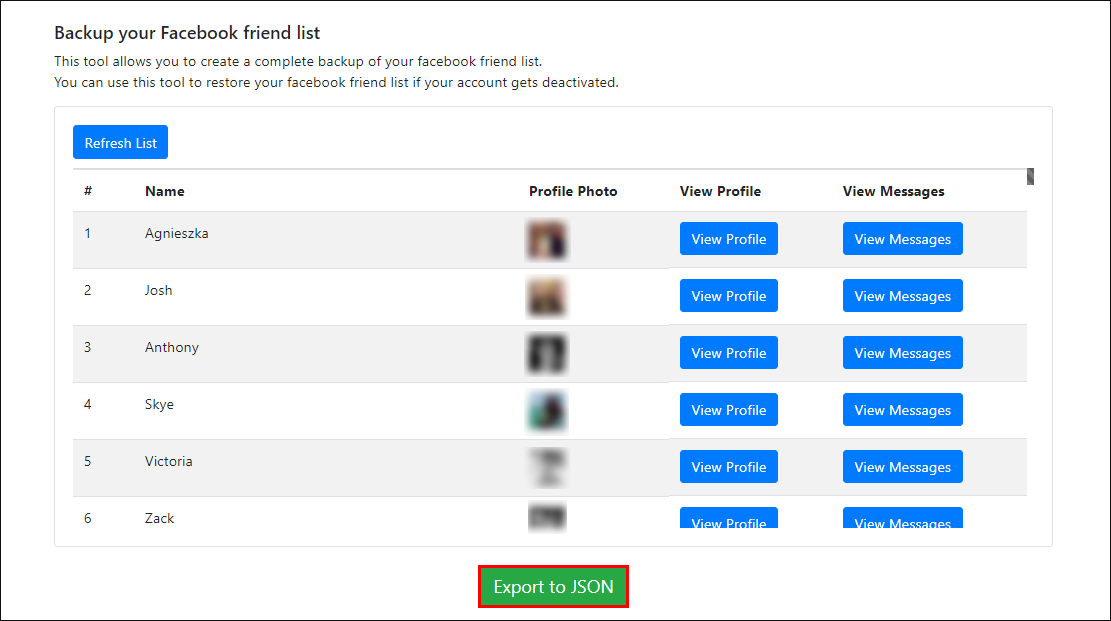 Making a Backup of Your Facebook Friends List Using Facebook Profile Backup.
The second method you can use allows you to backup your entire Facebook account, everything that has ever happened on your profile, every message, status, picture, video etc. The contents of the backup is pretty confronting, especially if you have been a heavy Facebook user over the years.