From time to time Google Chrome gets a few new features which are often left to wait on the sideline until the time is right for them to be enabled by default. The latest semi-experimental feature on this list is called Audio Focus and allows Chrome to automatically mute all current tabs when opening a new tab playing audio.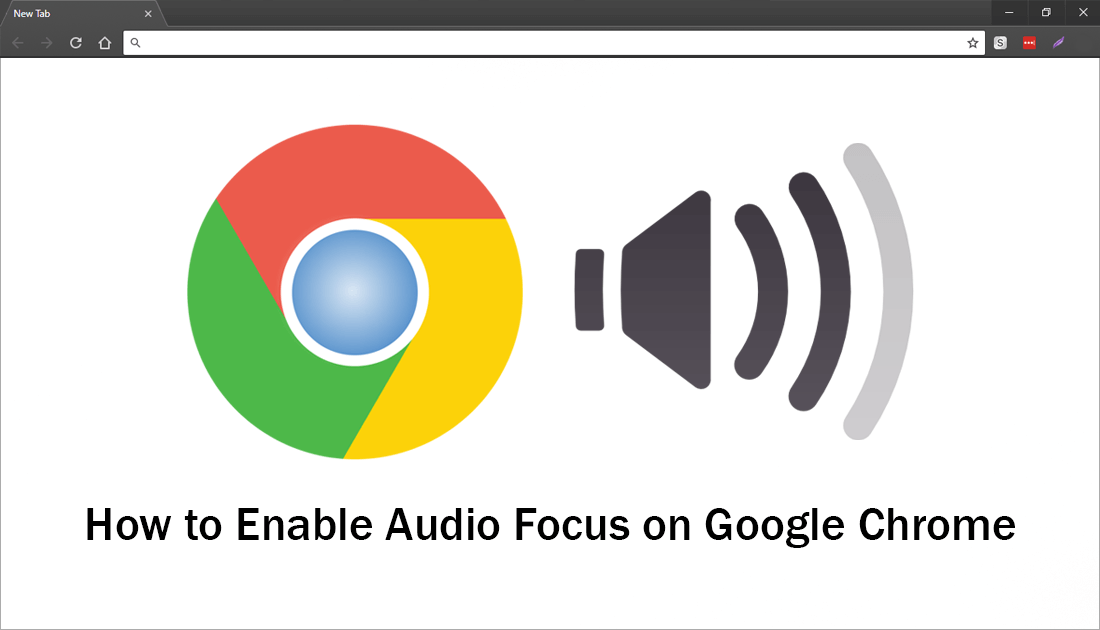 How to Fix Google 'Kill Page' or 'Wait' Error.
Google Chrome is by far the most popular Internet browser across all platforms, holding more than 60% of market share. It's fast, easy to use and has a massive library of useful extensions. Chrome also has a variety of semi-hidden features that are left disabled by default and can only be manually enabled from the flags menu. Although most of these features are usually enabled in time, you can choose to manually turn them on right away.
If you have never enabled a hidden feature from the Chrome flags menu, it's relatively easy, just a little hard to find, so follow along as we guide you through the entire process of enabling Chrome Audio Focus from start to finish.
Related: How to Get Better Windows 10 Sound Management Options.
How do You Enable Audio Focus On Google Chrome? (Advanced Tab Muting)
Although the Audio Focus feature is disabled by default on Chrome it can still be enabled and disabled with ease from the Chrome flags menu. To begin, open Chrome and have a New Tab ready to use. Next copy and paste the following line into the address bar and press Enter.
chrome://flags/#enable-audio-focus

This will take you directly to the Audio Focus options page, where you can enable or disable the feature. However, as this is the first time you've been here, you'll obviously be enabling it. To the right of the highlighted heading, you will see a drop-down box with three options Disable Enabled and Enabled (Flash lowers volume when interrupted by other sounds, experimental)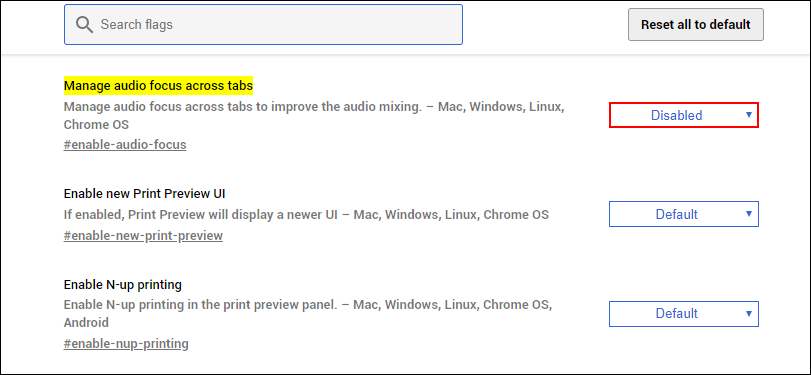 The option you choose is completely up to you, Enabled will automatically mute sound coming from previously opened tabs whilst Enabled (Flash lowers volume when interrupted by other sound, experimental) Will reduce but not mute volume from background tabs if sound is detected in new tabs.
As the second option isn't as perfected as the first, I'd be sticking with Enabled. Once you have chosen an option, all you have to do is click the blue Relaunch Chrome button to restart your browser. After restarting, Audio Focus will be active. If you decide you don't like the feature or it doesn't work as well as you'd like, you can disable it by going back to the same location and flipping the toggle back to Disabled.
Related: While you are fooling around with Chrome features, make sure you check out our guide on enabling Chrome's new Emoji Panel. Another experimental feature which gives you quick access to Chromes full emoji library from just about any text box.