If you have recently switched from another messaging app to Signal and would like to set it as your default app, but missed the original prompt from your operating system. This article will show you how to quickly and easily set Signal as the default app for opening, sending, and receiving messages on your device.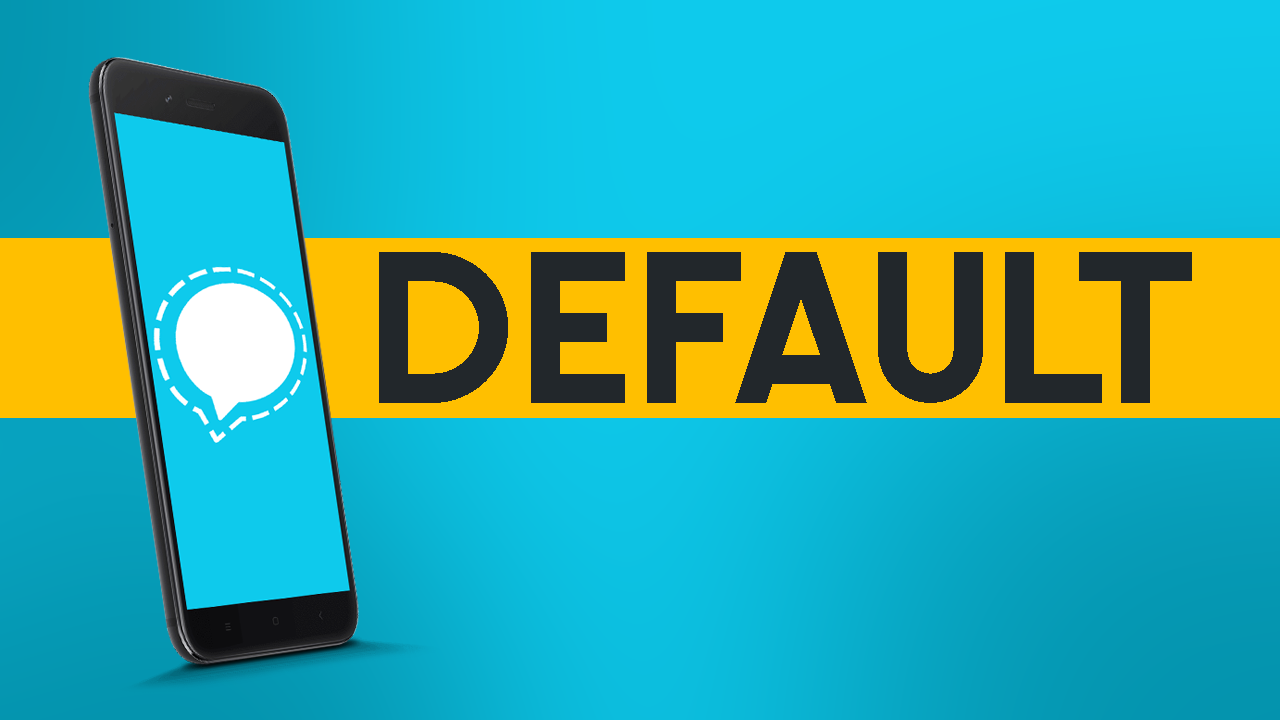 Related: How to Backup & Restore Signal or move Signal to a new phone.
Decent messaging apps that don't vacuum up all of your data are far and few between these days, with only a handful of options currently available on the market. Although the big guns like WhatsApp, Facebook Messenger, and Instagram still control the narrative, there is finally a slow but steady shift away from them to more user privacy-focused alternatives.
Over the last few weeks, two standout messaging apps have seen millions of users sign up to their platforms, Signal and Telegram. They are both great WhatsApp and Messenger alternatives and strive to provide a much less invasive experience for users. The only downside is that they are both a little feature scarce at the moment. However, both platforms have roadmaps in places to address a lot of their shortcomings. 
Signal is by far the simpler of the two services and is a lightweight, minimalistic option that does everything you need it to and doesn't use much system storage. Which makes it a great choice for older devices. Depending on how you have your device setup, you may have missed the original prompt to set Signal as the default messaging app on your device, so follow along as we show you how to set Signal as your default messaging app. 
Quick steps to set Signal as your default messaging app:
Open Settings on your device.
Go to Apps.
Tap the three dots in the top corner.
Select Default apps.
Tap SMS app then choose Signal.
How do you make Signal the default messaging service (app) on your device?
To set Singal as your default messaging app, you'll need to do the following. The steps shown below may differ a little depending on your device, and which version of Android you are using. However, the process is basically the same on all devices. 
First, open Settings on your device, then scroll down and tap on Apps.
This will take you to a screen where you can see all the apps installed on your device. In the top right-hand corner tap the three dots, then select Default apps.
This will bring you to a new screen where you can view the default apps set for certain tasks on your device. Here tap SMS app (or something similar), then select Signal from the list of options.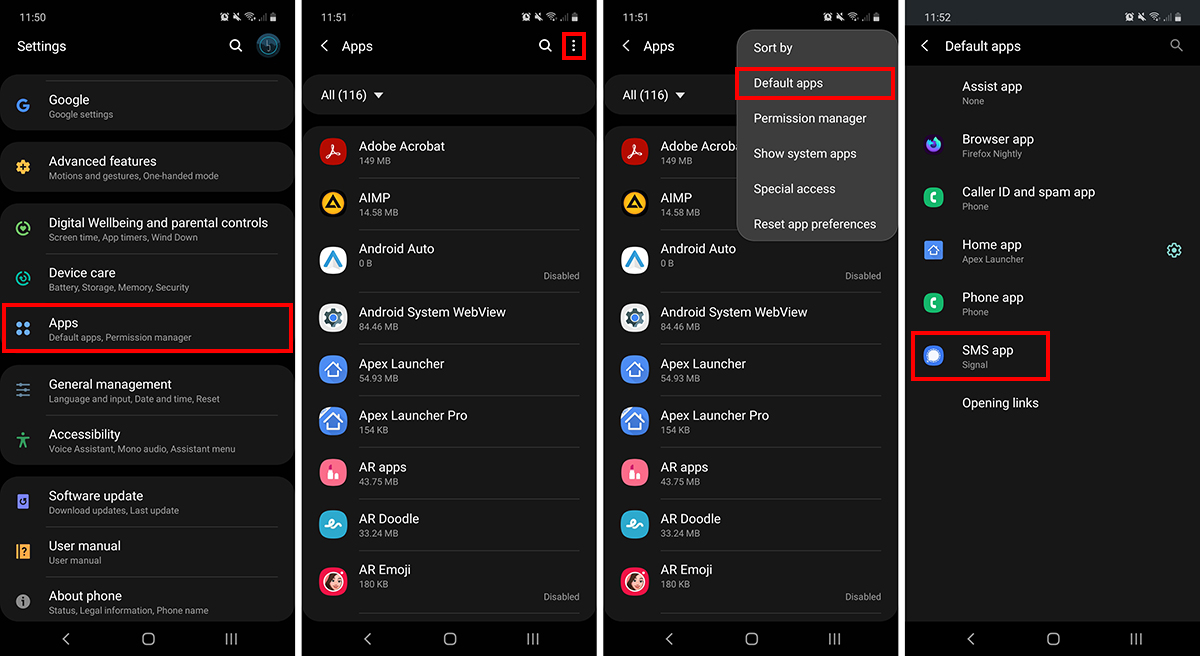 Note: You can only set apps that match the profiles, for example, you couldn't set Firefox to be your main SMS app. If you don't see Signal on the list of options, you are in the wrong section.
While you are in the Default apps section, make sure you double-check the other apps you have set as your defaults, you may not have been aware of your ability to configure these manually up until now. Just be aware that from time to time (depending on the apps you download) you may be asked if you want to switch or update certain default apps. Generally, new browsers are the most likely to ask if you would like to set them as your Default, though other apps can and will ask to take the top spot on your device.