If you have switched to Signal from another messaging app, you're probably looking for as many features as you can to increase your privacy. Although Signal is already by far the best consumer-grade messaging app on the market for privacy-focused users, there are internal features that are disabled by default that can further improve privacy, including disappearing messages.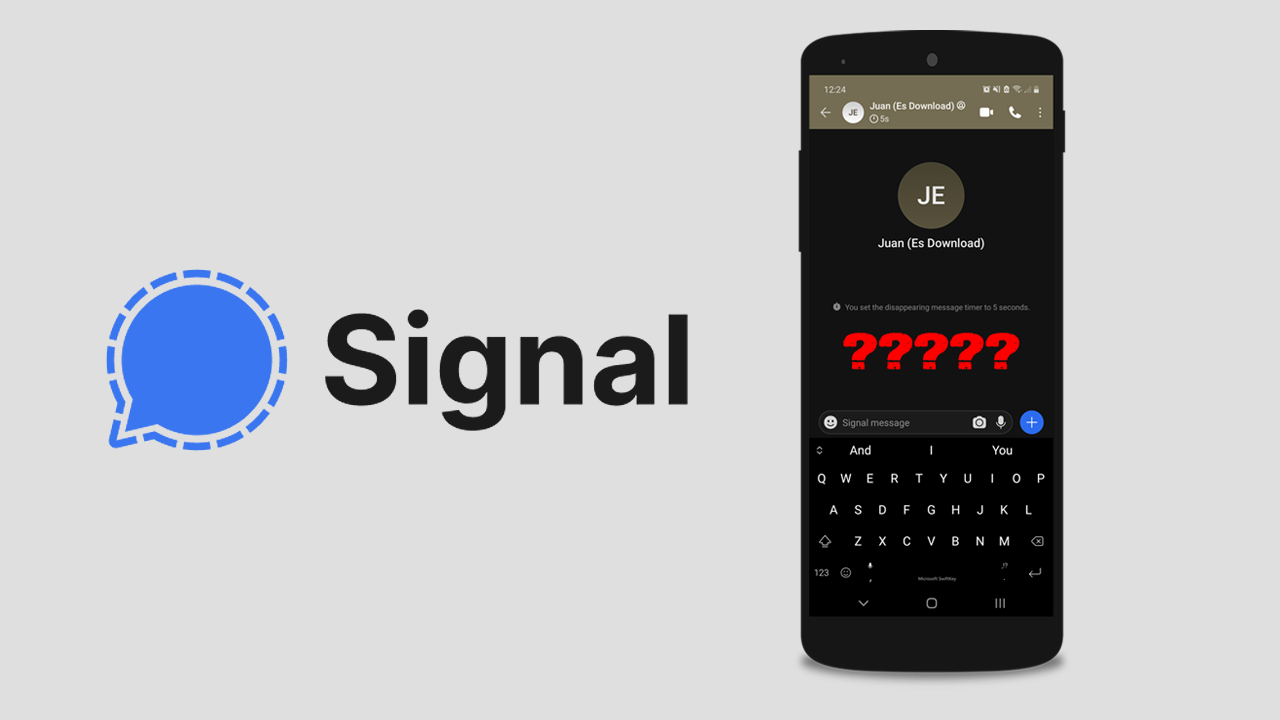 Related: How to skip or bypass wait times for downloads. Link Bypassers
Singal isn't the most eyecatching or feature-rich messaging app on the market, with stuff all in the way of features to keep you entertained. It is, however, the most secure consumer-grade messaging app on the market, which in my books certainly makes up for the lack of absurd features. By default, signal setup in a way that protects your privacy from the get-go, not even allowing a third-party keyboard to function within the app. 
That said, there is one feature that you may wish to enable that will add an extra layer of privacy, security, and overall protection to your Signal messaging experience. Disappearing messages! Although vanishing messages aren't anything new, they are quite a good way to make sure that content is removed within your designated time frame. A time frame which can be adjusted from 5 seconds up to 1 week. 
The only other addition that would be nice to see in Signal is a screenshot blocking, which would prevent people from capturing content before content expires. It isn't lost on me that there are dozens of other ways to capture content outside of a screenshot but they are more difficult and time-consuming to action. 
How do you turn on disappearing messages in Signal? Android & iOS.
To enable vanishing messages in Signal, you'll first need to make sure you have the latest version of Signal installed on your device. Once you have updated your Signal app, you'll be able to begin the process. Now that you have updated your Signal app the rest of the process is super easy and doesn't require much work. The best part is that it doesn't have to be enabled across all conversations in Signal.
Open Signal, then find or create a new conversation you wish to have disappearing messages in. 
Next, tap the three dots in the top right-hand corner of the screen, and select Disappearing Messages.
Finally, select the amount of time you wish messages to stay before they are removed. You have quite a few options from 5 seconds through to 1 week.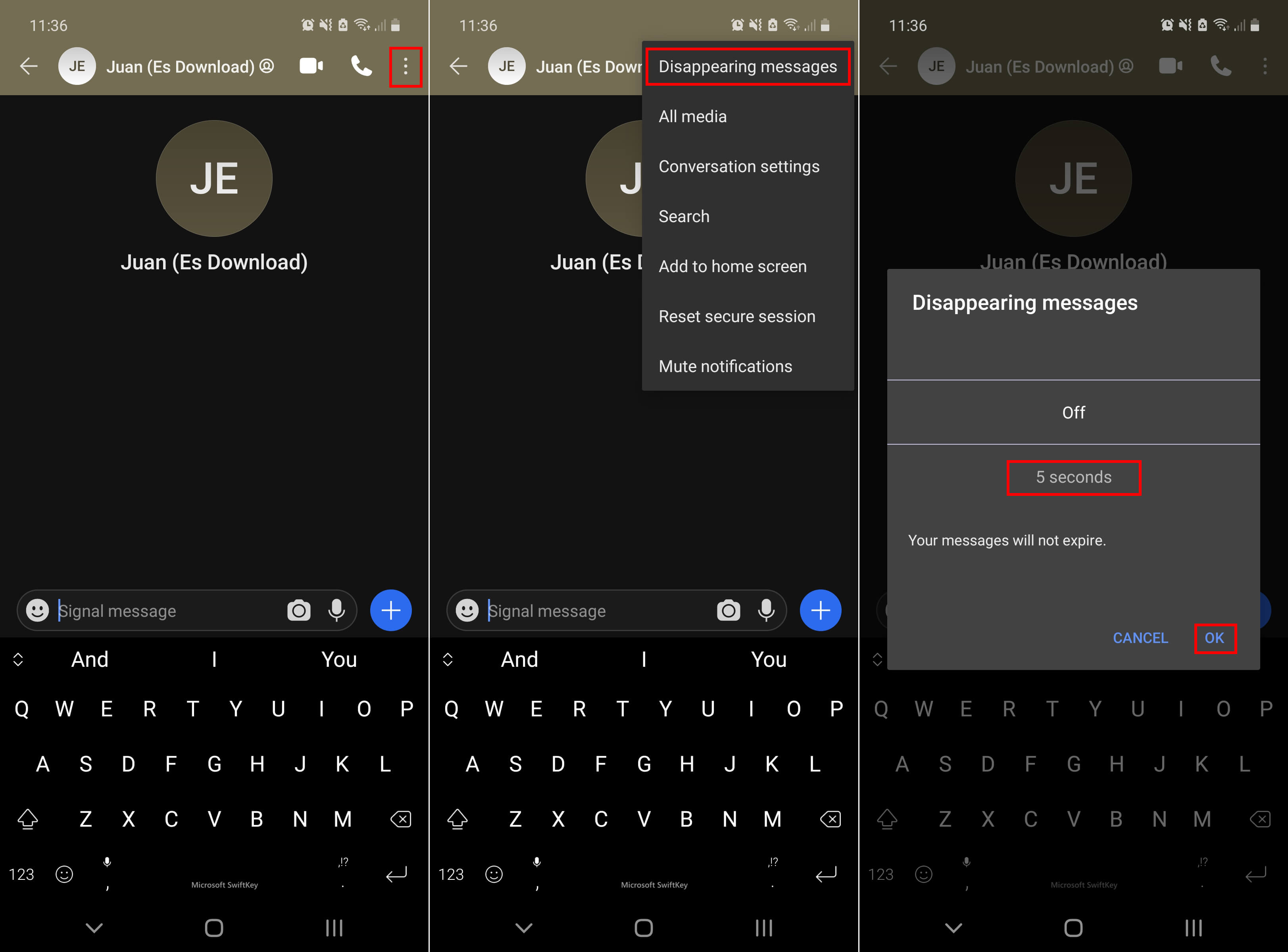 Once disappearing messages are enabled in Signal, they will go into effect on all devices that have access to the conversion. But won't affect all conversations only the ones you have enabled it for.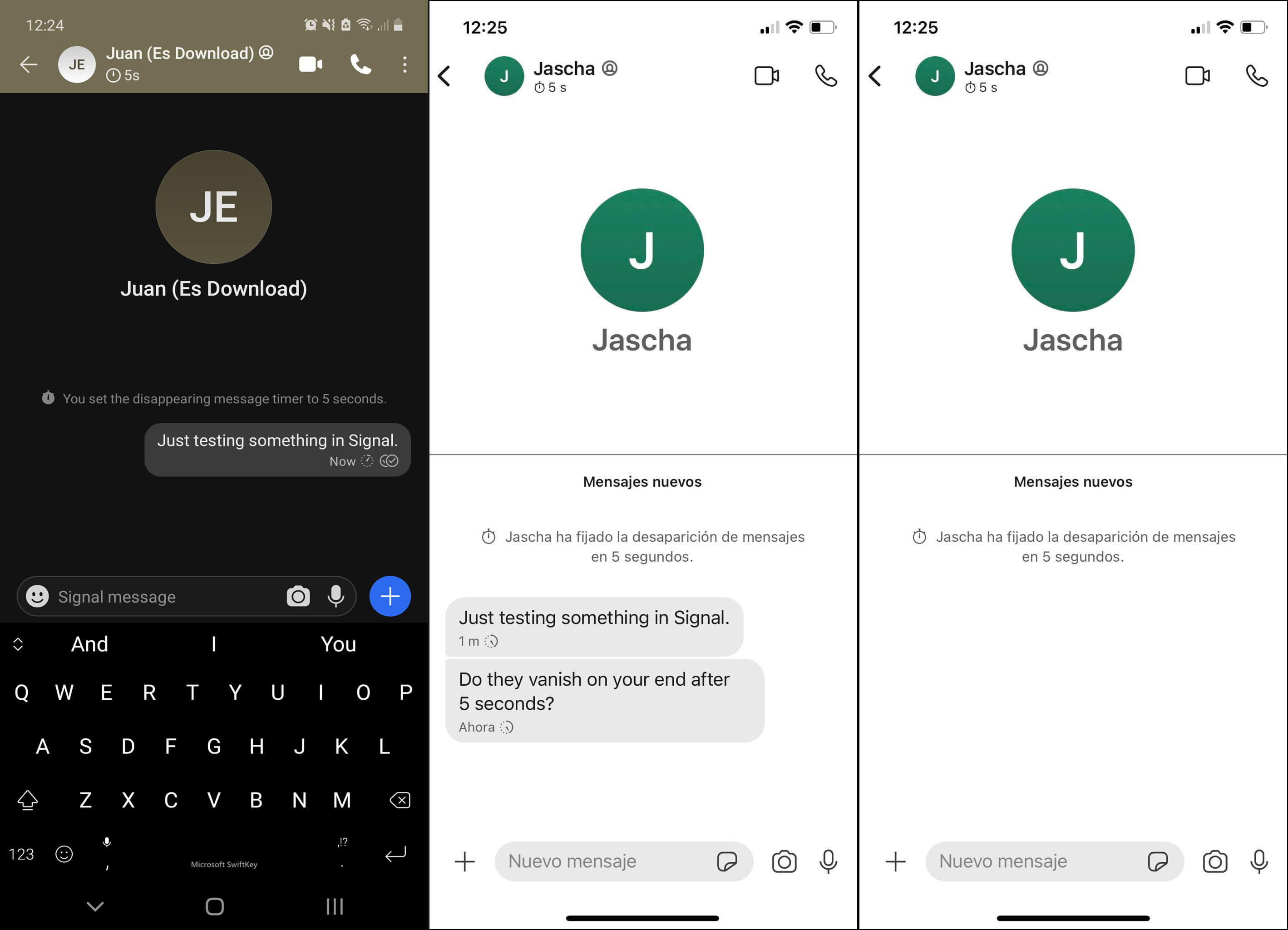 If you are new to Signal, make sure you check out our comprehensive list of Signal guides below. They cover a range of different features you may not be aware of. Happy reading!
How to reduce the amount of information in Signal notifications.
How to link devices to your Signal account. Add devices to Signal.
How to make Signal your default messaging app.
How to Backup & Restore Signal or move Signal to a new phone.
How to invite friends and family to use Signal.