If you have made the switch from another messaging app to Signal and are currently looking for ways to customise its settings to better protect your information. This article will show you how to quickly and easily remove as much or as little information from Signal notifications on your Android device and the Windows 10 app should you also be using it.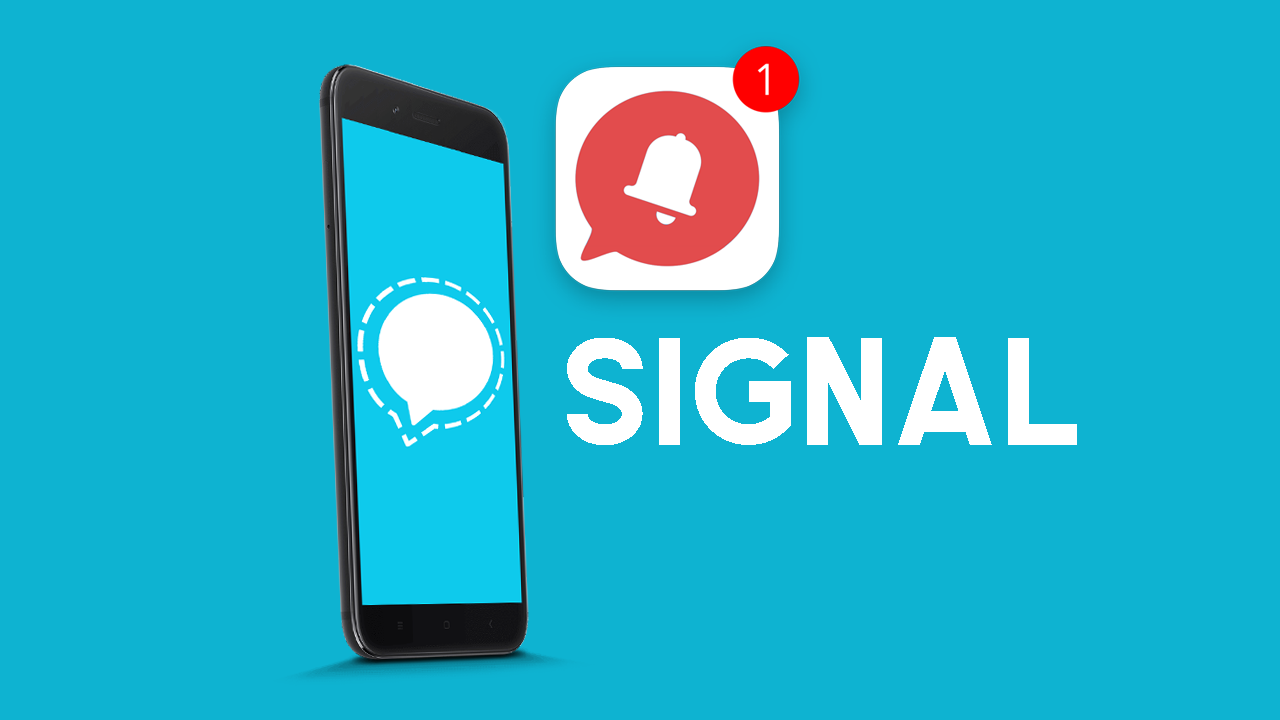 Related: How to set up and use SCRCPY for Android versions 5 to 10. SCRCPY v1.17 & newer
Signal is a minimalistic privacy-focused WhatsApp and Telegram alternative that is available on a range of different devices, Android, iOS, macOS, Linux, Windows. Apart from being super easy to set up and use, it's also very privacy-focused and doesn't even allow the use of third-party keyboards. Which are generally known for store every single keystroke you enter. 
As part of its privacy focus, Signal also gives you the ability to adjust the amount of information that appears in lock screen notifications or the equivalent of a notification on other platforms like Windows or Linux. Unlike a lot of other platforms Signal has quite a few options outside the usual, show all or hide all settings.
Quick Steps for hiding information from Signal notifications.
Open Signal.
Tap your Profile icon.
Select Notifications.
Tap Show. 
Now choose one of the 3 options that work best for you.
How do you hide names and content from Signal lock screen notifications on Android or iOS?
To begin, open the Signal app on your device (Android or iOS). 
Next, tap your profile icon to go to Settings. Then tap the Show option about halfway down the list. 
This will bring up three different options that you can choose from. Name and message, Name only, No name or message. The option you choose is entirely up to you, however, No name or message is the most secure option. All you'll see is that something has been delivered to your Signal inbox.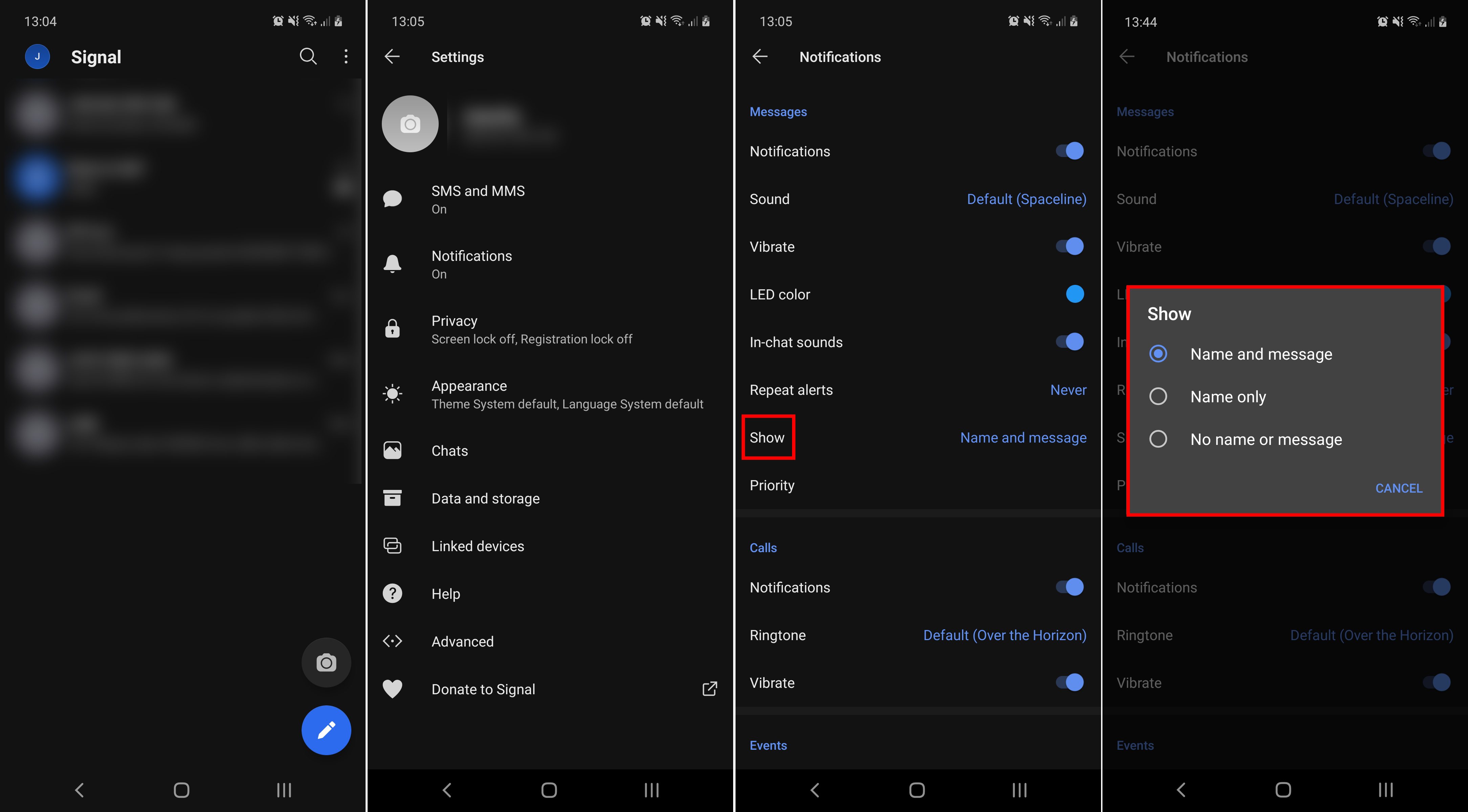 How do you hide names and content from Signal notifications on Windows, macOS and Linux?
If you are using Signal from a computer you have access to the same options, however, the location is a little different. 
First open Signal, then click File > Preferences. 
You should now see a list of options below the Notifications heading. All of which a very self-explanatory, so select the option that best suits your requirements and close the window.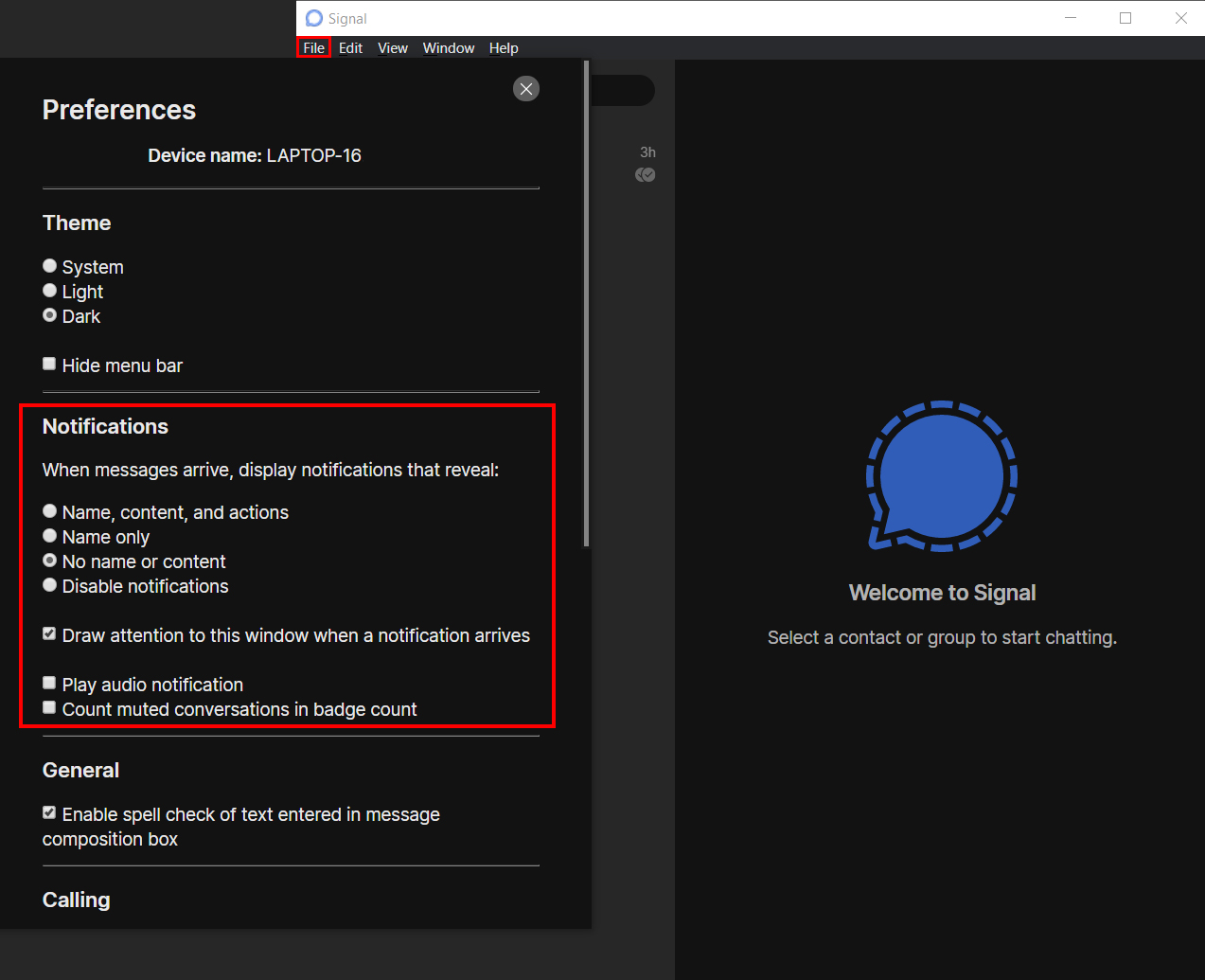 Once you have made the change it will automatically take effect, you won't have to save anything. Surprisingly the PC variations of Signal have far more customizability when it comes to notifications and takes a very utilitarian efficient approach. While you are learning a little more about Signal, make sure you check out some of our other Signal guides that will take you through some of the most important and basic features of Signal that a lot of people seem to miss in their initial run through.
How to link devices to your Signal account. Add devices to Signal.
How to make Signal your default messaging app.
How to Backup & Restore Signal or move Signal to a new phone.
How to invite friends and family to use Signal.