If you are looking for a way to spice up your Instagram account and have already used a traditional photo grid more times than you can count. This article will show you how to add a unique twist to the original Instagram photo grid concept. A clever, easy way to add effects like circles, diamonds, stars, hearts, etc to Instagram photo grids.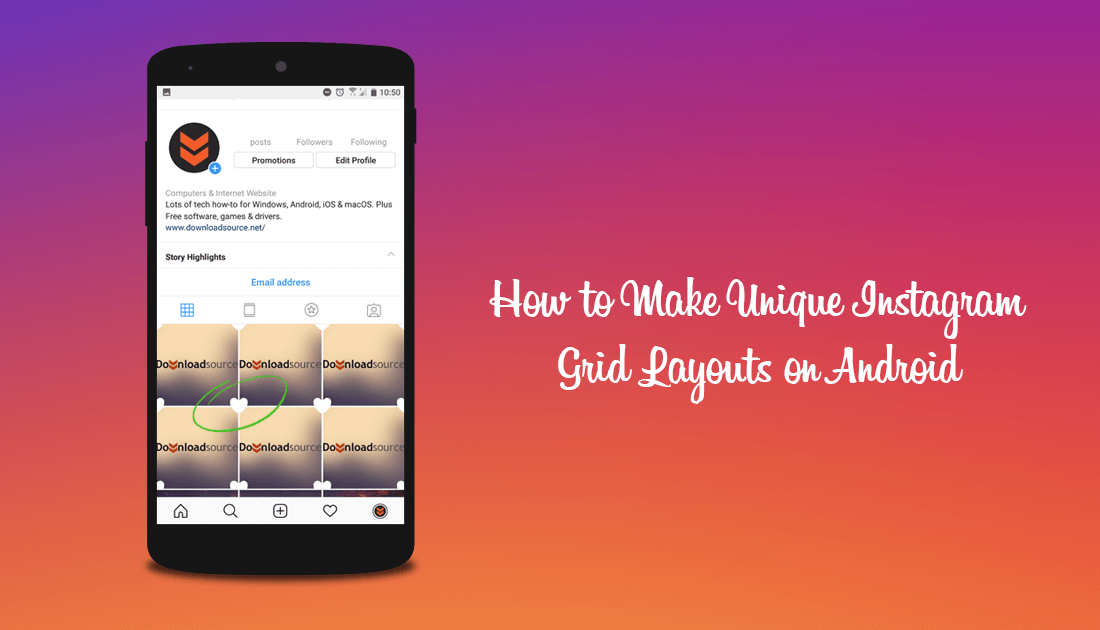 How to View the Analytic Information of Any Instagram Account.  
Even if you only occasionally open Instagram to flick through new content, you have probably come across an account or profile with a very impressive looking photo grid. Three to six photos chopped up perfectly to form a grid on an accounts profile page. Although the individual pictures look a little strange when viewed alone, an account with perfectly curated photo grids can be quite striking.
In the past, creating photo grids used to be a painstakingly difficult task, with a single image needing to be prepared prior to posting. (manually cut into segments using a program like photoshop or gimp). Now though, there are a variety of different automated apps which you can use to create your own Instagram photo grid automatically. As an example Instagrid: Grids for Instagram will allow you to quickly and easily create a traditional photo grid that chops a single image into different parts to form a grid in only a few steps. 
That was the old type of Instagram photo grid! There's now a new type of Instagram photo grid gaining popularity. Corner Grids, aka Corner Photo Grids. These differ slightly as they allow you to upload single images with corner modifications which create an interesting grid effect when used on multiple images. As can be seen in the cover image for this article. 
Related: How to Stop Chrome Signing You Out Every Time You Close the Browser or Restart Your Computer.
How Do You Make Photo Grids With Circle, Diamonds, Star, and Heart Cutouts? (Instagram Corner Grids 'aka' Instagram Corner Grid Photos)
To create more intricate photo grids on Instagram, you'll need to use a new app called CornerGram. If you've used any of the other Instagram grid apps in the past, it won't take you long to get used to using CornerGram. Sadly CornerGram is currently only available on Android devices. So if you own an iOS device, you will have to search for an alternative.   
Download CornerGram From Google Play.
Once you have downloaded the app, using it is super straight forward, first, choose an image you'd like to cornerise, then accept the Crop Now option to make sure the image fits a 1:1 ratio.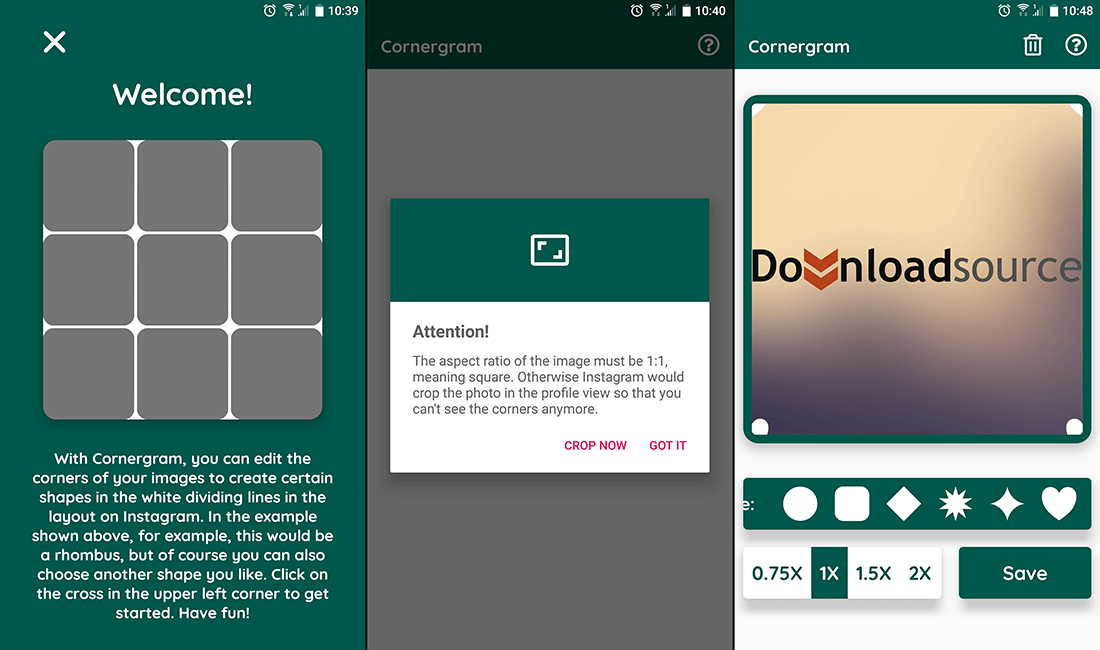 Next, choose the shape of the edge you'd like to use, either a circle, square with outward round corners, diamond, star, square with inward round edges or a heart. Finally, choose the size of the edge effect you'd like to use either 0.75x, 1x, 1.5x or 2x, then tap Save.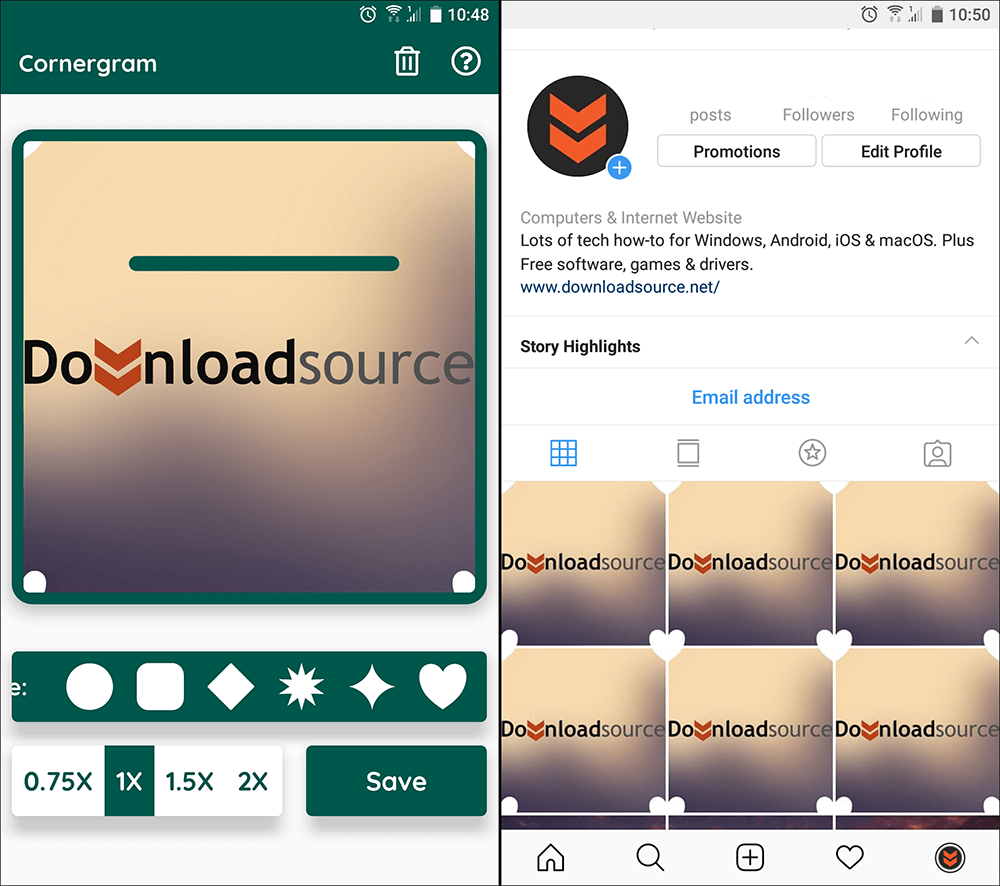 After the image has been saved, you can open Instagram and post it as you would any other image you have in the past. It will require you to post a few images to start seeing the effect. As you can see in the example above, six images gets the best results. It's important to mention that once you start a style, it is best to stick with it for a considerable amount of time. If you switch to another corner type, you'll have a weird mismatch for the adjustment period of 3 images.
If you've always wanted to download Instagram Videos, make sure you check out the following guide which will show you How to Search For and Download Instagram Videos Using Hashtags. One of the quickest and easiest ways to download video content from Instagram.