If you have always wondered if it is possible to record video or take photos using both of your phone's cameras at the same time (front and back), this article will show you exactly how to do so. A handy way to utilise both of your phone's cameras at the same time to record content in two totally different directions. You can also take pictures from both directions as well.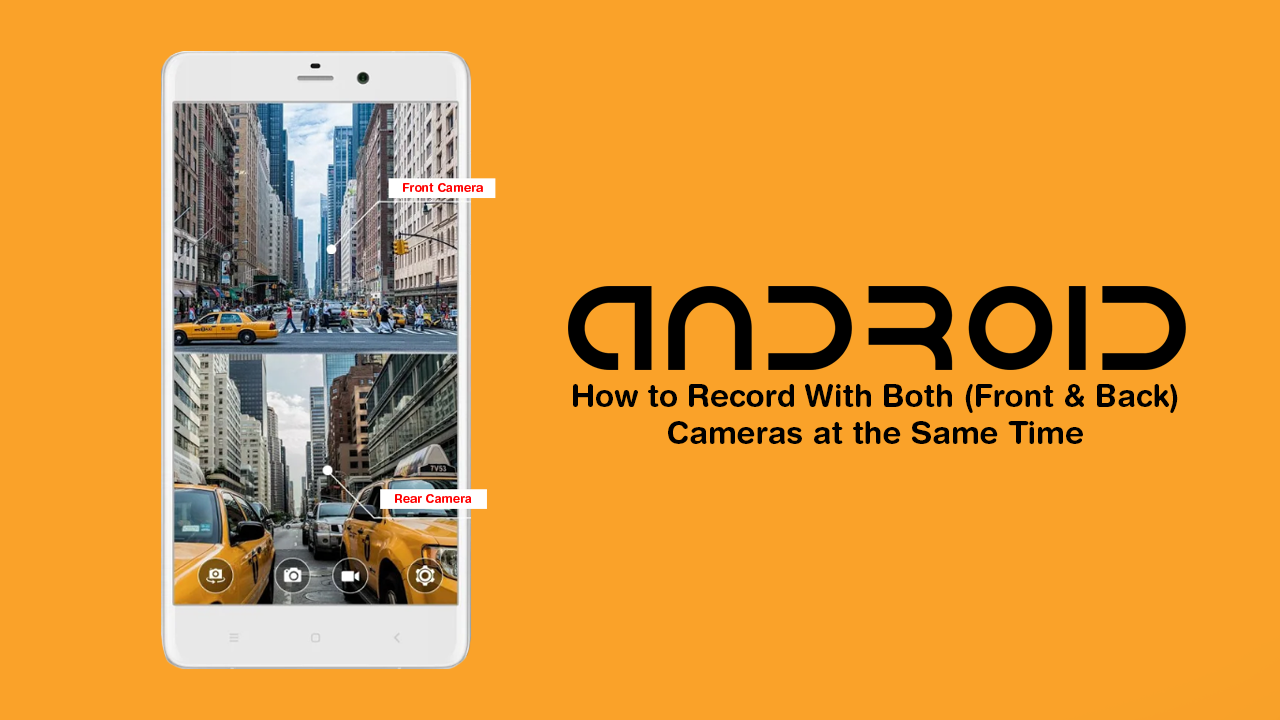 How to Activate the Steam Library Beta Update. (New Steam Library UI Beta)
Phone cameras have advanced a lot over the last few years and are now starting to pop up on phones in an assortment of different, multi-camera configurations…. With most modern smartphones now having two or more rear-facing cameras, with at least a single front-facing (selfie) camera.

Even though phones are getting more and more cameras to improve image quality, image resolution, and image stability, it's not yet possible by default to use both of your cameras (front and rear) at the same time for video recording or taking pictures. That said…. It is possible to use both cameras at the same time if you have an Android device and don't mind using a little third-party app available on the Play Store. 
Related: How to Turn Off or Change Content Blocking For Specific Websites on Firefox Version 69 and Newer.
Can You Record Using Both Cameras at the Same Time on Android Devices? Record Using Font & Rear Cameras.
To begin, the first thing you are going to have to do is download the Double Side Camera App which allows this magic to happen on your device. The link below will take you directly to the Google Play Store download page. If you don't like using links, a quick Google search will get you to the same location.
Download Double Side Camera From Google Play. 
Once the app is installed on your Android device, you can launch it. When the app first launches the camera will automatically be open and showing everything from the rear camera in the main window and in the small circle that is in the centre of the screen, you will find your front-facing camera (selfie). Although this is the default setting, it possible to reverse the positions at any time.  
You will also notice a few icons below the main screen. The first allowing you to switch between camera view modes. The second is for taking pictures using both cameras. The third allows you to take video recordings using both cameras. And finally, the fourth icon is where you will find options for personalising the Double Side Camera. As with most camera apps, you'll be able to find all of your recordings and photos within your phones image gallery.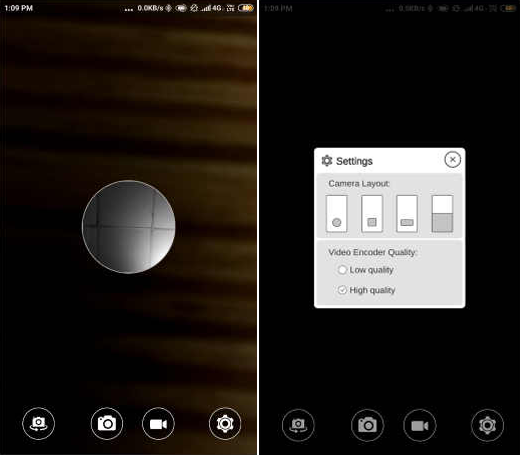 On a Side Note...
Since you're using an Android phone, there's a good chance you are also using a Windows 10 PC, so make sure you check out the following article which addresses the issue causing apps downloaded from the Microsoft Store on Windows 10 to launch the Store instead of the app. A strange issue on Windows 10 that doesn't currently have a proper solution, only a workaround
Microsoft Store Apps Opening the Microsoft Store to Launch Instead of Launching.