If you have started using the new News and Interests widget on Windows 10 but find that it updates itself a little too often. This article will show you how to reduce the frequency that News and Interests updates itself on Windows 10. You'll also find some other very handy News and Interests Widget tips.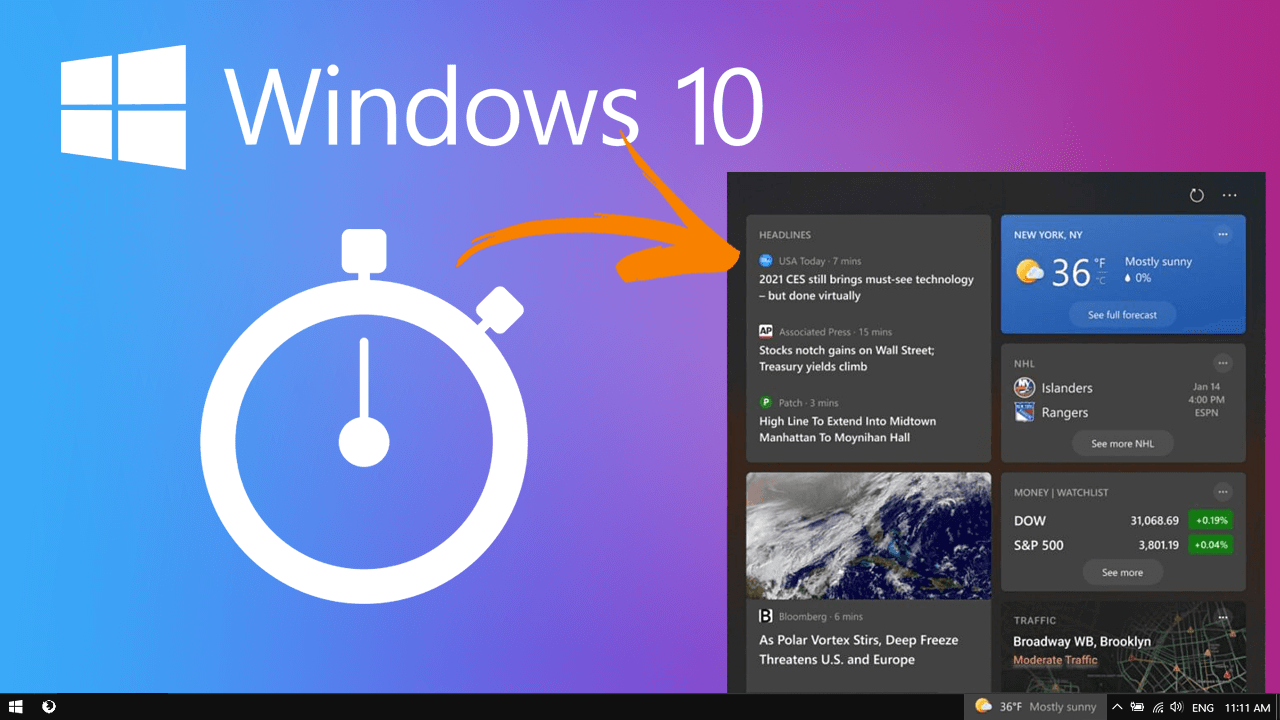 Related: How to search YouTube videos for specific words.
For the last six or so months Microsoft has been trialling a brand new taskbar widget called News and Interests in Windows insiders program. The feature brings a range of different content straight to your taskbar that is updated on a regular or semi-regular basis and can be customised to suit your personal interests and needs. By default News and Interests will update quite regularly, however it can be changed to update far less often should you prefer things that way.
As always, there are two different ways to go about making this change to News and Interests on Windows 10. One easy, and one that uses the Windows 10 Register Editor. If you're new to Windows I strongly suggest using the first option, however, if you're an adventure seeker feel free to use the Registry Editor option. Another big change I suggest making to the News and Interests feature is to force it to use your default browser, not Microsoft Edge.
Quick steps for changing how often News and Interests updates on Windows 10:
Right-click the Taskbar.
Scroll up and hover over News and Interests.
Click Reduce taskbar updates to enable it.
That's it, you're done!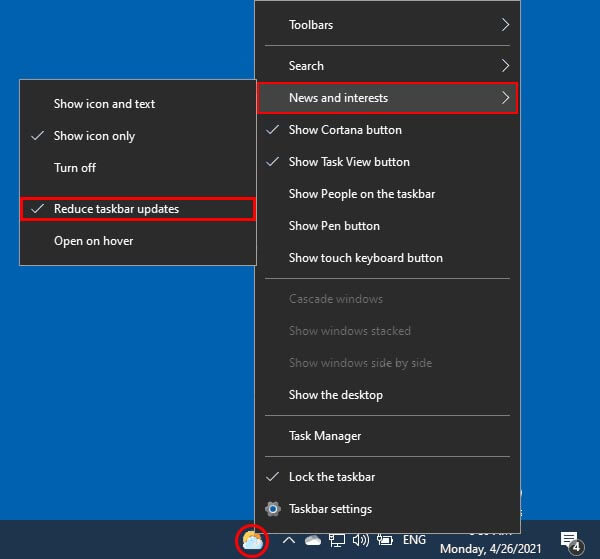 How do you reduce how often News and Interests updates using the Registry Editor on Windows 10?
To reduce how often News and Interests updates on Windows 10 using the Registry Editor, you'll need to do the following.
First, open the Registry Editor by searching regedit from the start menu and selecting it when it appears.

Next, use the left-hand pane to navigate to the following location:

HKEY_CURRENT_USER\Software\Microsoft\Windows\CurrentVersion\Feeds

Once you have Feeds selected in the left-hand pane, right-click the central pane and select New > 32-bit DWORD value and call it ShellFeedsTaskbarContentUpdateMode.
For the final step, double-click the newly created ShellFeedsTaskbarContentUpdateMode entry and change its Value data to 1 to reduce the News and Interests update frequency.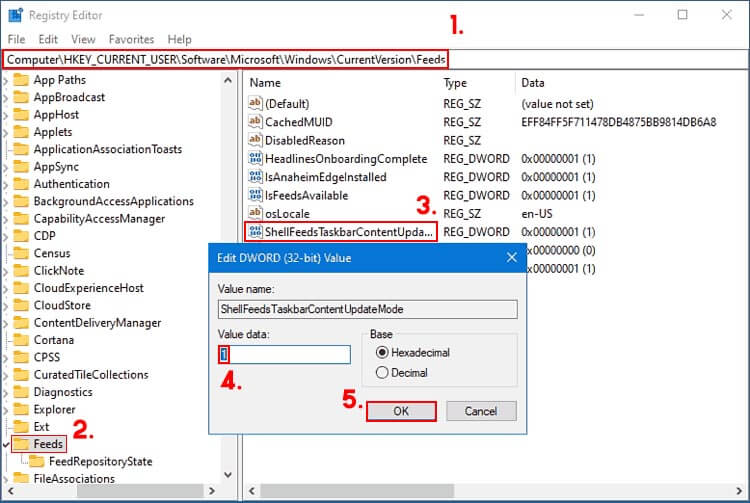 How do you Increase how often News and Interests updates data on Windows 10?
If you want to increase how often News and Interests updates on Windows 10, follow the same steps shown above, however, change the Value data from 1 back to 0. This will restore the default update settings.
Can you get rid of the News and Updates Widget on Windows 10?
If you would rather just disable the News and Updates taskbar Widget on Windows 10 using the Windows 10 Registry Editor, you can follow the steps shown in the guide linked below. Alternatively, you can just right-click the Taskbar and select News and Interests > Turn off. This will disable it completely. As always thanks for stopping by, we hope you have found this guide helpful. See you next time.
How to disable News and Interests in the Taskbar on Windows 10