If you are looking for a quick and easy, hassle-free way to remove the backgrounds from images and photos on your Android device. This article will run through three of the most popular Android apps that allow you to do so.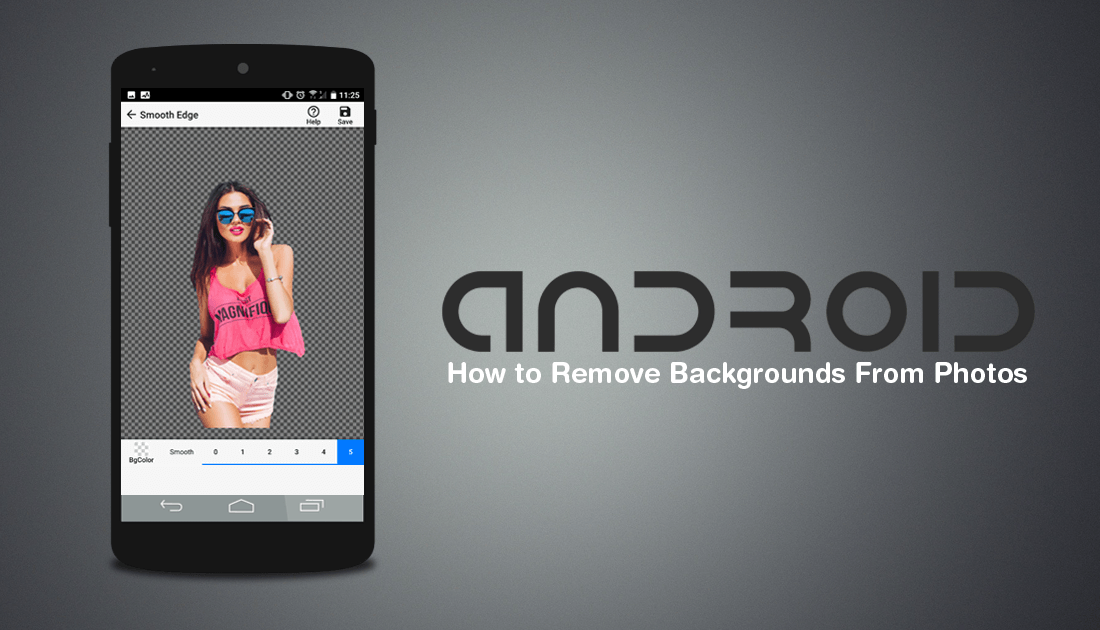 How to Stop Cortana Accessing Email, Calendar, and Contacts on Windows 10.
Recently we wrote an article showing people how to remove backgrounds from images using a range of different, free, online tools. As this article proved to be quite popular, we've decided to follow it up with another showing you how to remove backgrounds from images from your Android devices.
Although the methods in the original article can be used from any mobile device, both Android and iOS, it may not be the most user-friendly experience. So follow along as we take you through several different Android apps you can use to remove backgrounds from images on Android.  
Related: How to Remove Backgrounds From Images Using Online Tools.
Remove the Background From Photos on Android Using Background Remover.
Background Remover is an image background eraser app for Android that is supposed to be focused on removing backgrounds from photos. However! You will find yourself being spammed with ads on every page, essentially making the app just an ad platform. If you can get past the ads which make up most of Background Removers interface, using the app is pretty straight forward, simply select an image, then use the eraser tool to remove backgrounds. Background Remover works best on simple images with clean lines.
If you are trying to remove the background from a more intricate image, you'll probably find it hard to manoeuvre the eraser tool around the screen without covering part of the image with your finger… The offset tool isn't the most user-friendly you'll come across.
All in all Background Remover on Android is a good example of a background removing app that you should avoid, although it's free and does remove backgrounds there are far better alternatives available, two of which you'll find below.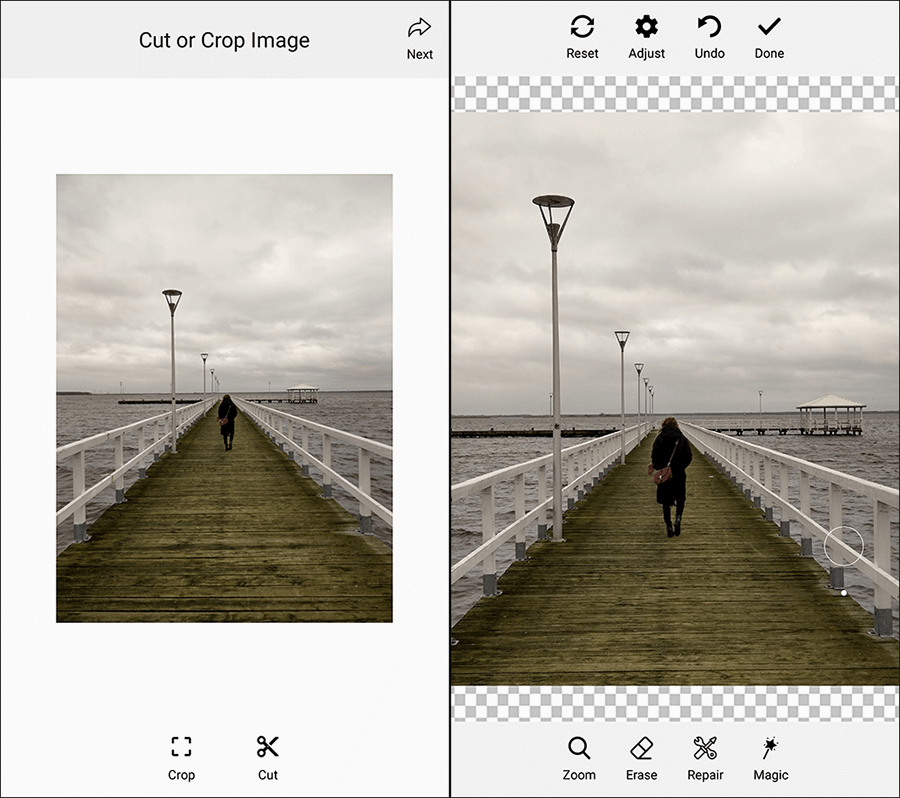 Remove Backgrounds From Photos on Android Using Ultimate Background Eraser.
Ultimate Background Eraser is another app that will allow you to remove the background from images straight from your Android device. When you first launch the app it will offer to run you through a tutorial, which I recommend you follow as it shows you how to use all of the tools required to remove backgrounds from images. Just like Background Remover, Ultimate Background Eraser does include ads but they are far less noticeable and easy enough to avoid.
After you have followed the tutorial you should be well on your way removing backgrounds from images on Android. The best part about Ultimate Background Eraser is the ability to smooth edges after you have removed the background from them. This helps tidy up any rough edges your cut out may have.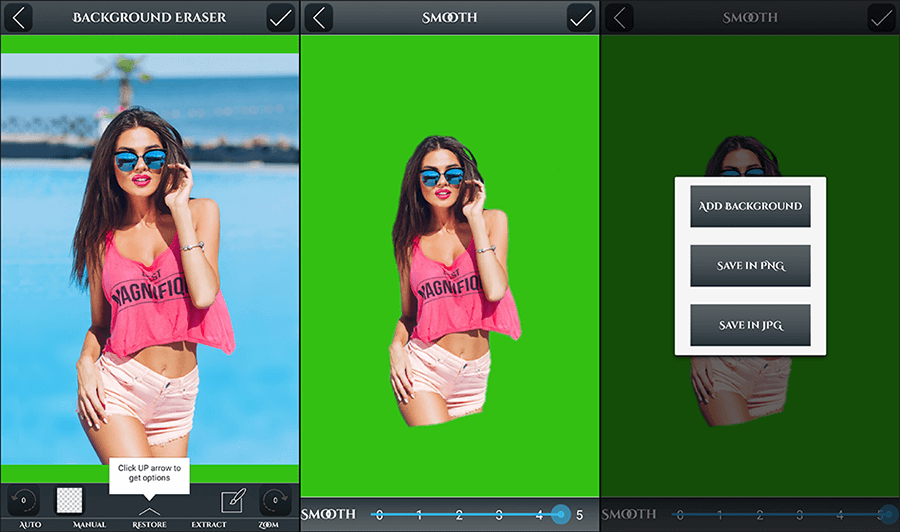 Remove Backgrounds From Images on Android Using Background Eraser.  
Of all the apps on Android that allow you to remove backgrounds from images, Background Eraser is by far the best. It's also the most popular and most proven. It also has the least amount of annoying ads and has an easy to use user interface (UI). Its layout is very similar to both of the tools above but manages to refine them into a better, more usable experience.
The magic and auto tools also find edges far better than most other Android apps that remove backgrounds. That being said, hair is still a troublesome edge/area to work with, though that's a difficult thing to deal with even in Photoshop. As with Ultimate Background Eraser, the edge smoothing feature at the final stage of editing and saving makes a big difference to your cut outs. So don't be too worried about slightly rough looking work prior to this stage.