Learn how to stop Cortana accessing your email, calendar, and contacts on Windows 10. A new set of features that will become available on Windows 10 version 1903 when Cortana has been separated from Windows Search in the next feature update.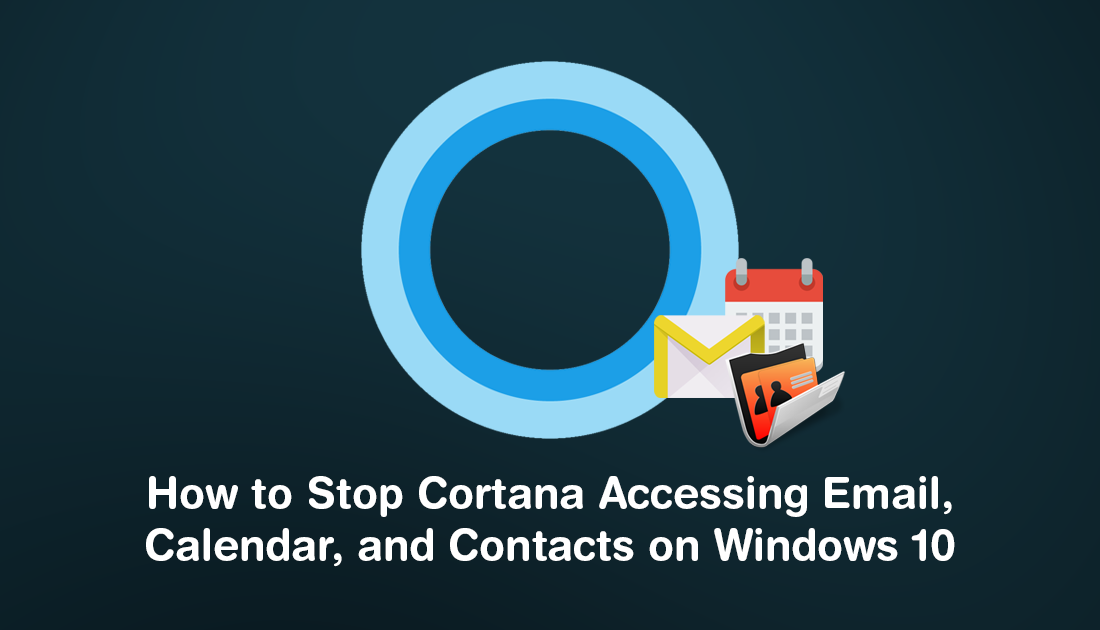 How to Disable Downloads in Google Chrome. (Block Downloading Using Chrome)
At the beginning of every year around March/April, Microsoft launches their spring feature update for all versions of Windows 10. The update features a ton of operating system tweaks, new features, bug fixes, and of course security patches. This release of Windows 10 (version 1903) will finally see Cortana and Windows Search separated, drastically changing a core part of the operating system.
Whether you agree with the change or not, it will now be possible to manage Cortana's settings from a separate menu within the Settings app. Giving you far more control over the way Cortana interacts with you, your system, and your data. Although there still won't be a way to officially disable Cortana completely, there are far more configurable option, than previous versions of Windows.
Related: How to Download Discord Channel and Direct Message (DM) History.
How Do You Stop Cortana Accessing Email, Calendar, and Contacts on Windows 10?
Thankfully Microsoft has decided to make the way we control Cortana super easy. To begin, open Settings, then find and click on Cortana. (if you don't see Cortana on the list, you don't have the correct version of Windows yet. Version 1903 or newer is required)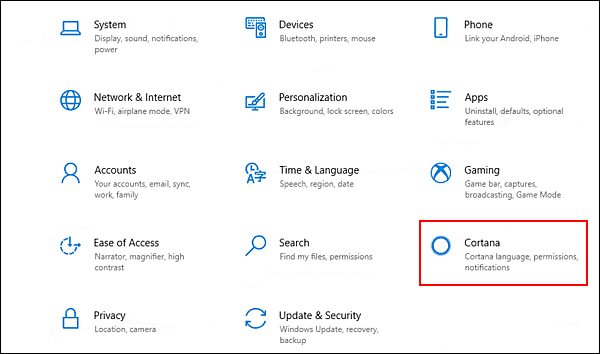 Next click Permissions in the left-hand pane.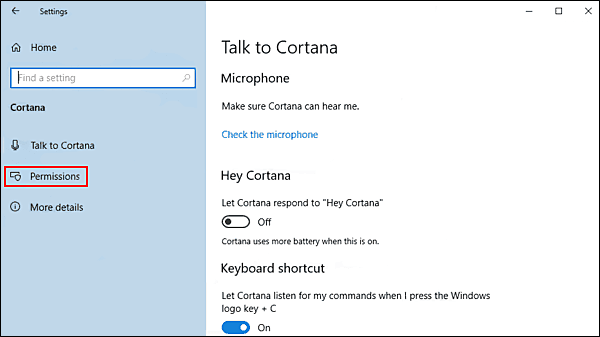 Then click Manage the information Cortana can access from this device.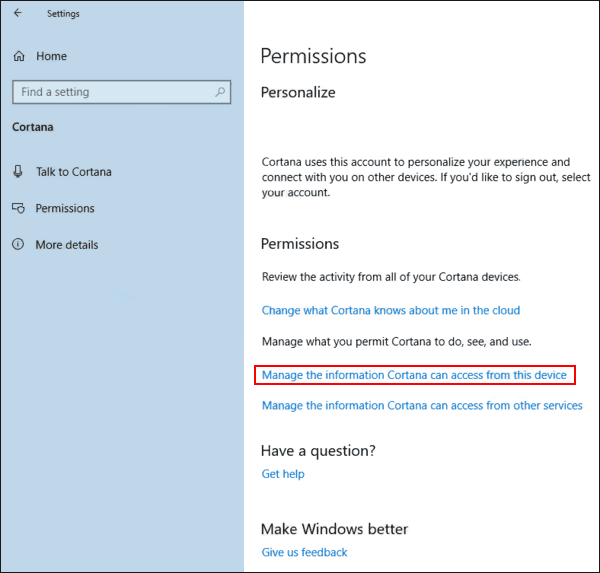 On this page flip the toggle under Contacts, email, calendar, & communication history to Off.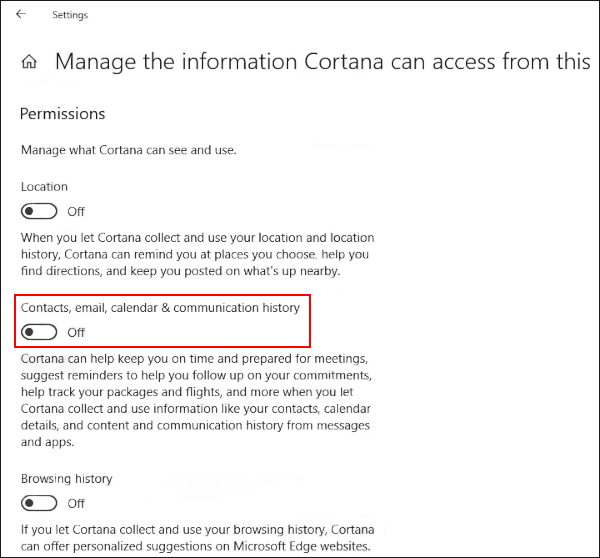 From now, Cortana won't be able to view or collect and use your data from your email, contacts or calendar. Which will stop all personalized suggestions. If you have had the feature enabled for a considerable amount of time, you may wish to delete all of the previously collected data. If so, make sure you check out the following articles and read through the rest of the options within the Cortana settings area.
How to View and Delete Your Windows 10 Activity History. (Browsing History, Search History, Location History, Voice Activity, Cortana's Notebook & Health Activity)
How to Prevent Cortana Accessing Your Browser History on Windows 10.
How to Delete Your Microsoft Windows 10 Telemetry Data.
Although it is still too early to speculate about, the separation of Cortana from Windows Search, it may bring with it the ability to disable Cortana permanently. A long sort after option that was originally available on the first few releases of Windows 10. If you get stuck with anything in this guide, feel free to ask in the comment section and we'll see how we can help.