If you are looking for a way to minimalise your Firefox interface a little bit more, this guide will show you how to remove the new and mostly pointless What's New Gift Box icon that has recently appeared on Firefox. If you are a fan of clean interfaces, this is a useless icon has to go.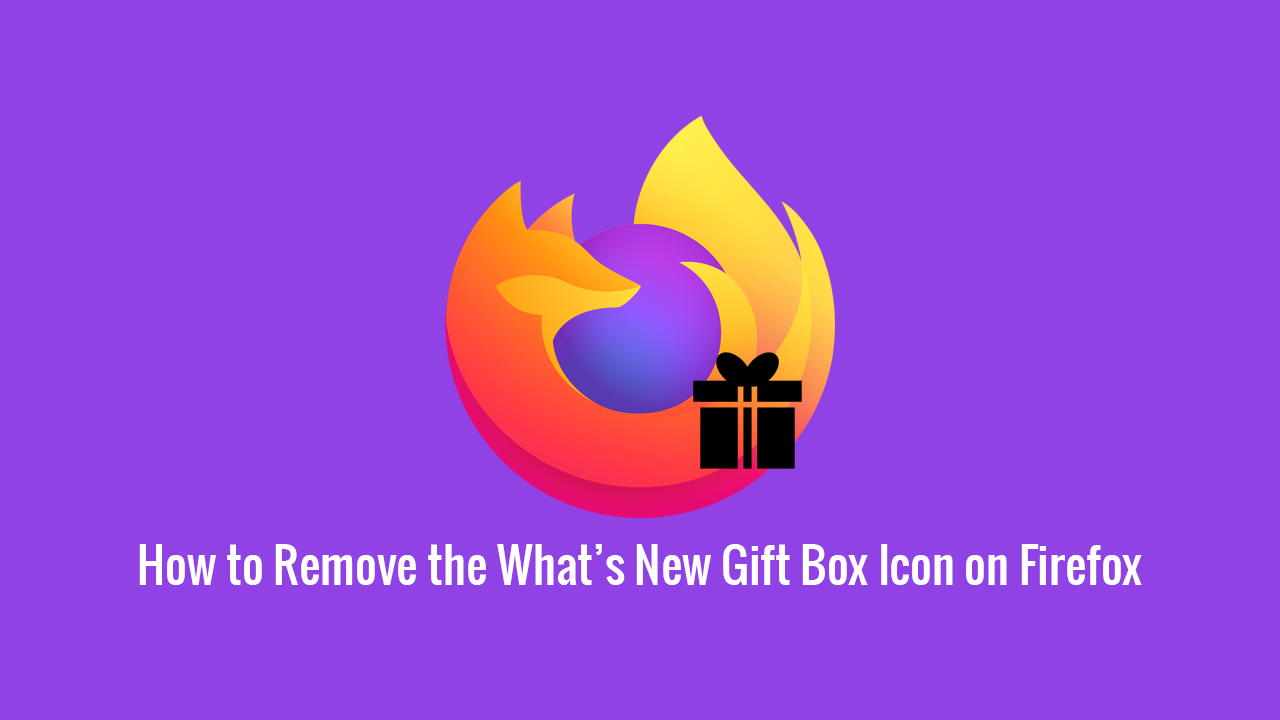 How to Enable Dark Mode For All Websites on Microsoft Edge Chromium.
Although Firefox isn't the worlds most popular web browser, it does sport an impressive history of defending user privacy and security. And unlike Google Chrome, Firefox hasn't been built from the ground up to harvest specific data for advertising purposes (among others). In line with this strategy, the latest update for Firefox has seen a new icon added to the browsers interface called "What's New" which shows all of the important new features added to the browser whenever it is updated.
Unfortunately, for a lot of people who like to keep their browser interface super clean, this new icon may present itself as a foreign and unwelcome object. Thankfully though, in traditional Firefox fashion, it is possible to remove the little gift box icon and restore your Firefox Interface to its clean clutter-free state. So follow along as we guide you through the process.
Related: How to Get Dark Mode For WhatsApp on Windows 10. (WhatsApp Dark Mode Windows Client)
How Do You Remove Gift Box Icon From Firefox Interface? What's New Gift Box Icon.
As mentioned above, Firefox 70, now shows a new icon in the toolbar and the main menu called "What's new". This little tool contains a brief overview of the major changes included in the current release of Firefox but can be removed by doing the following. First, open Firefox into the main window, then type about:config into the address bar and press Enter.
Once you have done this, accept the warranty warning (nothing major) then proceed to type or copy and paste the following into the search box.
browser.messaging-system.whatsNewPanel.enabled

When the entry appears, double click on it to change its Value from True (on) to False (off). After making the change simply Restart Firefox and the icon will be removed. With the icon gone, you can still access the information from the Firefox menu, to do so simply click the hamburger icon, then scroll down to What's New near the bottom and expand the list. If at any stage you wish to undo the change and restore the What's New icon to the browsers interface, simple return to the exact same location in about:config and change the value from False (off) back to True (on), then Restart Firefox. 

On a Side Note… 
If this is the first time that you've really had a look at Firefox's deeper settings, you'll probably also want to take a look at the following guide which will show you how to customise the browser's content blocking settings. This knowledge will also come in handy if you ever encounter issues with websites failing to load or loading broken. For example, missing image, text, formatting etc. 
How to Turn Off or Change Content Blocking For Specific Websites on Firefox Version 69 and Newer.