If you are looking for a way to customise the size of the web version of Gmails sidebar. This article will show you how to quickly and easily customise Gmails sidebar. A feature of Gmail that isn't customisable by default.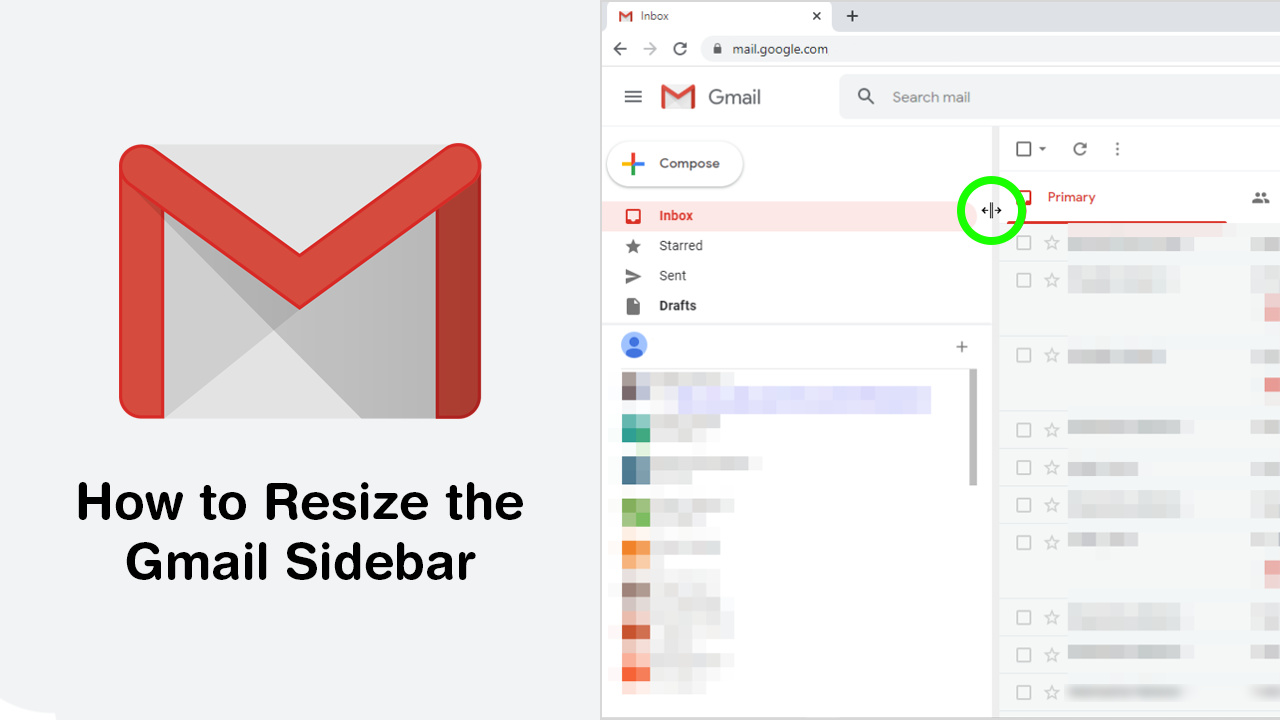 How to Fix Windows 10 Update Error '0x800f0831 There were problems installing some updates, but we'll try again later'
Gmail is pretty much the most used email client in the world, with millions of users utilising the free service for both there personal and business requirements. Apart from being free, Gmail is also super easy to use, have a ton of features and allows email to be accessed from a huge assortment of devices. 
Unfortunately, there are some aspects of Gmail that aren't customisable by default, on both the web version and the app versions. In a lot of instances however, there are extensions and tools available that add or change Gmail functionality, allowing a more intimate experience with Gmail to occur. Which brings us to today's guide, making the sidebar on Gmail resizable. 
Related: How to Remove Things From the Continue Watching List on Netflix? Clear the Netflix Continue Watching List.
How Do You Resize the Gmail Sidebar? Resize the Sidebar of the Gmail (Web) Toolbar.
As we hinted at above, gaining the ability to resize the sidebar in Gmail is going to require an extension. Which thankfully comes from a very reliable source called CloudHQ. If you haven't heard of them before, they have quite a lot of content available for Gmail that aims to improve the way Gmail works as a personal or business tool. 
To begin, you'll need to head on over to the Chrome Web Store and search Resize Gmail Sidebar. Alternatively, you can find it by clicking the link here.Once you are on the correct page, simply add the extension to Google Chrome (or any other Chromium-based web browser you may be using)When the extension has been installed Restart your browser for good measure, then head on over to the Gmail website to test it out.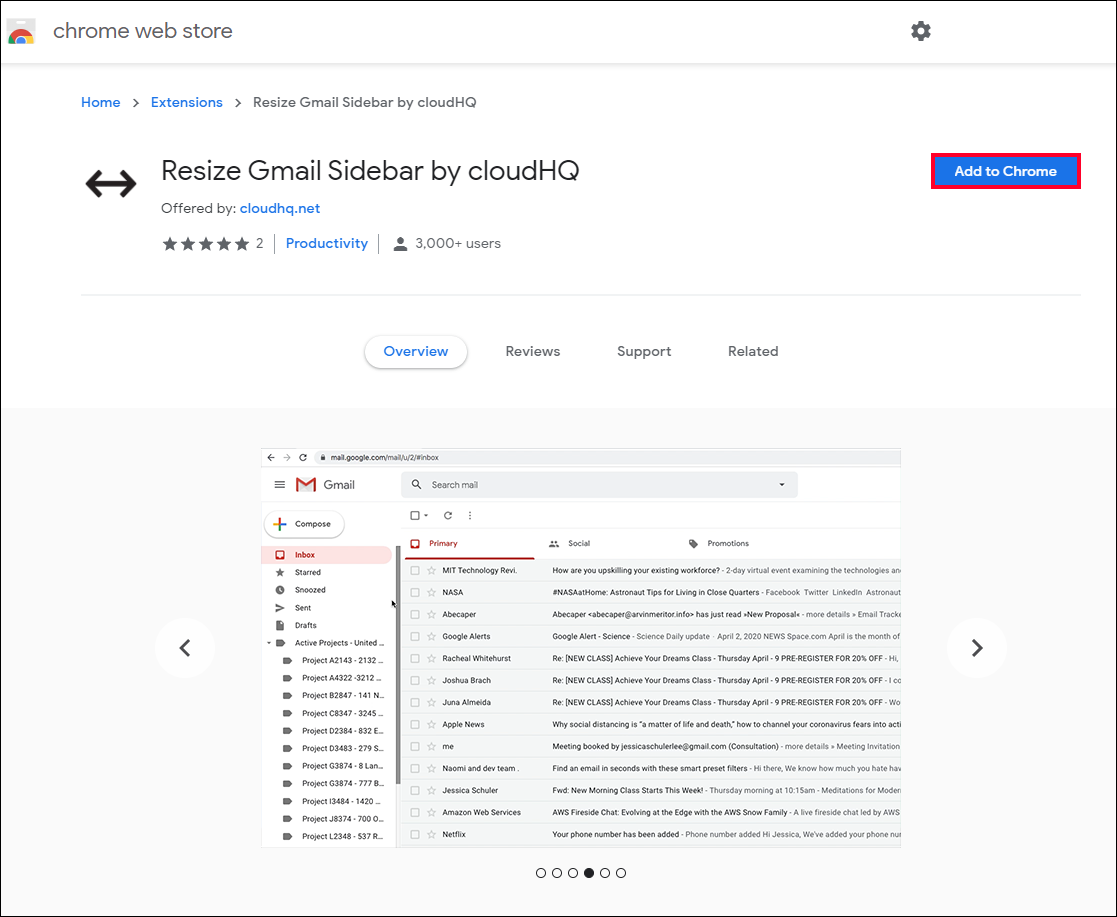 From Now on Whenever you are on the Gmail website, you'll be able to drag the left-hand sidebar from left to right as you please, with fully customisable sizing. The Resize Gmail Sidebar extension will also remember the last position the sidebar was in, so you won't have to manually adjust it each and every visit. 
If at any stage you wish to restore the Gmail Sidebar to it's default size and remove the ability to change it, simply uninstall the extension, restart your browser and everything will revert to default settings. 
On a Side Note…
If you are also keen to try some brand new Chrome features, make sure you check out the following article which will guide you through the process of enabling Tab Groups. A brand new feature of Chrome that isn't enabled by default but allows you to better manage Chrome tabs you have open.