If you are looking for an easier way than you are currently using to capture screenshots from websites in full. This article will show you how you can use a websites URL (address) to capture the entire website as an image screenshot.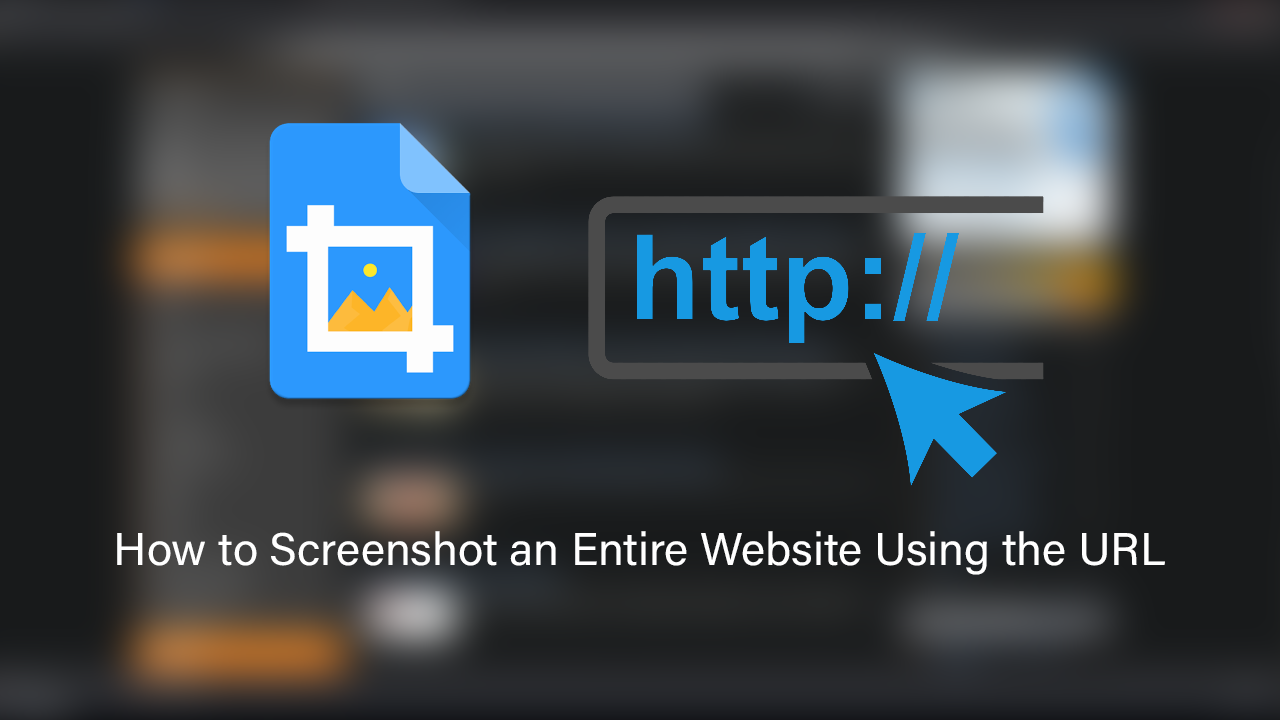 How to Take Scrolling Screenshots in Any App on Any Android Device.
Capturing screenshots on mobile devices is as quick and easy as pressing a couple of buttons on your device. When browsing from a PC, however, there are dozens of different ways you can capture screenshots. From the 'Print Screen' key, right through to browsers, and extensions. 
What a lot of people aren't aware of though, is that it is also possible to capture an entire website as an image (screenshot) by simply utilising the website's URL. Sadly the process isn't as simple as right-clicking and selecting 'Save Website as Screenshot' (it should be). Instead, you can use an online tool called Website Screenshot Generator by tucktools. The process is entirely app, extension and program free and can be utilised on any device that allows you to access a website. 
Related: How to Screenshot a Full Webpage. (not just the part you're on)
How Do You Screenshot an Entire Website Using the URL? Screenshot Websites in Full Using the Website Address.
Although the rest of this process doesn't really need any explaining, we'll go through it from start to finish anyway. To begin, head on over to the 'Website Screenshot Generator' site and paste the website you wish to screenshot entirely into the textbox, finally click Search and the website will be copied and saved as a PNG image file. Sadly you won't be able to save the file in any other format, though that can easily be fixed using just about any image editor available on the market today. 
I have noticed (on a couple of occasions) this tool does seem to cut the edges off pages. For example, some sidebars and tools may be removed from the final screenshot, as are ads and other content of little import. If you need to have this data present in a screenshot, this tool probably won't work well for you. If you're simply chasing a decent full website capture tool that keeps things straight to the point and efficient, this is definitely an option worth exploring. 
On a Side Note…
If you're also a big Windows 10 user, make sure you take the time to check out the newly designed File Explorer. More than likely it's going to take a fair bit of getting used to, but it does fit with the current material design of Windows 10 very well. It's also a work in progress, so it's best to take it with a grain of salt as it still has a lot of work to go.