If you are using Google Chrome as your main Internet browser and would like to enable Tab Search (the ability to search through open tabs). This article will show you how to quickly and easily enable native Tab Search in Google Chrome without adding any extensions.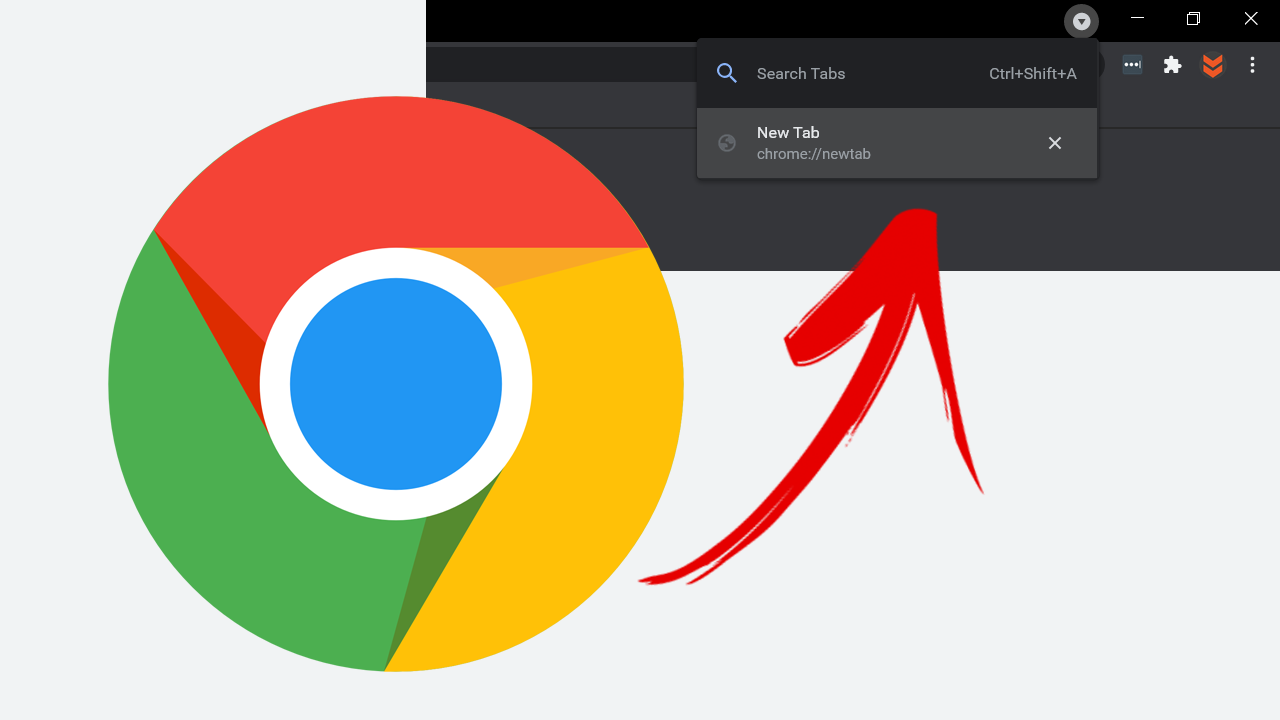 How to move games and settings from Xbox One to Xbox Series X. Transfer from Xbox One to Xbox Series X.
It seems like it would be a nightmare to find new features to add to Chrome after so many years of updates and content. The most recent feature to find its way into Chrome is called 'Tab Search' and is probably one of the most obvious features that has been missing from Chrome for a long, long, long, long time. Unless of course, you have been getting a Tab Search ability via an extension. 
If you aren't 100% familiar with Tab Search, it allows you to quickly and easily search through all your open tabs to find the one you specifically require. For those of us who don't like to have a lot of tabs open, this feature probably isn't going to be a game-changing one. But for the people out there who like to have so many tabs open you can't read the tab card, this feature is going to be revolutionary. 
Related: How to make Deepfake photos and videos on Android and iOS. (Deepfake face-swapping)
Is there a search tool for Chrome to search through open tabs? Enable Tab Search in Google Chrome. 
At this stage Tab Search for Google Chrome hasn't rolled out to the stable version and is only available in Google Chrome Canary (the beta test build of Chrome). But you can still learn how to enable it and where to find it once the test and rollout has completed. So let's get started. 
Enabling Tab Search in Google Chrome. 
To begin, you'll want to make sure you have the latest version of Google Chrome.
Next open Chrome, then type chrome://flags into the address bar and press Enter.
This will take you to a new screen with a lot more options. Here use the search box at the top to search Tab Search.
Once done, a highlighted option called Enable Tab Search will appear.
Now simply use the drop-down box to the right of the entry to select Enabled, then Restart Chrome.
When you launch Chrome again you'll see a brand new icon in the top right-hand corner of the screen. This is the Tab Search icon you can use to search through Chrome tabs.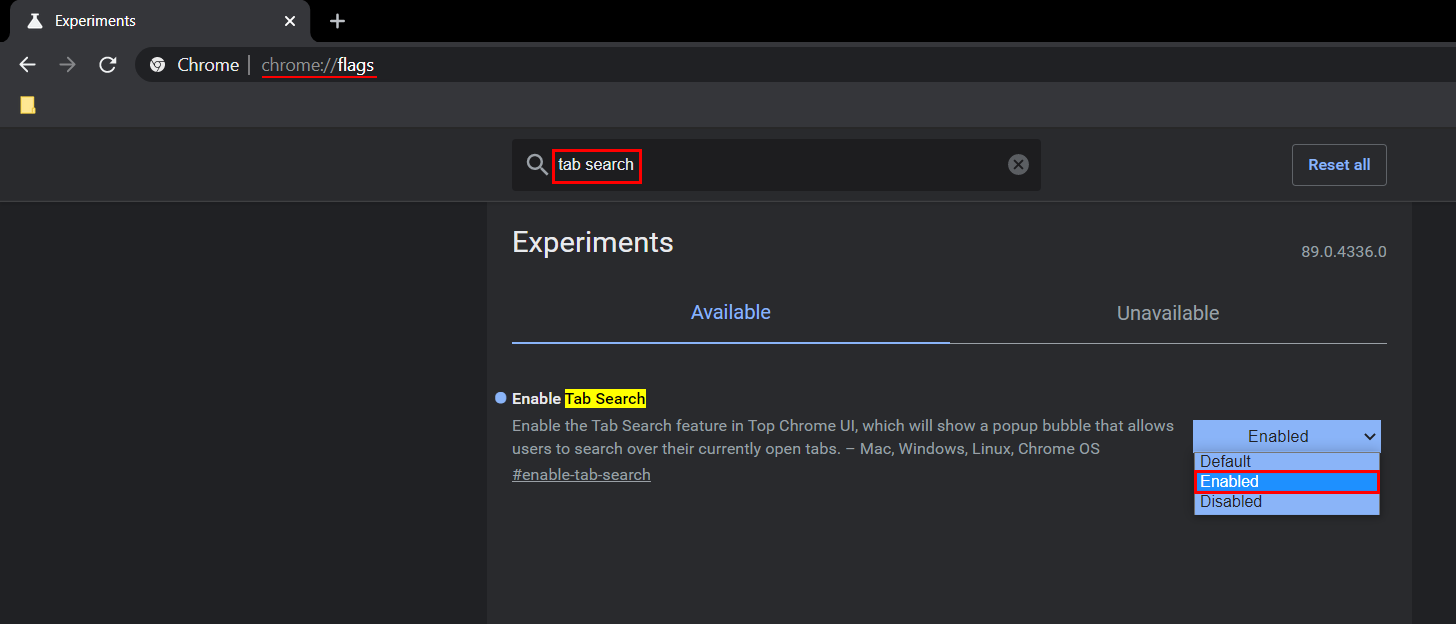 Note: It's worth noting that the steps shown in this guide will more than likely transfer over to Microsoft Edge in the near future as it is now also running on the Chromium Engine.
If you have been using an extension to get Tab Search in Google Chrome you can now uninstall the extension to free up a little extra system resources. Chrome is notorious for using system resources for the most mundane of things. 
On a side note…
Seeing as you are obviously a PC gamer, there's a good chance you're also using Discord for all your in-game communication needs. If you didn't already know Discord now has a cool new Text-to-Speech feature that allows you to communicate using voice chat if you only have the ability to type. This guide will also show you how to mute the feature if you have people in your server/channel spamming the TTS feature in Discord.