If you are using Windows 10 and would like to set a maximum volume level for a device on your computer. Headphones, speakers, etc. This article will show you how to make sure any sound devices connected to your computer can't go above a certain level of volume. You can also password protect the volume level, should you wish to make sure no one can change it.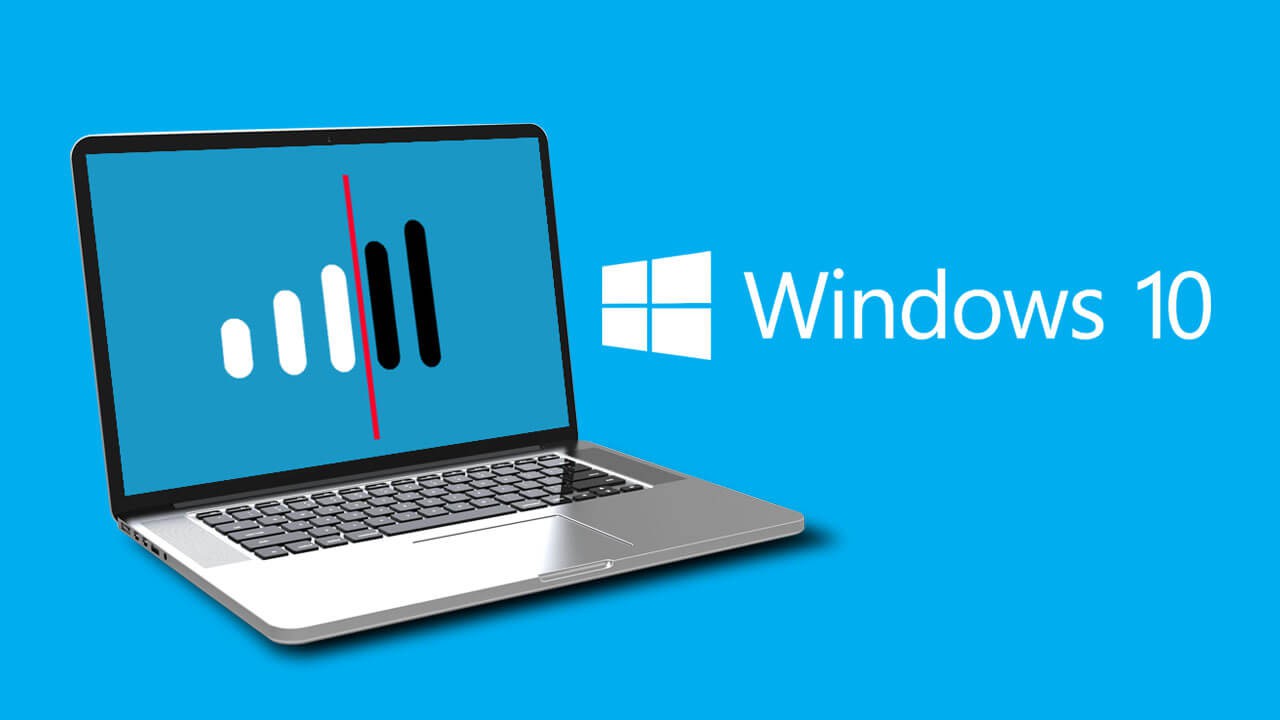 Related: How to enable or disable File Explorer Compact View mode.
By default Windows 10 tries to remember your last volume settings for each device used… But sadly, it isn't very good at it. On top of that, some modern devices like Bluetooth headphones seem to have presets they default to regardless of Windows attempts to manage them… For example, I recently purchased a set of headphones that always resets itself to 80% volume on start-up and/or reconnect. So if I have a sudden dropout and the device reconnects it jumps straight to ear destroying sound levels.
Thankfully, there is a way to force devices to adhere to a strict volume limit on Windows 10, though it does require you to use third-party software, so it may not be for everyone. From my experience, though it works very well and so far has worked with every sound device I have connected to Windows 10. And before you get worried about cost. Both options shown below are entirely free!
How do you set a maximum volume limit for sound on Windows 10?
To begin the process of setting max volume limits for devices on Windows 10, you'll need to download and install one of the following third-party tools. They both do the same thing but have slightly different interfaces, so it comes down to which one you like better. The biggest difference between the two is that Quiet on the set allows you to password lock your volume settings.
Download Sound Lock.
Quiet on the set.
Once you have installed either of the two options (but not both, don't use both!) using them is really, really easy. Simply click the taskbar icon and set your preferred maximum volume level. The most important thing to do is tick the automatically start with Windows option. If you don't tick this, you'll have to manually open it each and every time. More than likely you'll forget to do so until sound blows you away…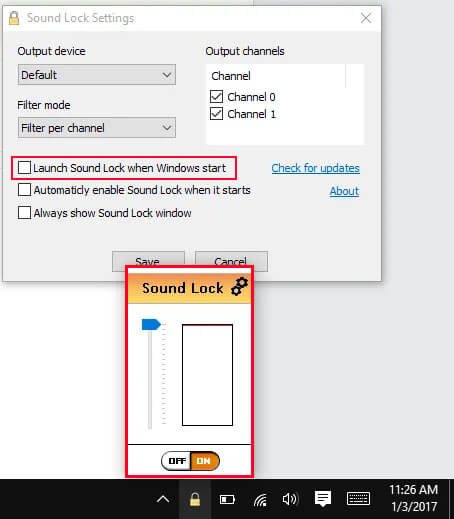 After trying both of these tools I've found that Sound Lock works the best for me. I like its simple interface and have been impressed with its ability to keep my Bluetooth headphones under deafening levels! In my case setting a max volume level of 30 on Windows 10 is absolutely perfect. While you're here I suggest checking out our guide on adding an Equaliser to Windows 10. You'd be surprised how much better you can make sound playback with a proper EQ. The best part is that once configured, nothing needs to run in the background.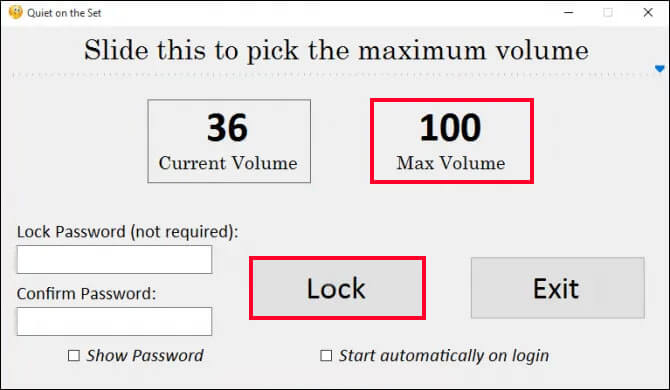 Conclusion.
Being such a simple problem it blows my mind that Microsoft hasn't added the ability to limit the maximum volume on Windows 10. It may not be the most common thought people have but it's bound to be one that comes up from time to time. Anyway as always, thanks for stopping by, we'd love to hear from you if you've managed to find different solutions for this problem.