Just about all modern devices that are connected to the Internet have the ability to block specific content, using a specific set of parental controls. Although this is a standard feature for the most part, not a lot of users know how to set it up, especially on Android. So follow along as this article guides you through the process.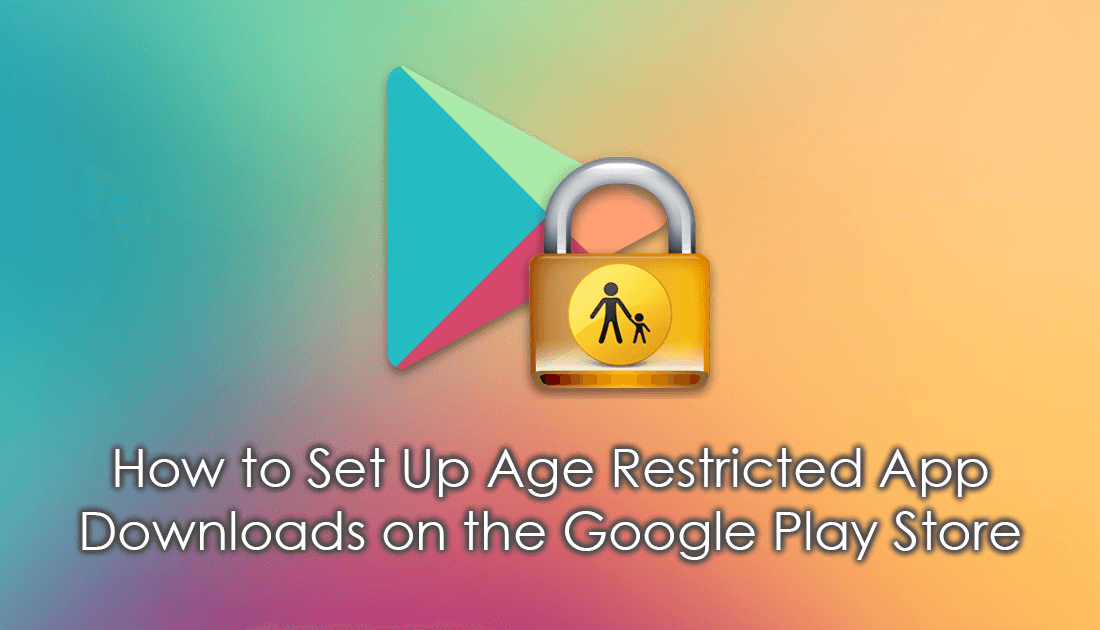 How to Make Exceptions For Files and Folders in Windows Defender.
Having the ability to hide and restrict content of your choosing is one of the most underrated features of any modern device and when coupled with the ability to block and mute content within specific apps and programs is very useful. If you have younger users, using your devices, you'll find these options extremely beneficial.   
On Android, you can use these options to block kids from downloading apps from the Google Play Store based on their ratings. The best part is you can do it all from standard Android and don't need to install third-party apps or programs. You can even use it to restrict movies, music, and magazine content acquired from Google Play.
Related: How to Make Exceptions For Programs, Apps, Folder, and Files in Windows Defender.
How to Stop Kids Downloading Apps of a Specific Rating From the Google Play Store. (Google Play Store Parental Controls)
To begin the process open the Google Play Store on your Android device and go to Settings. Here you will see an option called, Parental Controls, by default it will be set to Off, tap it once to enter the menu, then use the toggle to enable it. Once you tap the toggle you will need to enter a PIN to customize the feature.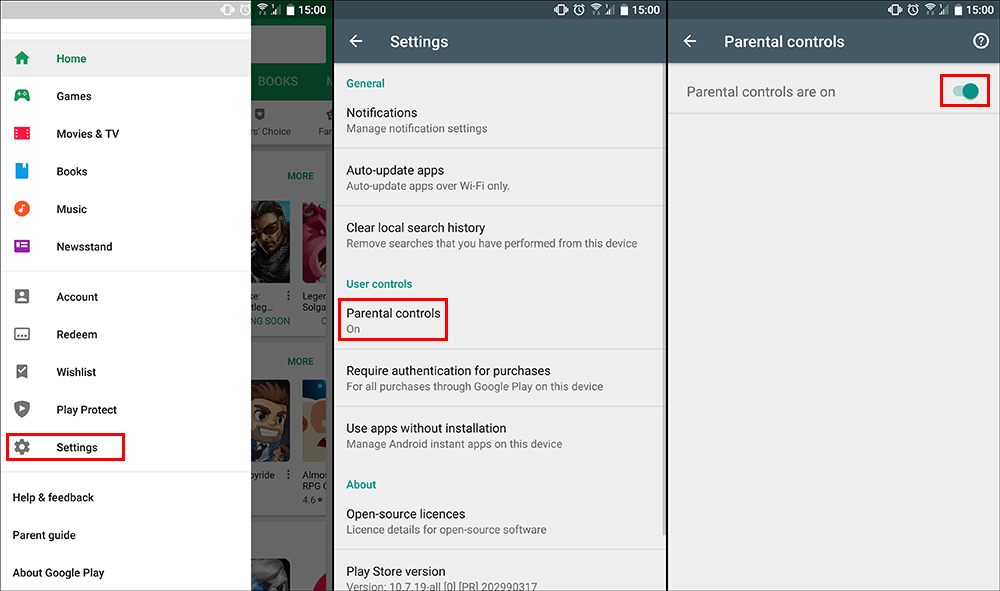 After you have created a PIN, you will be taken to a new area with a list of all the options and content you can restrict, Apps & Games, Films, TV, Magazines, Music. Within each of these headings, you will find a list of ratings, G, PG, M, MA15+, R18 and Allow All Unrated.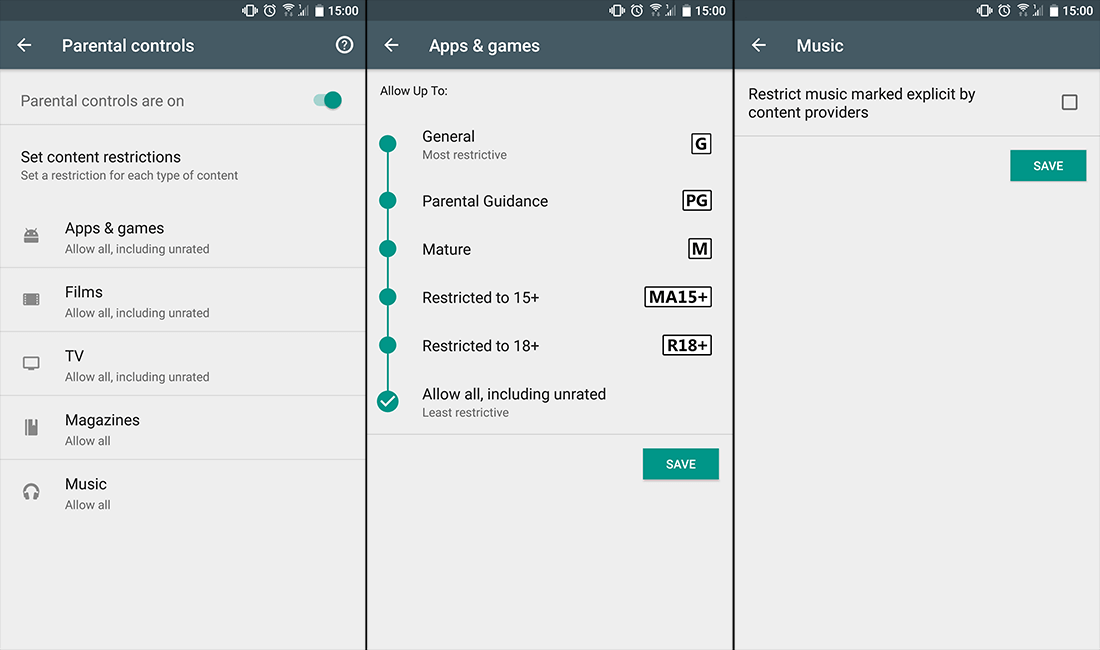 Choosing the rating you use is completely up to you, so spend some time clicking through the categories and configuring the settings you'd like to use. Just remember you will need to do them all individually as there is no single option to set everything to the same rating level.  
It should also be noted that not all content has been rated, so there is always a chance that some unwanted stuff may pass through the filter. Generally, Google is pretty quick to fix any flaws but it is something you need to be aware of. Just make sure you don't forget your pin number otherwise you will have to spend a considerable amount of time resetting it.
Related: While you are in the process of setting up parental controls, make sure you check the following guides which show you how to block specific web content on Android devices.
How to Block Access to Specific Websites On Android Devices.
How to Block Specific Websites From Microsoft Edge Android.