Virtual private networks (VPN's) have a lot of handy uses, one of the most helpful is protecting your privacy online and helping you stay much more anonymous, they can even mask your location. Setting up a VPN will ensure that your browser traffic and download habits are encrypted end to end.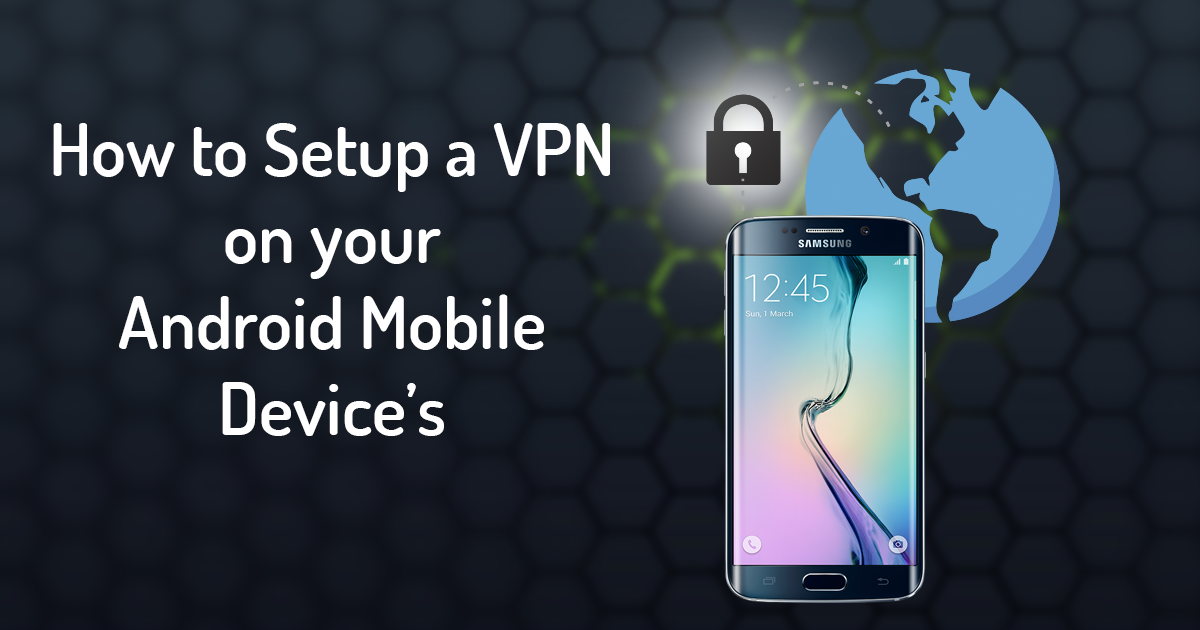 How to customize and personalize the look and feel of Firefox, and web pages.
Using a VPN on Android has many uses besides just encrypting your browsing and download data, it can give you the option to download apps that are not yet available in your country (the way some people were jumping onto the Australian Pokemon Go servers on its release) or just connect to a company network when you are unable to get into the office. There are many options available on the VPN market so choosing one might be a little frustrating, especially trying to decide between paid and free versions.
The best place to start is by reading through a few online reviews that rate VPNs on their quality of service, speeds and how they encrypt the data that is passing through their servers and networks. VPNs with no censorship, no logs, and no surveillance are you're best bet for anonymity.
Using a Standalone VPN App for Android (the quickest and simplest method)
One of the better rated free VPN for Android is "SurfEasy" available for download from the Play Store or via their website. Once you have downloaded the app you will need to make an account this can also be done inside the app or via the website.  Once you have an account just sign into it on your mobile device. SurfEasy will automatically connect you to a server. When you are connected to a VPN your android device will display a padlock icon at the top in your notification bar.  
To change the region in which you are connecting to, select the 3 lines in the top left-hand corner of the App and go to change region. Here you will be able to connect to quite a large range of locations, ranging from Australia to America with a large range of European and Asian countries in between.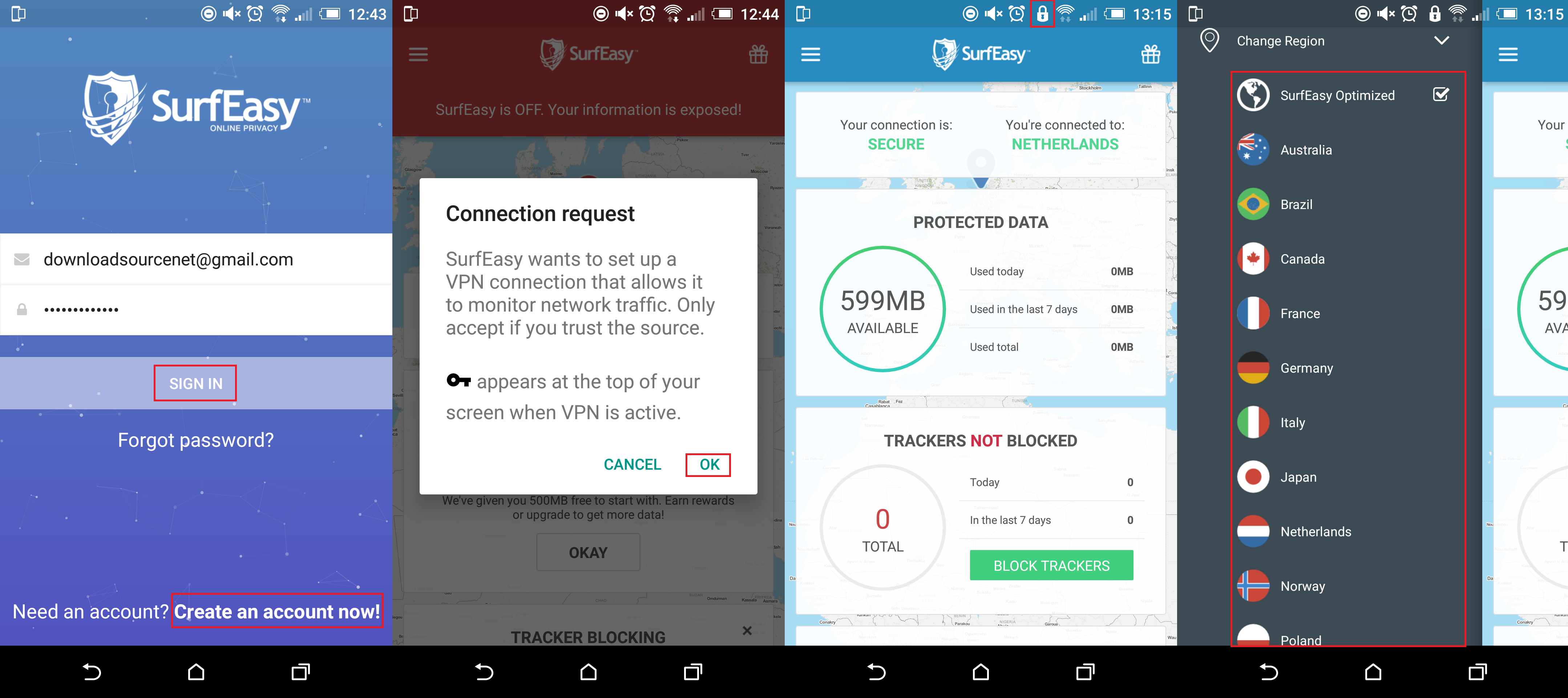 Using Android's integrated VPN support
Android also has integrated support for PPTP and L2TP VPNs. You can connect to these types of VPNs without the need for an App, just the settings provided to you by your VPN. To connect to a PPTP or L2TP, open "Settings" on your device and tap "More" under "Wireless & networks". Find the add VPN button on your phone, this will be different depending on the make and model of your phone. Once you have the Window open, you will need to add the details provided to you by your VPN.

The newer versions of android also include the option for an always-on VPN. Enabling this option will never allow data to be sent in either direction unless the VPN is active. This can be useful if you are using public Wi-Fi and want to ensure your VPN is always used.
In order to do this, you must first connect to a VPN and save your account information. You will then find the option under the menu button. Depending on your phone brand and make once again, might mean you have to add the Always-on VPN as a new connection.  In order to setup this option, you will need some more information from your provider if they support this function.