If you are looking for a new and unique way to share links and URLs with friends, family and/or colleagues. This article will introduce you to Google Chrome's brand new method which uses QR codes instead of text. Sharing links via QR code isn't the most popular method currently available, however, it is gaining a lot of traction of late.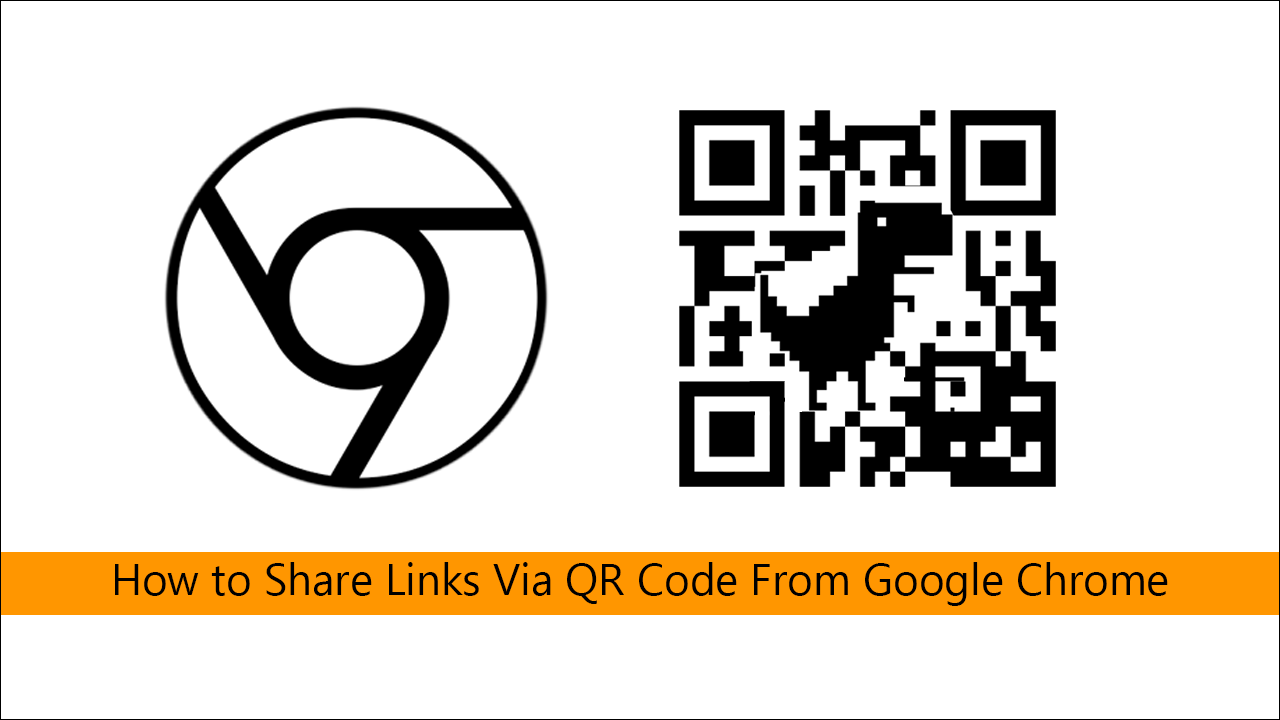 How to Stop Autoplay Previews on Mouse Over on Netflix. (Disable Netflix Autoplay Previews)
Although Google Chrome's popularity has fallen a little over the last 12 months because of its high resource usage, it's still the worlds most popular and widely used Internet browser. It seems that most users are willing to take a little bit of a performance hit for the sake of compatibility, familiarity, and of course features.
For the most part, Chrome's most alluring features are those added to the browser by way of extensions and prove to be Chromes most adored feature. So much so that all Chromium-based browsers (Opera, Microsoft Edge, etc) have made sure all Chrome extensions work on their products. 
As Google continues to add content and features to Google Chrome, without much fanfare, you'll probably be surprised to find out that it's now possible to share URLs (links) using QR codes, rather than standard links. Of course, standard links are still the norm, but QR codes are starting to prove to be a popular way to share content. 
Related: How to Make Files and Folders Undeletable on Windows 10. (Prevent Files From Being Deleted on Windows 10)
How Do You Share links and Pages (URLs) Via QR Code?
To start sharing links via QR codes on Google Chrome you'll need to make sure you are using the latest version of Google Chrome Canary (Google Chrome's beta build). Once you have downloaded and installed the latest Canary build sharing links via QR codes is really easy, but still needs to be enabled in flags (Advanced Options). It's also important to note that at this stage the browser isn't actually generating codes… But the process is set up and ready to use. 
To enabled QR Code link sharing in Chrome, open the browser, then type chrome:flags into the address bar and press Enter. Once you have done this, use the search box to search Enable Sharing, then change the drop-down option next to Enable sharing page via QR Code to Enabled. Now Restart Chrome or use the Relaunch option that appears at the bottom of the page.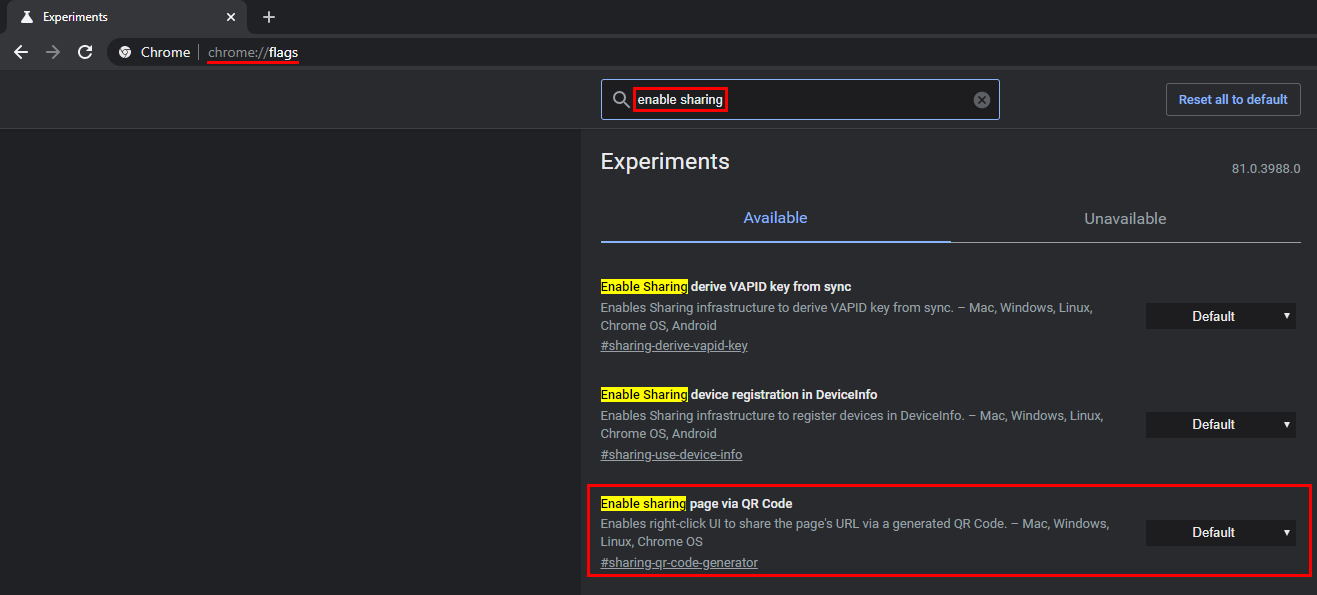 Now that QR code page sharing has been enabled in Advanced Options, you can use it by right-clicking anywhere on a website and selecting Generate QR code for this page. Once done, a QR code will appear which you can download and send wherever you please.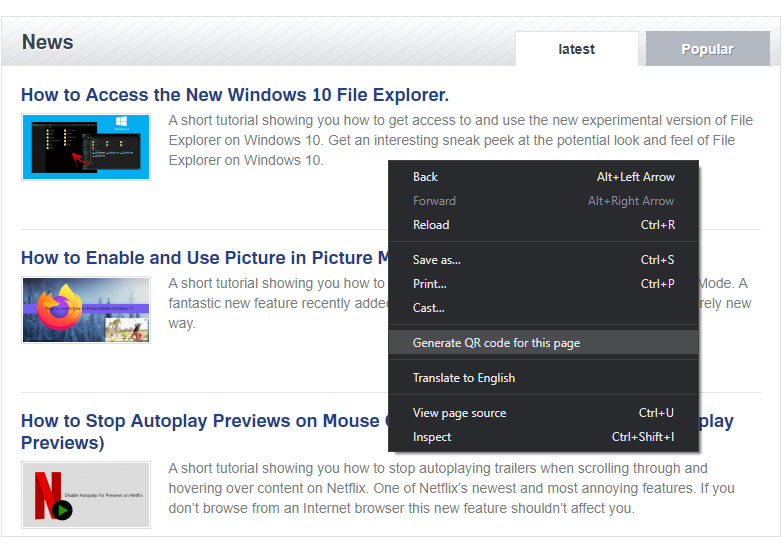 On a Side Note…
If you also happen to use WhatsApp on Windows 10 make sure you check out the following article which will guide you through the process of enabling multiple account usage. 'Aka' dual WhatsApp instances. This will let you use several different WhatsApp accounts at the same time, without having to sign in and out to switch. 
How to Use More Than One WhatsApp Account At the Same Time on Windows 10, MacOS, and Linux.