If you often find yourself getting lost, with your friends having to come rescue you, you will love WhatsApps location sharing feature. Using this feature you will no longer have to painfully describe your current location to your friends. "I'm under the tall tree next to the green sign"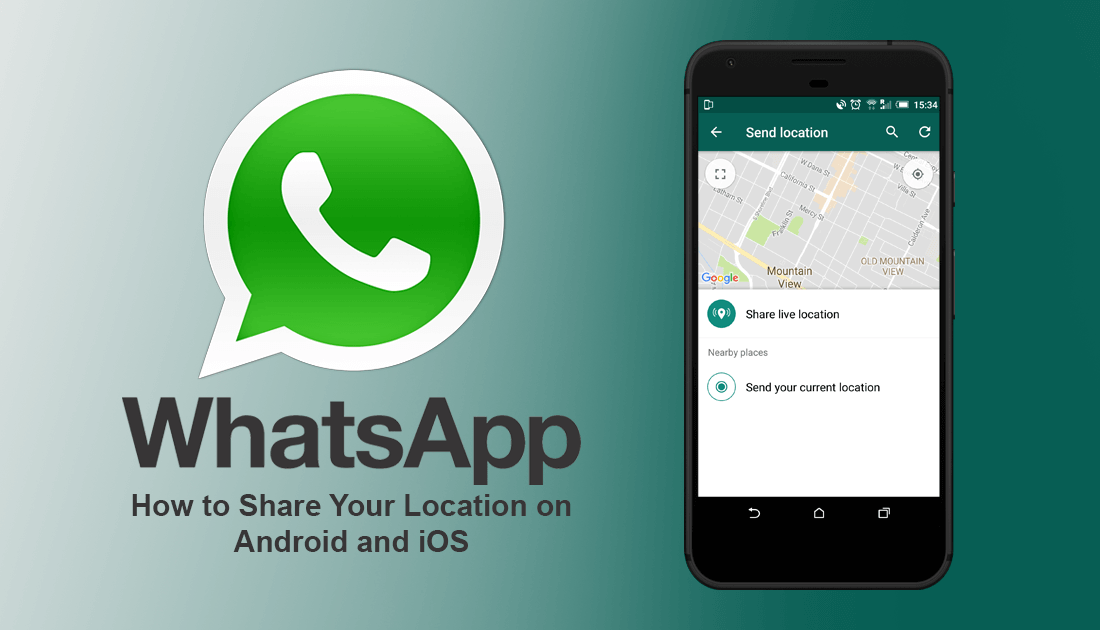 How to Quickly Delete All Your Tweets in One Go.
Location sharing isn't anything new with a good portion of today's most popular apps including Facebook Messenger, iMessage and Google Maps allowing you to quickly and easily share your current position. The ability to quickly share your location can be an invaluable resource if you are in trouble or lost in a place you are unfamiliar with.
Unfortunately, location sharing does come with dangers, so make sure you are only sharing your location with people you trust and not strangers. If you have children or teenagers using WhatsApp, you should also make sure they are aware of the possible dangers of location sharing.
How to Share Your Current Location on WhatsApp.
iOS users to share your location in WhatsApp you will need to do the following. First, open a conversation either a group or an individual, then tap the + icon and select Location.
Android users to share your location in WhatsApp you will need to do the following. Open a conversation with a group or an individual, then tap the Attachments Paperclip in the chat box. Now simply select Location and continue with the below steps.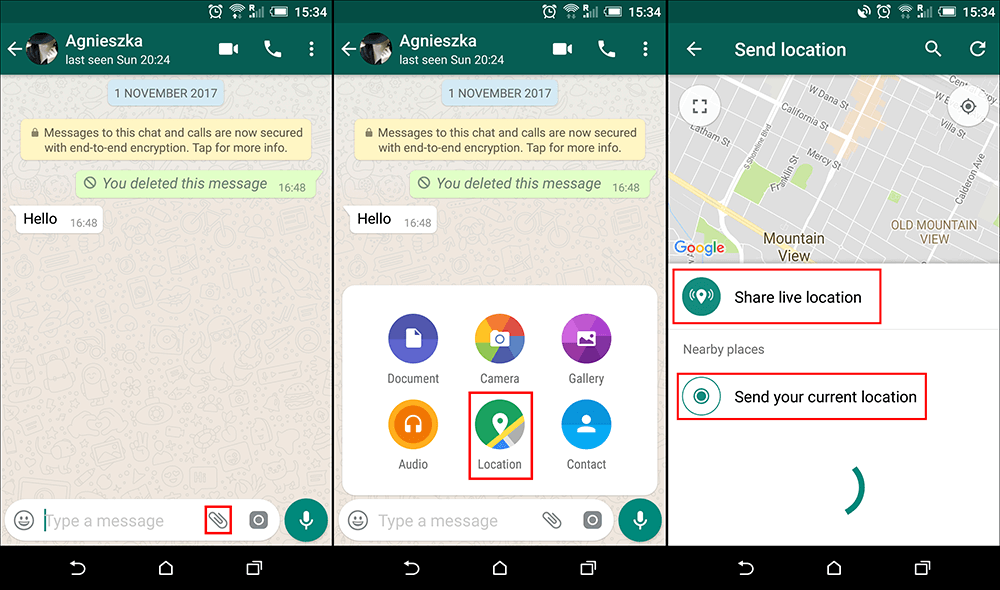 If you don't have Location settings enabled on your phone, WhatsApp will take you directly to your phone's location settings page where you can enable them. If you want can also choose the option to turn on location settings only whilst using the App or all the time. (depending on your phone and Android version)
Note: If for some reason your phone doesn't take you to the location settings screen, you can find it by going to Settings > Location. Once here simply enable location services.
When you have location services enabled, tap Send Your Current Location, this will send a marker for your current location. If you would like to enable constant location updates, tap Share Live Location. For this option to work you will need to allow WhatsApp to access your location at all times when prompted. As soon as you choose either of these two options, your intended contact/contacts will be sent an interactive map which can be opened in WhatsApp or opened using either Apple Maps or Google Maps.
Don't forget that when you are finished sharing your Live location in WhatsApp, you should disable it, otherwise whoever you are sharing with will be able to constantly check your current location. Of course, if you are a parent, this sort of feature could prove invaluable, especially if your kid is prone to telling fibs.