If you have been trying to get rid of Cortana on Windows 10 for years and continue to fail in doing so permanently. This article will show you how to take advantage of the latest Windows 10 update that finally allows for some extra Cortana control. It's now possible to disable Cortana's auto-start ability on Windows 10.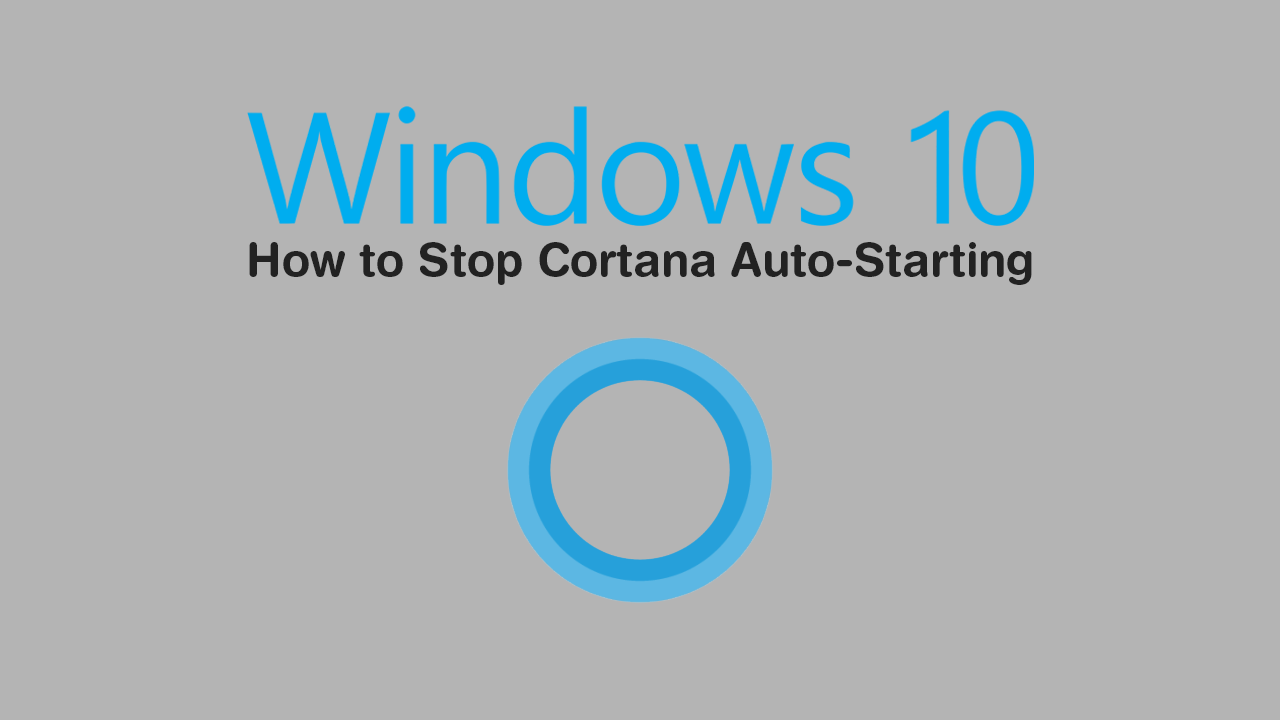 How to Copy Facebook Photos & Videos to Google Photos. Backup Facebook Photos & Videos to Google Photos.
For the last few years, Microsoft has been releasing two major Windows 10 updates per year, bringing much-needed feature upgrades and content to the operating system. As well as features and tweaks, Microsoft has also been working hard to improve the overall stability and resource usage of Windows 10. 
For a long, long time one of the operating systems biggest resource drains has been Cortana, Windows 10's virtual assistant. Recently, however, Microsoft has shifted Cortana (mostly) from a core Windows feature that could not be disabled entirely, to a regular store app. That said, Cortana will still be installed on your system by default (as an app) so you'll need to manually disable her.  
Related: How to Change the Email Account Linked to Your Epic Games Account.
How Do You Disable Cortana Auto-Starting on Windows 10?
To begin, you're going to want to make sure you have the latest version of Windows 10 installed on your computer. Though if you have manually installed the Cortana app, you won't need to worry about this. Next open Settings go to Apps, then choose Startup. Here you will see a Toggle that can be flipped from Blue (on) to Grey (off).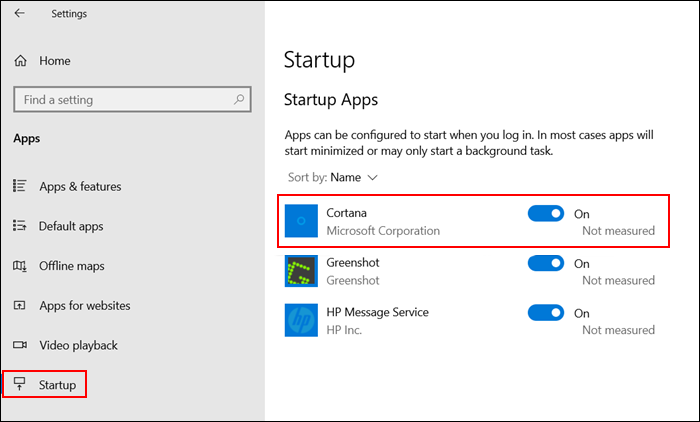 Alternatively, you can also disable Cortana's auto-start ability from the Windows 10 Task Manager. To use this method press Ctrl+Alt+Delete on your keyboard, then change to the Startup tab, right-click Cortana, and select Disable. Once done Cortana will stop automatically starting on your computer at boot.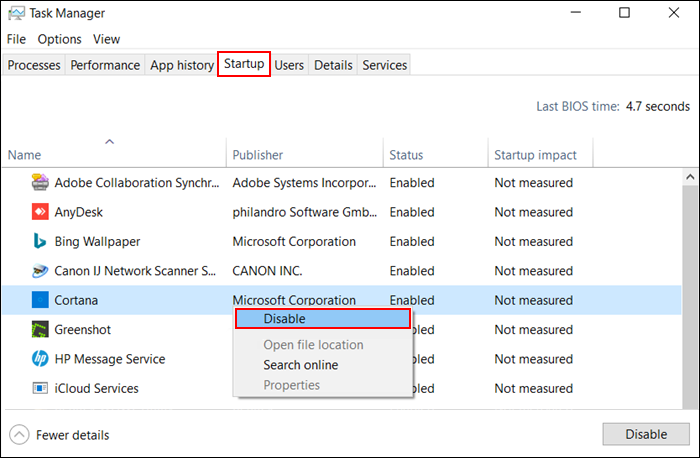 Personally, as someone who absolutely hates Cortana, I would just remove her entirely from the system. If you aren't sure how to do this, simply right-click the entry in the Start Menu and select Uninstall. Alternatively, you can also remove the Cortana App from the Windows 10 Control Panel as you would any other software installed on your system. 
Hopefully, Microsoft continues to separate Cortana from Windows 10 and Windows 10 search, reducing wasted system resource allocation. Although Cortana was designed with the best intentions and use cases, shes has fallen very far from the original mark and become an iconic failure when compared with Apples Siri and Amazons Alexa. 
On a Side Note…
If you're also a big Windows 10 user, make sure you take the time to check out the newly designed File Explorer. More than likely it's going to take a fair bit of getting used to, but it does fit with the current material design of Windows 10 very well. It's also a work in progress, so it's best to take it with a grain of salt as it still has a lot of work to go.