If you use WhatsApp on an Android device you've more than likely noticed that images and videos from conversations within the app automatically save to your phone's gallery. If you would prefer they didn't from this point onwards, this article will show you how to make the change.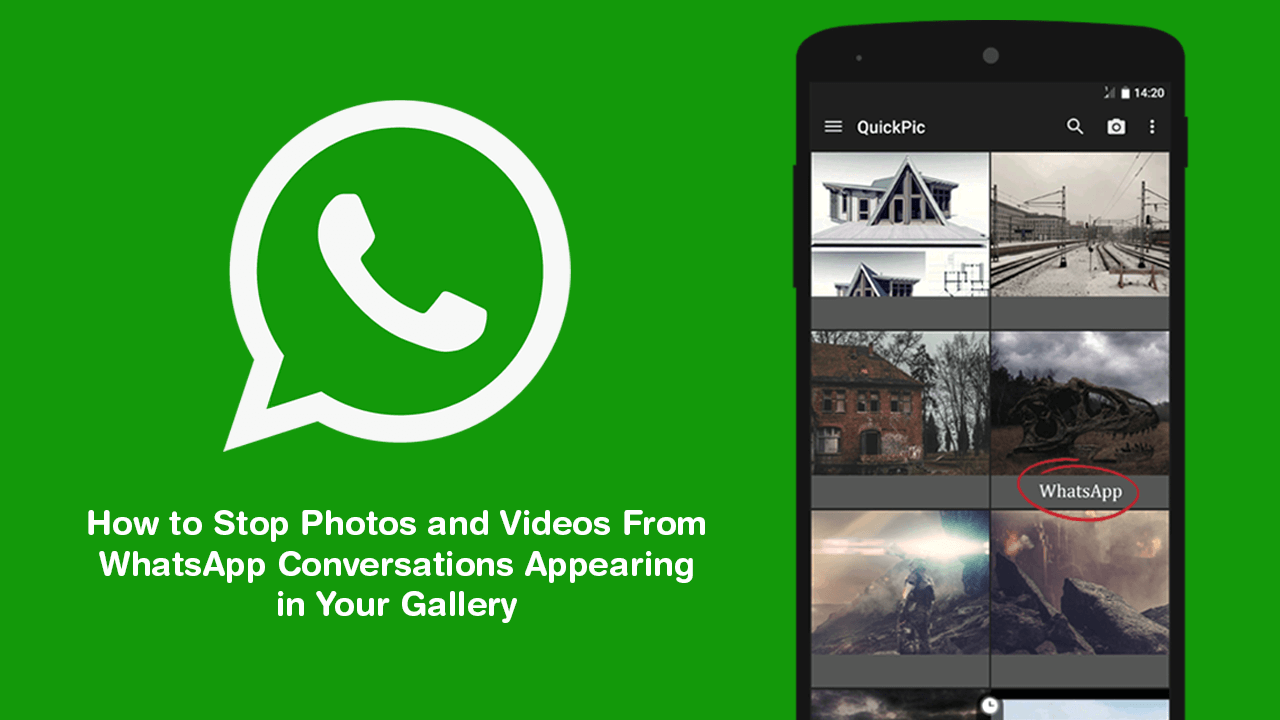 How to Fix: 'Windows cannot load the Device Driver for this hardware, Code 38'
WhatsApp has been around for a long, long time and still remains the world's most used messaging app. It's lightweight, free, works on just about any modern device and is super easy to use. Making it ideal for older less tech experienced users.
Just like most other messaging apps that WhatsApp competes with, WhatsApp automatically saves media content from conversations to a folder on your device. Which in turn ends up being displayed within your phone's gallery app. For most people this is quite a useful feature, however, there are equally as many users who'd prefer this didn't happen. So if you do find yourself in the latter group and would rather content from your WhatsApp conversations not save to your device's gallery, continue reading below for instructions on how to disable the feature.
Related: How to Enable Tab Hover Cards (Tab Previews) in Google Chrome. (Canary)
How Do You Stop WhatsApp Saving Images & Videos From Conversations to Your Gallery?
To stop WhatsApp saving media content from conversations to your phones image gallery, you'll need to do the following. First, open WhatsApp, then tap the dots in the top right-hand corner and select Settings. On the next screen tap Chats, then flip the toggle next to Media Visibility to Off. As soon as you make the change WhatsApp will stop saving all incoming media content to your phone's gallery.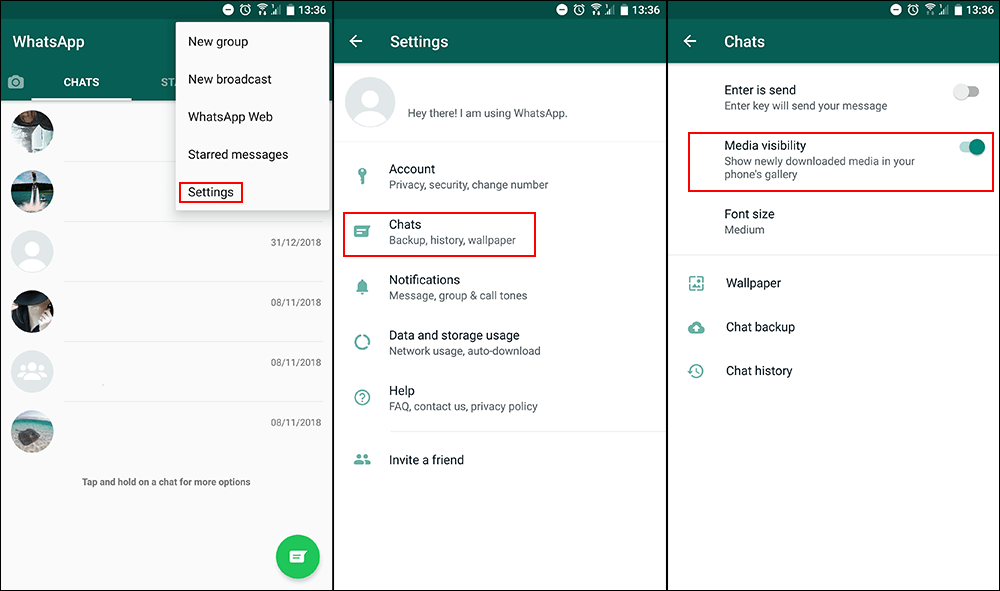 Although the change will prevent future content saving to this location, it won't remove all of the content that is currently stored there. If you wish to get rid of this content, you will need to manually delete it. To do this tap and hold the WhatsApp folder icon in your phone's gallery, then select the Delete icon from the top of the screen.
If you are using other chat applications like Facebook Messenger or Line Messenger you can find similar options within their settings menus as well. Simply open settings, a have a look around for a similarly named entry and flip the toggle.
On a Side Note…
On the odd chance, you are using Telegram as well as WhatsApp, you'll be pretty happy to find out that Telegram has updated their privacy policy and now allow Telegram users to delete messages and conversations at any stage. There are no longer any time limits to adhere to. Any deleted content is also deleted from all users accounts and devices so it's not only being removed locally on your end.