If you are using Windows 11 and would like to know how to switch between mono and stereo sound modes. This article will show you how you can quickly and easily switch between the two most common sound profiles on Windows 11. Although you probably think stereo is the only way. There are plenty of use cases where mono audio works better.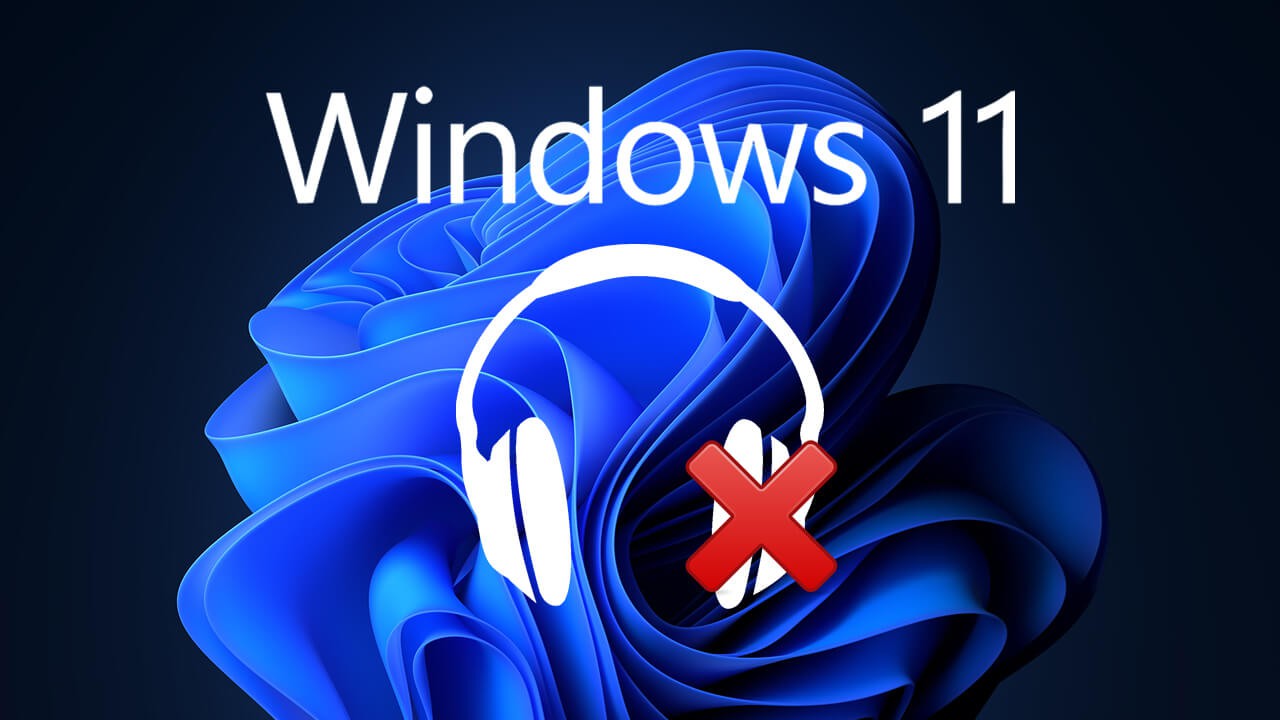 Related: How to fix Windows 11 can't connect to VPN. Windows 11 Built-in VPN tool not connecting.
So far Windows 11 is proving to be a very popular operating system with surveys showing that the majority of Windows 10 users will update to Windows 11 as soon as possible. This comes as a bit of a shock considering that Windows 10 had one of the longest and most gradual uptakes in Windows history, which is surprising as it is a free update from older Windows versions.
Although it might seem weird to change sound options from stereo to mono when most people are trying to get as many sound channels as possible there are a few scenarios that mono sound is the best option. The primary reason being people with hearing impairments, particularly those who can only hear sound from one ear. With typical stereo sound enabled, half of the sound channel can be lost.
On Windows 11 sound options have remained relatively the same as Windows 10, however, a good portion of them have been rearranged slightly and tweaked in the new Windows 11 UI. Which may make finding some things more complicated than usual so follow along as this guide shows you how to quickly and easily switch between mono and stereo sound on Windows 11.
Quick steps for changing from mono to stereo sound or vice versa on Windows 11.
Press the Windows Key + I to open Settings.
Stay on the System tab in the left-hand pane.
Click Sound from the central pane.
Flip the toggle next to Mono audio to on.
Enjoy mono sound on Windows 11.
How do you switch between Stereo and Mono sound on Windows 11? Adjust Mono and Stereo sound settings on Windows 11.
In order to change from mono to stereo sound or stereo to mono sound on Windows 11, you'll need to do the following.
First, open the Settings app by pressing the Windows Key + I then stay on the System tab and click Sound in the central pane.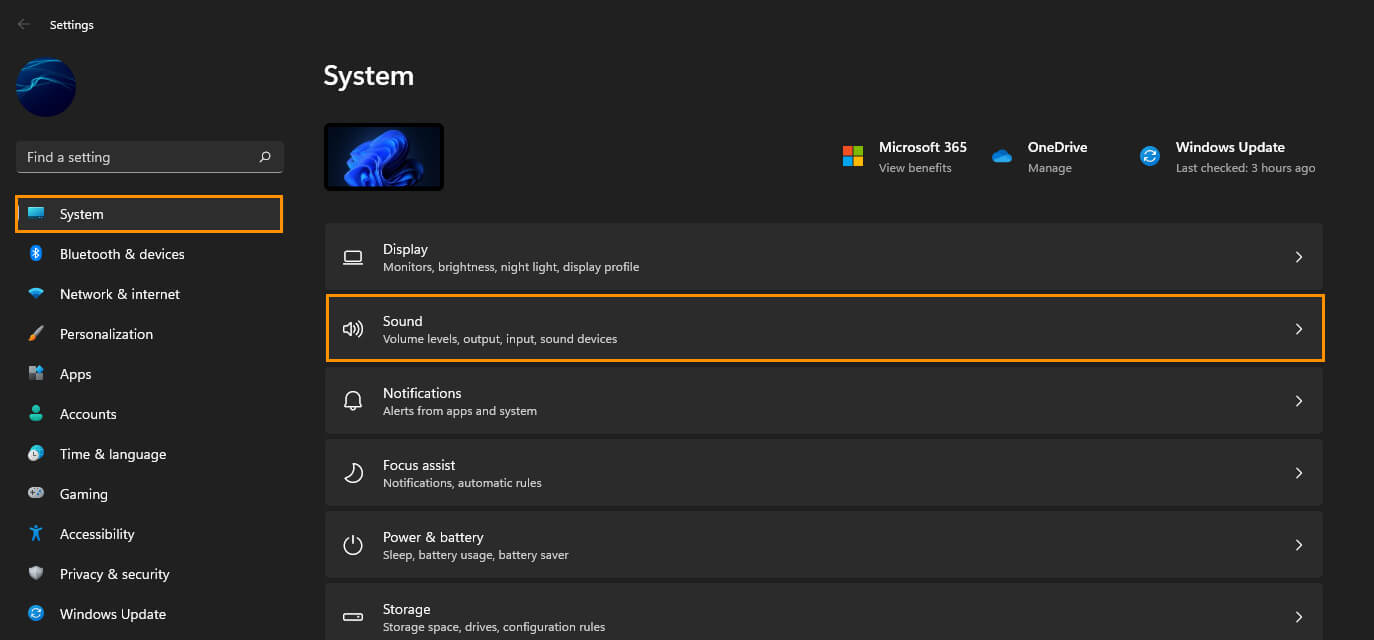 On the Sound options page, flip the toggle next to the Mono audio heading to On. This will combine the stereo channels into one creating mono sound.
If you want stereo sound rather than mono sound flip the toggle off. You can make this change as many times as you like whenever you like the change takes place instantly.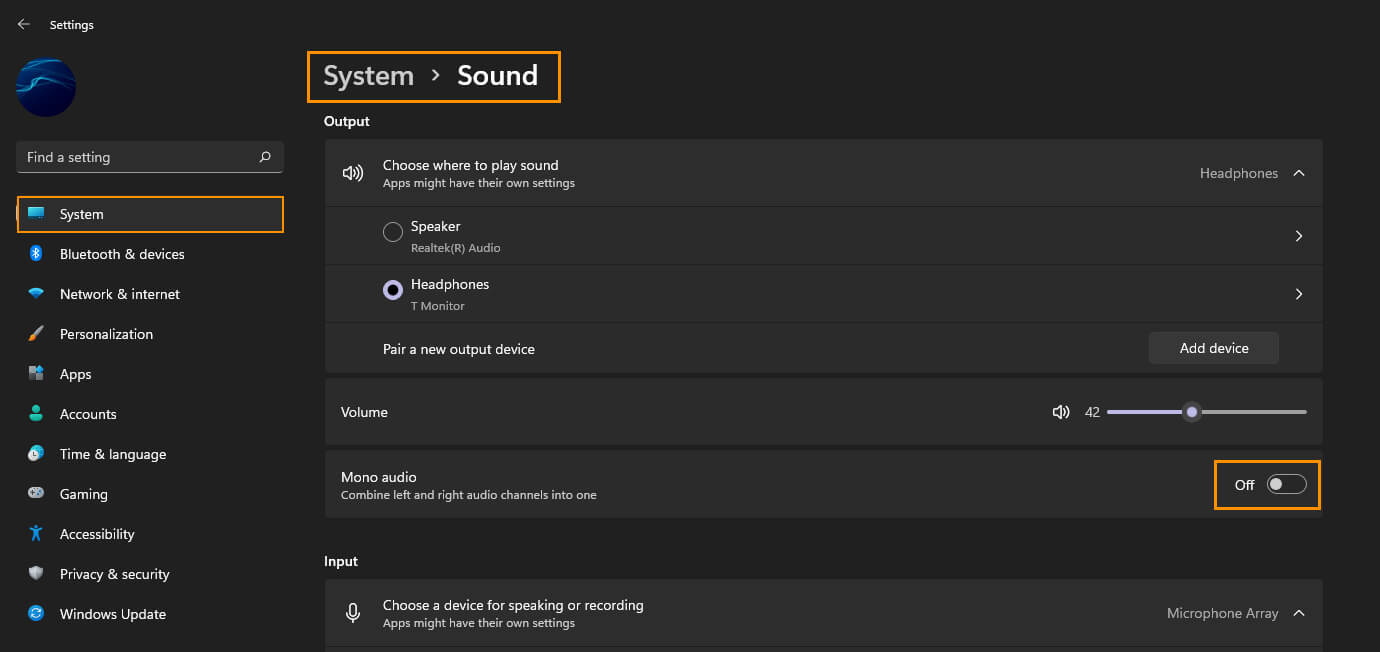 How to get better sound on Windows 10 & 11? Does Windows 11 have a built-in Sound Equalizer?
If you are also curious about managing sound quality even further on Windows 10 or 11, make sure you check out the guide linked below. This guide takes you through the steps required to add a high-quality sound equalizer to Windows. With proper EQ managing tools, you can tune every aspect of your sound experience. Increase bass, decrease bass, make footsteps easier to hear in games, etc. How to add a sound equalizer to Windows 10 & 11.