If you happen to use Trading View to keep track of international stock and currency markets. This article will show you how to use Trading View to monitor the spread, recovery and death rate of Coronavirus (COVID-19). A simple tool that uses real-time information provided by the World Health Organisation.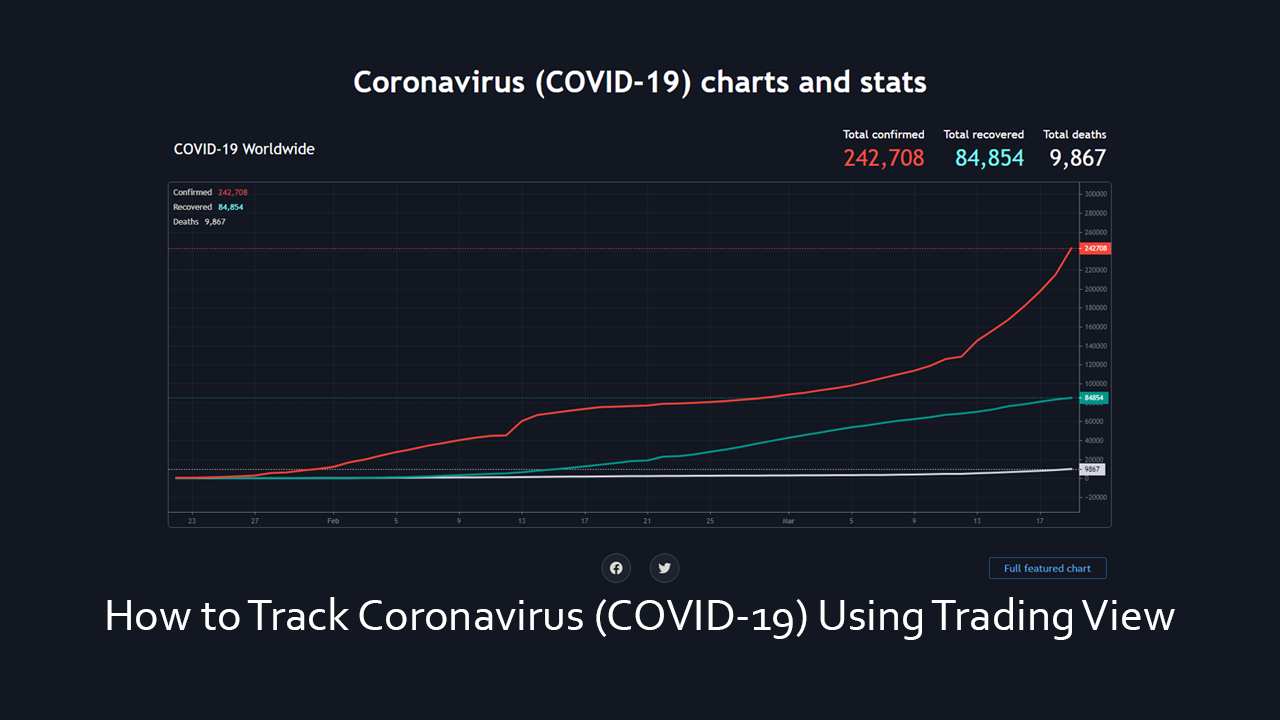 How to Stop Your Windows 10 Computer Shutting Down When Gaming or Watching Videos.
Coronavirus has spread around the world in record time destroying livelihoods, economies and lives, uprooting everyday life as soon as it takes hold. The speed at which it has done so has professionals worried that the worst is yet to time with many countries around the globe yet to enter winter and peak flu season. As a result, the current rate of infection is set to climb sharply before easing off over the next few months. 
With so much media publicity and panic gripping the world, sources of reliable data are difficult to come by, which is why the worlds top economic data charting service, Trading View has added a COVID-19 chart to their massive list of chartable content. Unlike a lot of other sources available online Trading View's CoronaVirus (COVID-19) is backed by real-time data straight from the World Health Organisation (WHO).
Unlike Trading Views usual chats, the COVID-19 chart is easy to access and even simpler to comprehend with three core components. Trading Views Corona Virus chart composes of Total Confirmed Cases, Total Recovered Individuals and Total Deaths for the worldwide spread, as well as 6 most affected countries. Viewing the data is quick to access and even simpler to understand. It's also quite interesting to compare the spread and damage in countries. 
Related: How to Add a Calendar, Notes, or a 'To Do' List to the New Tab Page of Firefox, Chrome or Edge
How Do You Use Trading View Charts to Keep Track of Corona Virus? 
To get access to the charts, all you need to do is head on over to the Trading View website and click the COVID-19 charts link from the main page or alternatively access it directly using the link provided here:
https://www.tradingview.com/covid19/ 
Once you are on the COVID-19 Trading View chart page navigation is quick easy and very minimalistic, which makes the raw, real-time data from the health organisation so much more powerful. The only thing you may find bothersome about the charts is the fact that they don't yet list all affected countries. However, as time goes by, these charts will be updated and expanded upon.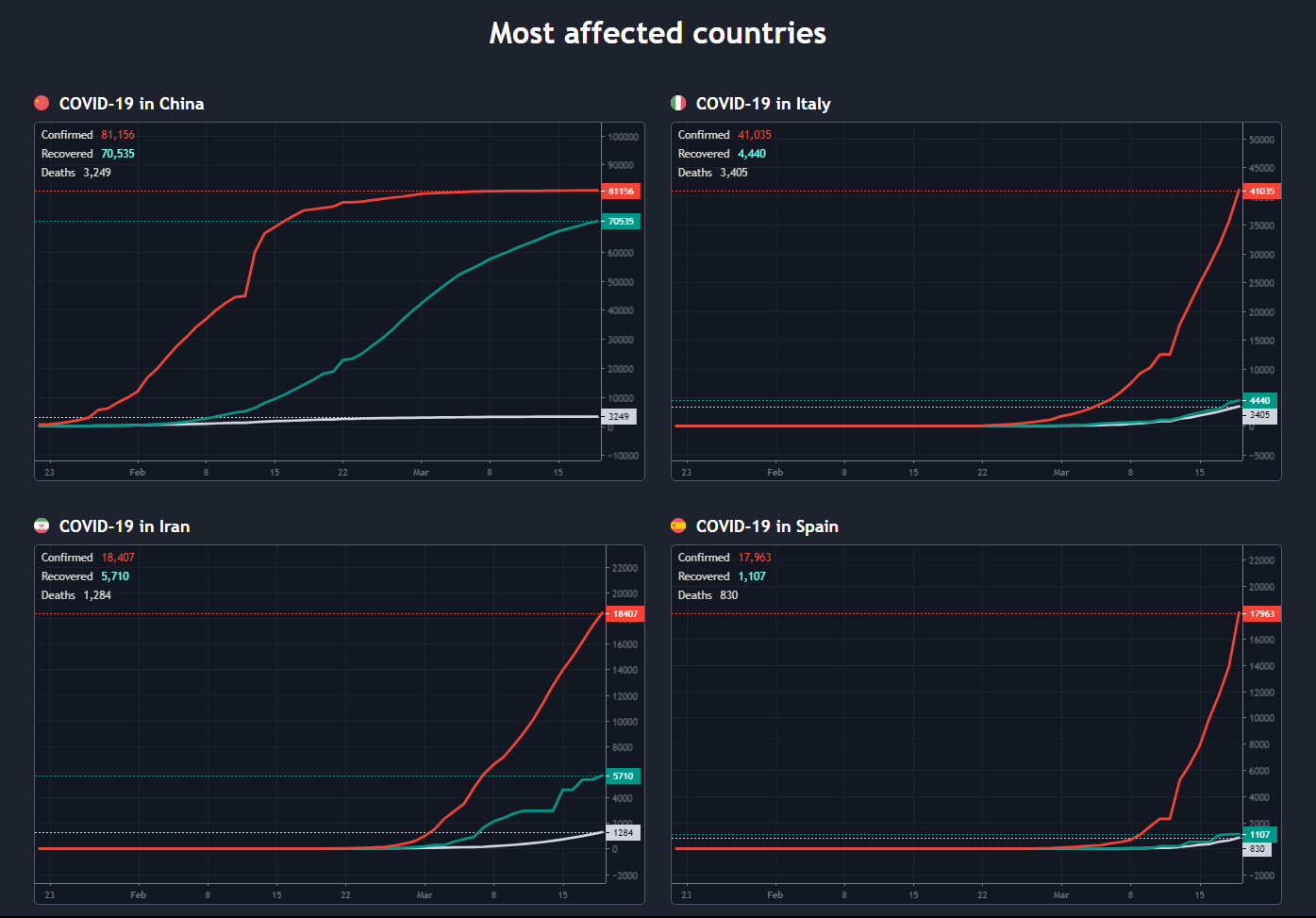 Wrapping things up, please make sure you are taking official health official advice in your country seriously. Flattening the curb is the only way certain members of our population will make it through this public health nightmare. Stay safe out there. 
On a Side Note…
If you're also a big Windows 10 user, make sure you take the time to check out the newly designed File Explorer. More than likely it's going to take a fair bit of getting used to, but it does fit with the current material design of Windows 10 very well. It's also a work in progress, so it's best to take it with a grain of salt as it still has a lot of work to go.