If you are a Windows 10 user who uses Sticky Notes and Microsoft Outlook, this article will show you how to sync/transfer your notes from Sticky Notes to Outlook. The process is quick and easy, so let's get started.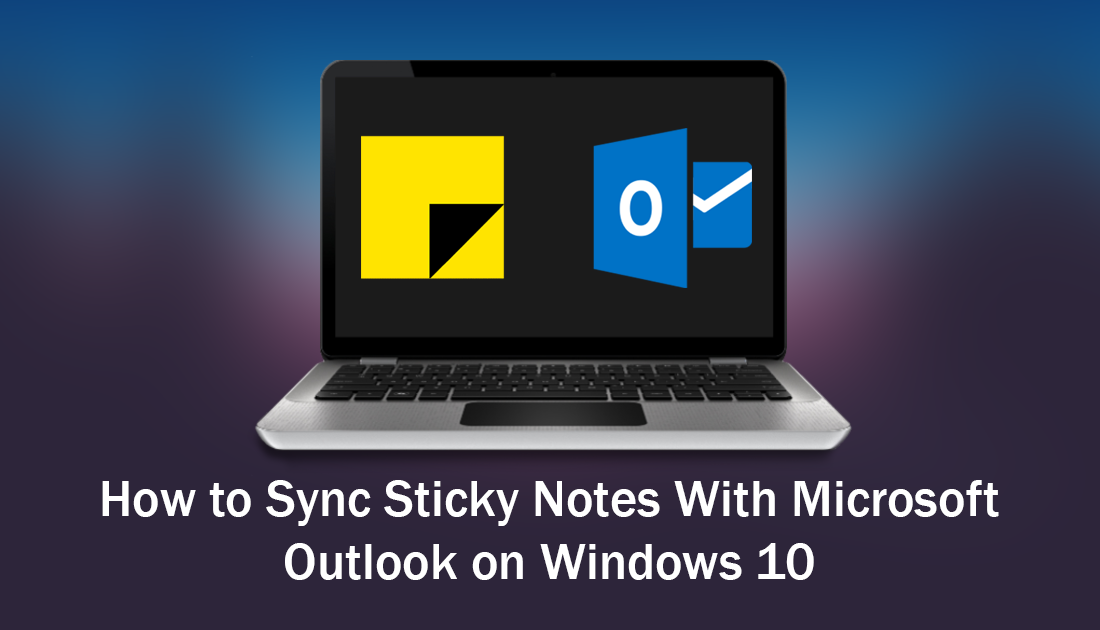 How to Remove/Hide Suggestions From Settings on Windows 10.
Sticky Notes on Windows 10 is one of the operating systems best features, it's easy to use and allows you to keep track of just about anything. Since gaining the ability to sync between other computer and programs, it has become even more popular among Windows users. One of the best features of Sticky Notes, that is still widely unknown is the ability to sync/transfer notes directly to Outlook.
Unfortunately, the feature isn't available for the web version of Outlook and only works with the full desktop version. Perhaps in the future, Microsoft will extend Sticky Notes sync support to the web version as well, however until then, let's get started on the process for the desktop version of Outlook.
Related: How to Remove the "Warning: Google prevented a suspicious attempt to sign in to your account using your password" (Review Activity Now) Prompt From Google Services.
How Do You Transfer Data From Sticky Notes to Microsoft Outlook?
To begin, the first thing you need to do is sign into your Microsoft account on Sticky Notes. Once you have done this you'll be able to start the process of Syncing your data to Microsoft Outlook. (If you don't sign in, you won't be able to use the feature)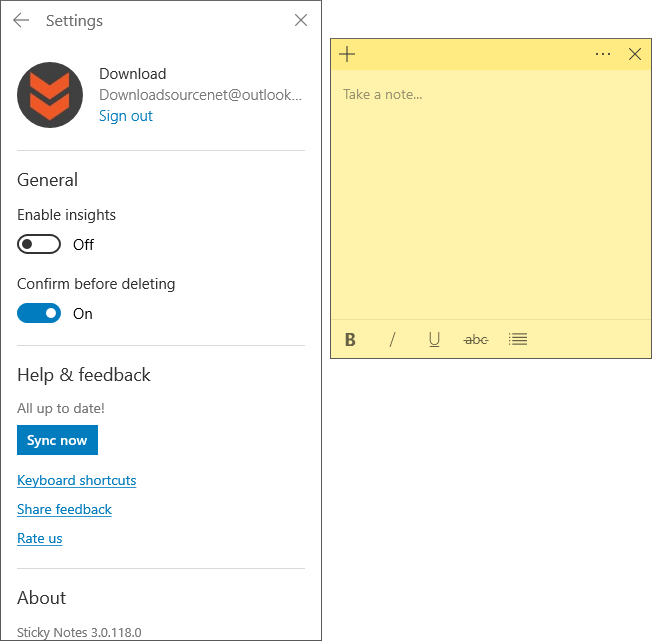 Next, open Microsoft Outlook and make sure you are signed in with the same account you used to sign into Sticky Notes. Now click the three horizontal dots near the bottom left-hand corner and select Notes. This will allow you to view all the notes saved to your Sticky Notes and allow you to Add, Edit or Delete notes.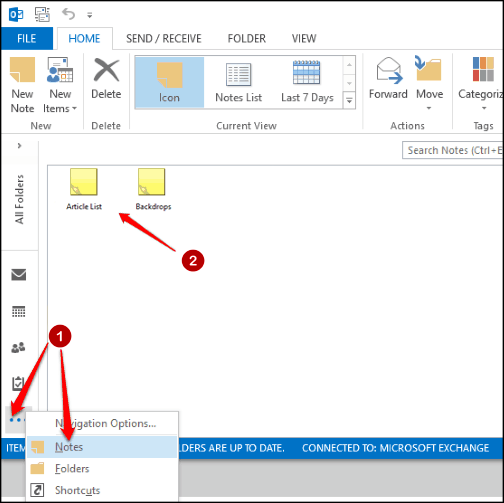 Any changes or additions you make in Outlook will also be reflected in Sticky Notes, so if you delete all your notes from Outlook, they'll be removed from Sticky Notes too. If you have updated to Windows 10 version 1809 (The October Update) and are now having issues with Sticky Notes sync functions, make sure you check out the following guide which will take you through some simple troubleshooting steps. How to Fix the Sticky Notes App on Windows 10 Not Syncing.
Although Microsoft hasn't officially stated anything, it's quite likely that Sticky Notes sync will eventually come to the web version of Outlook as well. It's a logical step moving forward for the company, especially now that the web version of Outlook has undergone a massive overhaul.