If you have a Windows 10 computer with a third-party antivirus program like Avast, AVG, Norton or one of the other many options available. It's now also possible to enable Microsoft Defender Periodic scanning option. A feature of Windows 10 that allows you to set Defender to double-check the work that your main anti-virus program is performing.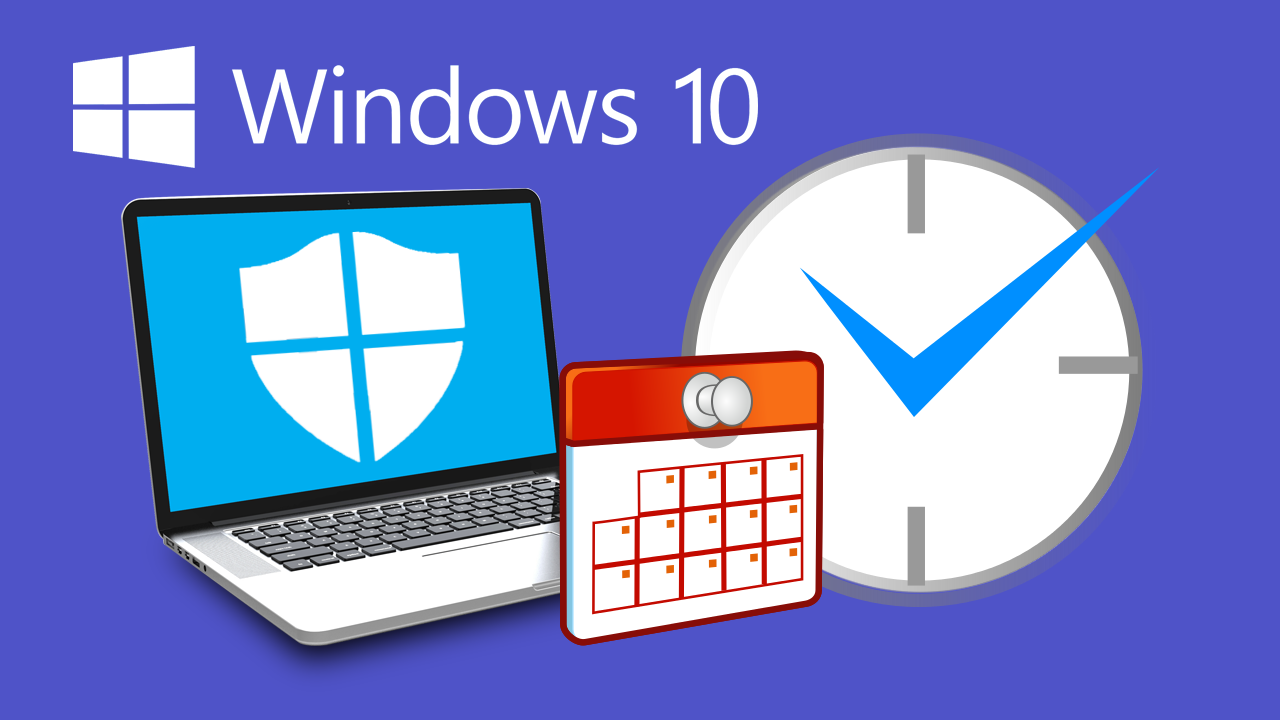 Related: How to turn on volume levelling on Windows 10. (Loudness Equalization)
In the past, people used to rely heavily on third-party tools to provide antivirus and antimalware protection from services like Norton, AVG, Avast, McAfee, TrendMicro, and a range of others. On Windows 10 things are a little different as these services aren't necessarily required because Microsoft has added built-in protection which aims to provide a full in house security system. 
Microsoft Defender, previously Windows Defender does an exceptionally good job of providing all-round protection for your system, for free. It's also one of the most lightweight, bloat-free options on the market, so it's worth looking into if your current subscription is up or close to running out. If you're happy with your current service however and don't have any plans to switch, you can still enable Microsoft Defender's periodic scanning feature. 
When enabled, Microsoft Defender periodic scanning will occasionally scan your system to double-check the work that your primary antivirus tool does. It won't run all the time and will notify you of any action you may need to take. It should be noted that if you don't have a third-party antivirus program installed, you won't be able to turn on periodic scanning and the feature will be missing entirely from the Security Center. 
Open Settings > Update & Security > Windows Security. 
Next, go to Virus & Threat Protection.
Below your third-party antivirus settings flip the Periodic Scanning toggle to On.
How do you enable Periodic Scanning on Windows 10? Microsoft Defender Periodic Scanning.
As mentioned above, you won't be able to access the periodic scanning feature in Microsoft Defender if you don't have a third-party antivirus program installed. If you are just running Microsoft Defender the feature is enabled by default and can't be disabled. 
To begin, open Settings, go to Update & Security, then Windows Security. Next, go to Virus & Threat Protection in the centre of the page. Here you will see your current antivirus programs status and options. Below these options, you will see a toggle for Periodic Scanning, which you will need to flip from Off (grey) to On (blue)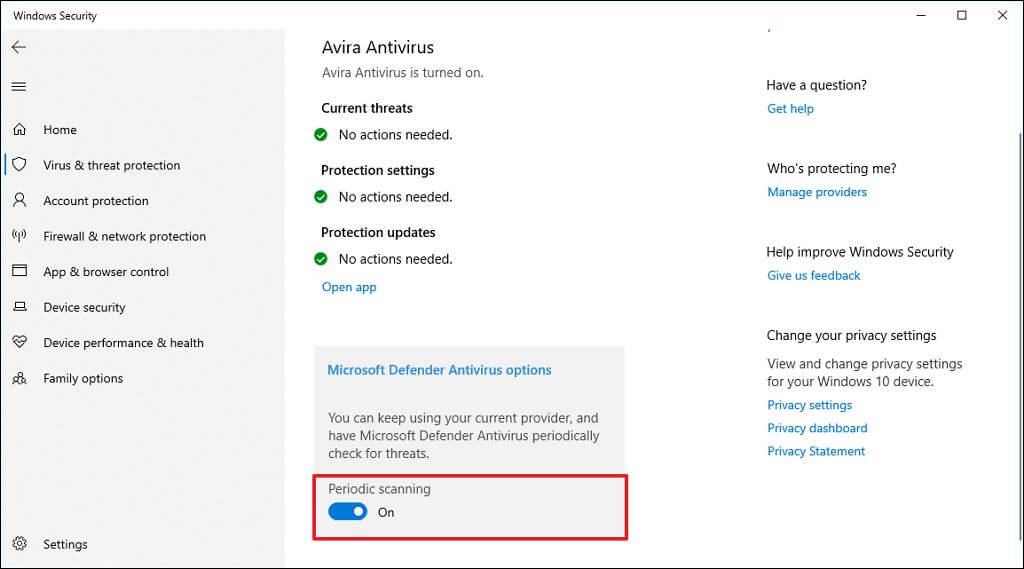 When Periodic scanning is turned on, Windows will use its automatic maintenance feature to make sure periodic scans are run at optimal times to minimize the impact on performance and battery life. Microsoft Defender will detect and remove whatever is found automatically and show a notification of the detected threats in the Action Center, which you can review and take further action on. If at any stage you wish to disable Microsoft Defender simply return to the same location and flip the toggle from On (blue) to Off (grey)