If you use Google Play Music for all of your music streaming but sometimes have trouble finding a specific song in the library, don't worry you aren't alone. As big as the Google Play Music vault is (35 Million Songs) it still falls short, especially in the area of local music and remixes. What you may not know, however, is that you can add music from your own personal library relatviely hassel free.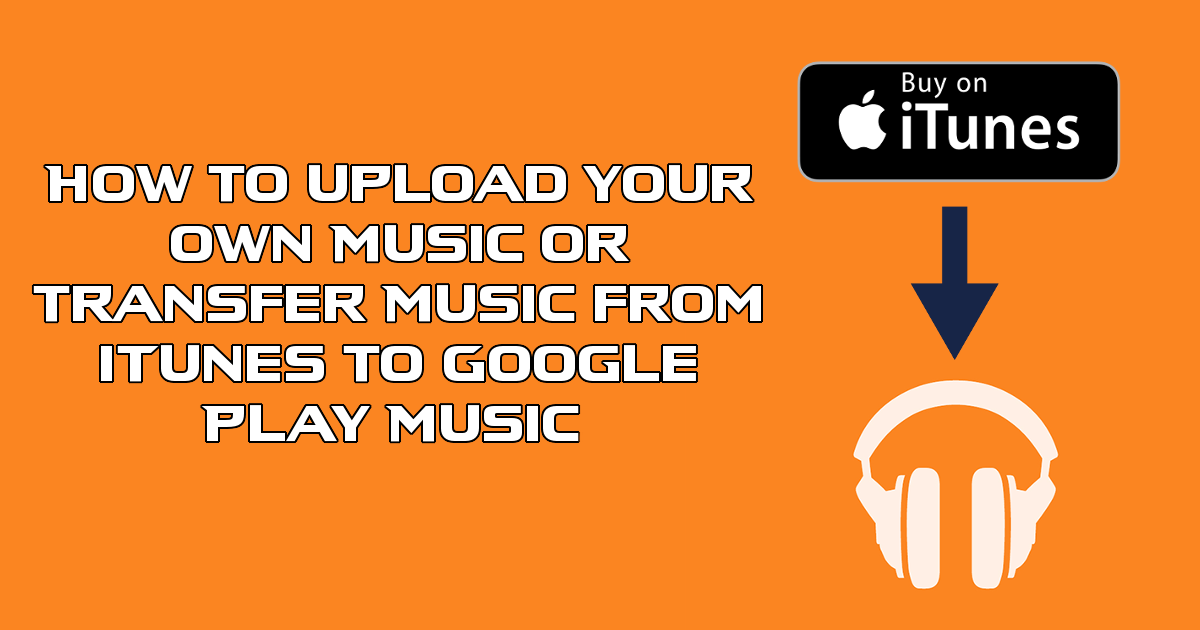 How to Get a Mac-like Dock on Windows Desktop or Laptop Computers.
For those who are not familiar with Google Play Music, it is a music streaming service run and owned by Google. There are two types of account available, the first is an All Access account that is bundled with YouTube Red for $9.99USD a month. For this fee, you are allowed to stream any song from the 35 million song music library and you can create your own custom radio stations from the list. (If you'd rather not stream, you can purchase tracks in a similar manner as with iTunes.) The second type of account is free, however, it does have a few limitations along with advertising.
Both accounts allow you to upload up to 50,000 songs from your own personal library. Which you can then listen to offline or redownload on other devices, so long as you log back into your account.
Note: Any music you purchase from the Google Play Store will automatically be added to your Google Play Music library, as well as being available for download as per usual. Depending on your region, some of the 35 million songs may be restricted based on licensing agreements.
You are probably thinking that uploading 50,000 songs to a library is going to take forever and you're quite right. That's why instead of actually uploading all the files you request to send. Google will match files (if possible) from their own library, meaning Google will give you their own copy of the file. If Google doesn't have the song you are trying to upload, it will be uploaded instead.

Uploading Songs to Google Play Music Using Google Chrome.
If you are using Chrome, you can upload music directly from the browser. To do this, go to the Google Play Music website: Google Play Music
Once you are on the website, click on the Google Play Music icon in the top left-hand corner. This will allow you to access the menu. (this may show a hamburger 3 lines type icon if you are already signed up) Next click the icon Upload Music and the rest is easy, you just add what you wish to your library by either dragging and dropping or using the Select From Computer button.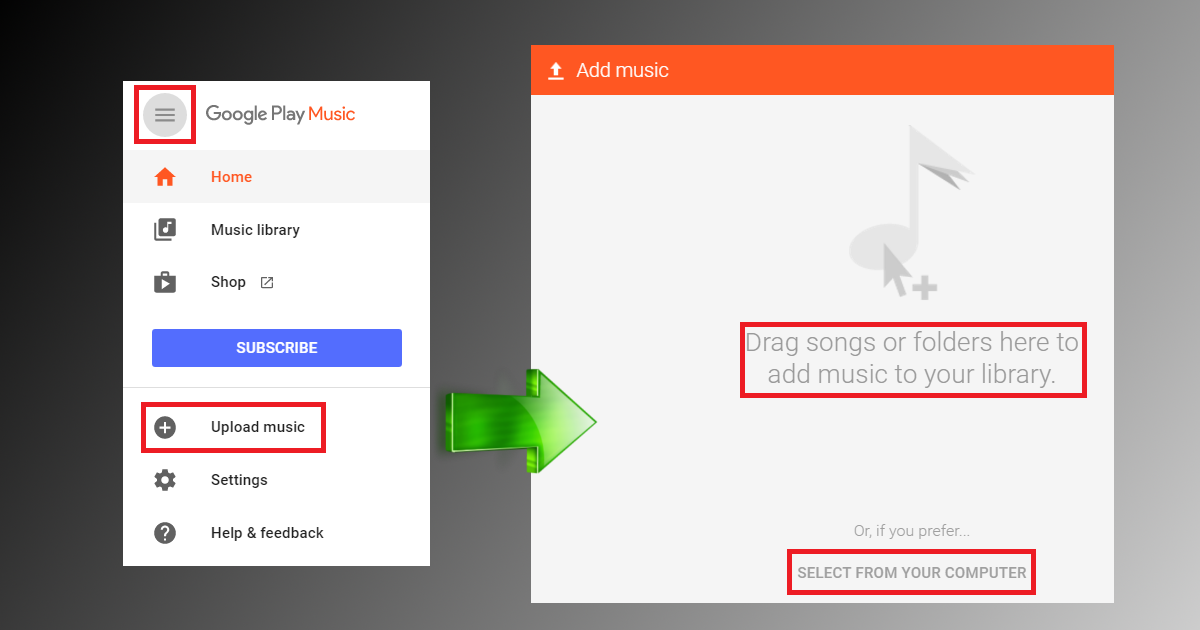 Note: If you want to bring files over from your iTunes Library you can drag and drop from one window to another.
Uploading Songs to Google Play Music if You Aren't Using Chrome.
If you aren't using Chrome as a web browser, you can still upload music. Follow the same first steps mentioned in the above Chrome tutorial, however instead, when you click the Upload button, you will be directed to a link that will ask you to download Google Play Music Manager (which is tiny and installs super fast)
With the Music Manager installed, launch it and follow the prompts during setup, this will guide you smoothly through the process of adding songs to your Google Play Music library.
Note: Music manager will offer to run in the background adding new songs to your Play Library whenever they are added to the directory you chose at setup.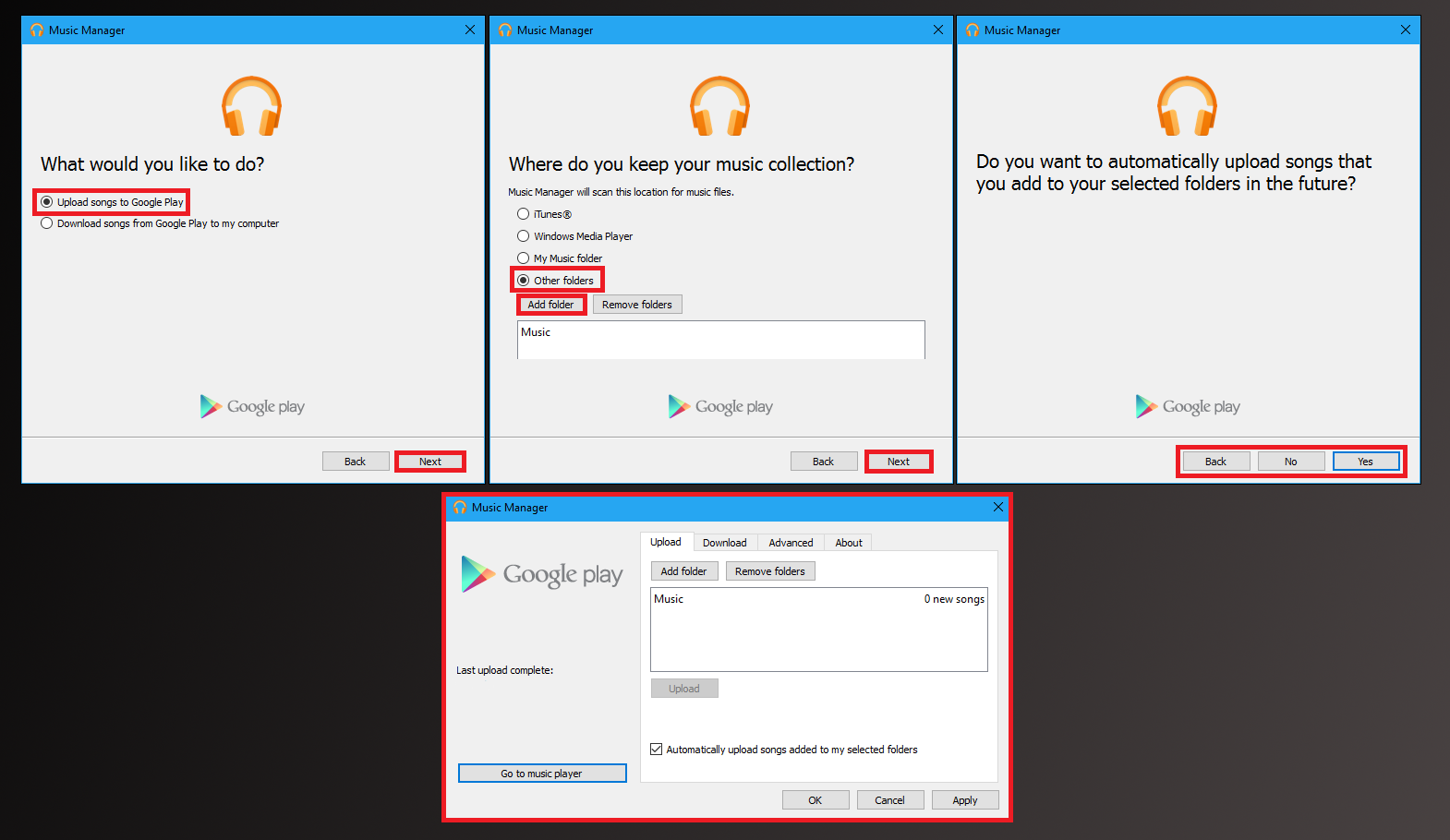 Once you have your files uploaded using either of the above two methods, finding them is easy, just log into your account, go to the hamburger icon again and click your Music Library. Next, select Songs, then from the drop-down menu on the right-hand side of the screen Purchased & Uploaded.

If any of the songs that you have uploaded do not have tags showing artist and song title, you can add them manually by right-clicking the song and selecting Edit Info. After that, it's just a matter of entering the information relevant to your song.
Note: Keep in mind you can add up to 50,000 songs from your personal collection which is a lot! To check how many you have currently uploaded, click the hamburger and select settings, under the heading 'Account' you will see your current tally.