If you have a Google Play Music collection that you need to move over to YouTube Music but are a little worried about how complicated it might be. This article will show you how to quickly and easily transfer your Google Play Music library straight across to YouTube Music. As all Google Services are linked to some degree, this process is relatively easy and won't require much work on your part.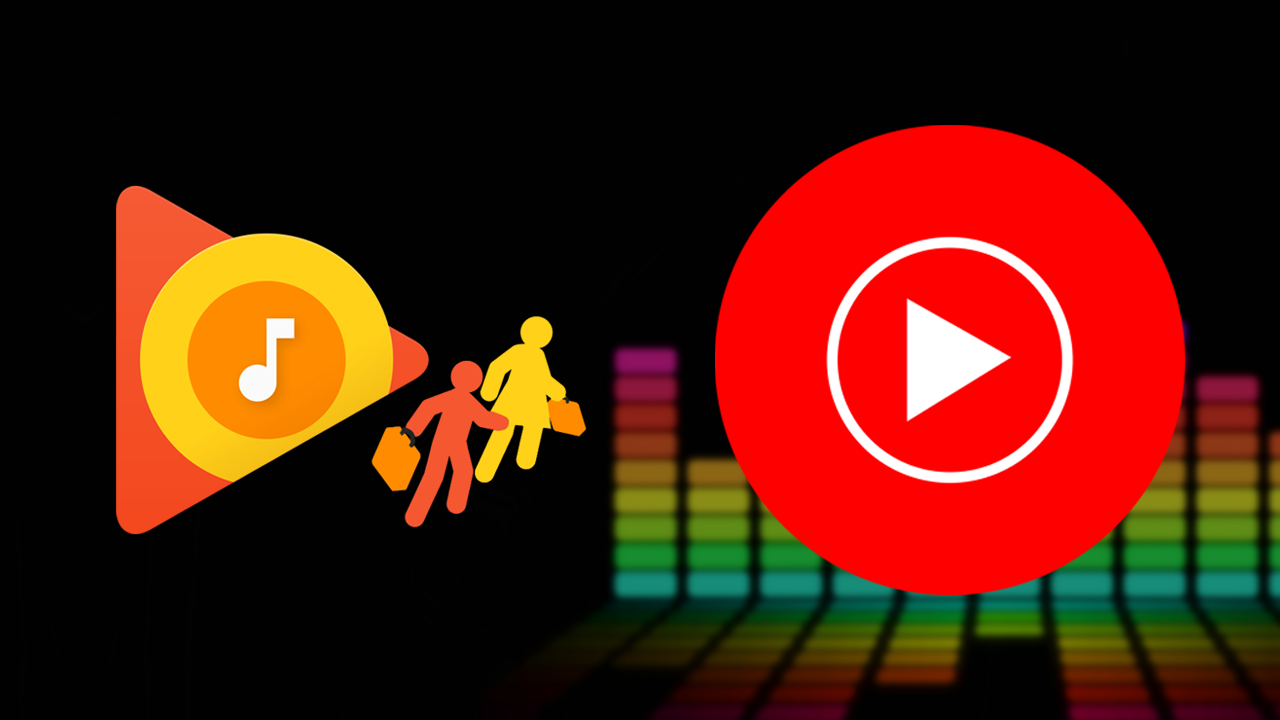 Related: How to extract vocals and instruments from songs on Android, iOS & Web.
Google Play Music is a decent enough service to stream music from and was for a while the main iOS competitor in the mobile market, however, Google recently announced that it would be discontinued late in 2020. As the year draws to a conclusion Google has finally come true with their announcement and Google Play Music will be gone by the end of the year.
Although subscribers won't necessarily be hard done by, moving to a new service can quite often be a pain in the ass, as you have to rebuild playlists and libraries from scratch. Thankfully, there is a quick and easy alternative to a long slug of rebuilding your library manually. Move your data over to YouTube music. Sadly, you don't really have a choice anyway. Even if you don't like the platform, you can use it as a stepping stone for a future move. The transfer allows you to move songs, playlists, albums, liked/disliked songs, purchases, personalized recommendations, and even uploads.
Update your Google Play Music app. 
Open Google Play Music and accept the transfer offer.
Follow the steps shown in the app. 
If you miss the notification or accidentally close it you can start the transfer manually from the web version here. 
How do you transfer everything from Google Play Music to YouTube Music Free?
To move your Google Play Music data over to YouTube Music you can use your Android or iOS device or the web version. If you are using one of the apps, make sure you have updated to the latest version.
Once you are running the latest version of Google Play Music on your device you will automatically get a transfer option the next time you open it. (If you miss the transfer option or can not find it in the app, then you'll need to follow up the process from the YouTube Music Website). Which you can find a link to here. Simply sign in to your Google account and follow the steps to start the migration from Google Play Music to YouTube Music.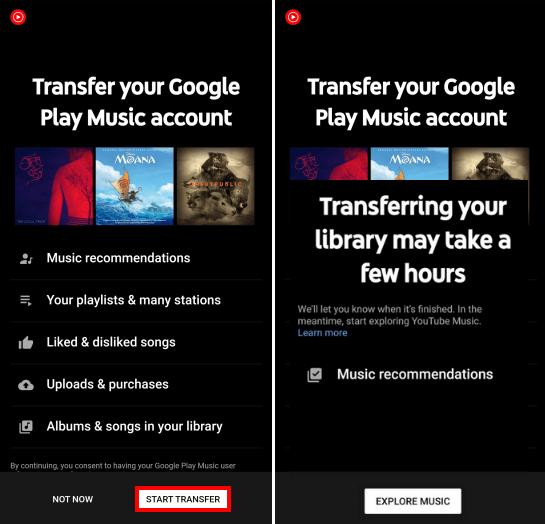 As the process is entirely automated you won't get to choose what comes and goes as Google will migrate your entire account across to YouTube Music. Depending on how much data you have to move, will determine how long the transition takes, some accounts will only take a few minutes while huge libraries can take up to an hour or more.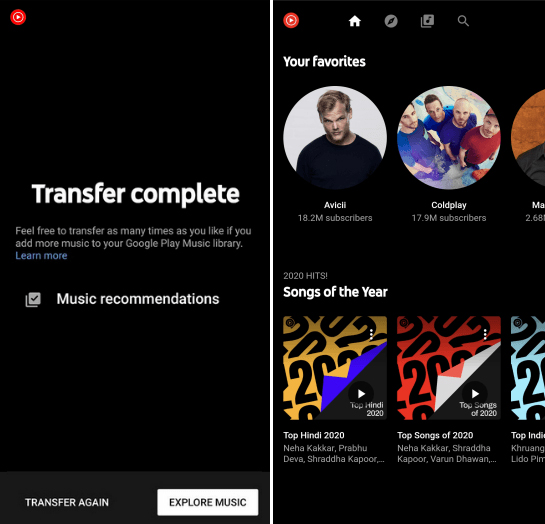 Once the migration has completed, all you have to do is get used to your new platform, which is usually the most annoying part of any forced migration. If you plan on moving to another service, we have three other guides you may find useful.