If you have an Insta 360 One X2 or another 360 camera and you'd like to upscale video from 1080p to 4k. This article will show you one of the best methods to upscale FHD footage to 4k using an exceptionally high-quality piece of software that harnesses the latest AI and machine learning technology.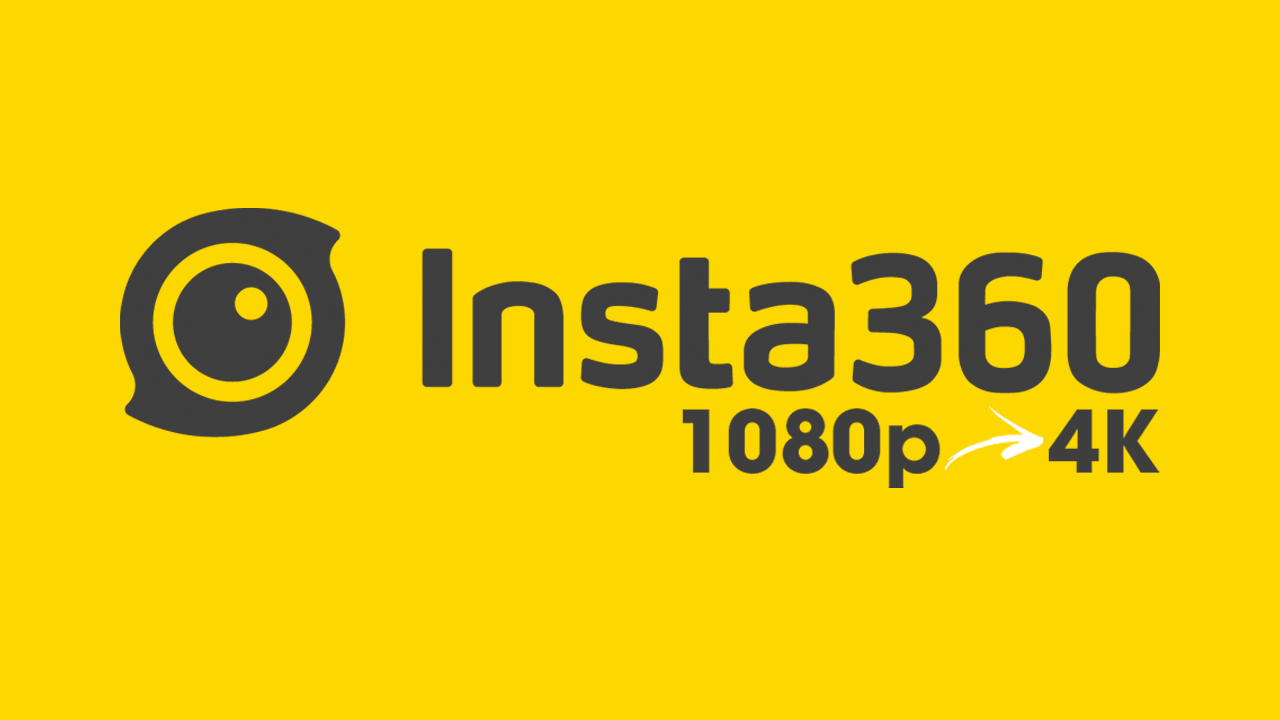 Related: How to create and export 360° footage in Insta360 Studio.
360 cameras are fantastic, and allow anyone to capture footage from every single direction without really having to worry about framing. You can capture all the action around you without fear of missing anything. The only problem with 360 cameras is that the way they are marketed is a little deceptive. For the most part, 360 cameras capture footage in 4k+ (360 capture) However when this footage is reframed to a flat image that 4k+ footage will become something around the 1080p mark. Which is rather disappointing.
Thankfully, there is a way that you can solve this issue, but it is an extra processing step and an extra cost. However, you can try it for free, which will allow you to see if it is worth the cost and time. The process uses software with AI and machine learning to upscale footage from lower resolutions right up to 8k however the most popular upscaling is from 1080p to 4k, which is what this guide is going to focus on.
How do you upscale 1080p Insta 360 footage to 4k footage? The best Insta 360 footage upscaler.
To begin, the first thing you'll need to do is download the Topaz Video Enhance Ai software. It's kinda expensive so just opt for the try for free option first. This will let you use the software however you like but will place a watermark on the footage. But it's nice to be able to use the entire program unrestricted to see if it's worth the cost. Once you have downloaded and installed Topaz on your computer using it is pretty straight forward but there are a few things to be aware of.
The first and most important thing is that this process is very, very resource-intensive so you will need a decent computer and a fair amount of time.
The second is the workflow options. Some methods of upscaling work better which will cover in a second. You'll have to experiment a little for the best results on your device.
Upscaling Insta 360 footage using Topaz Video Enhance Ai - Suggested workflows.
Option 1: If you have a really powerful computer you can jump straight in and update your 360 footage to 8k then reframe that footage as you please. However, if you don't have a really powerful PC this will take forever and probably crash more often than it completes.
Option 2: Reframe your footage, then run it through the upscaler. This will save a ton of time and cuts out on upscaling footage you don't actually need.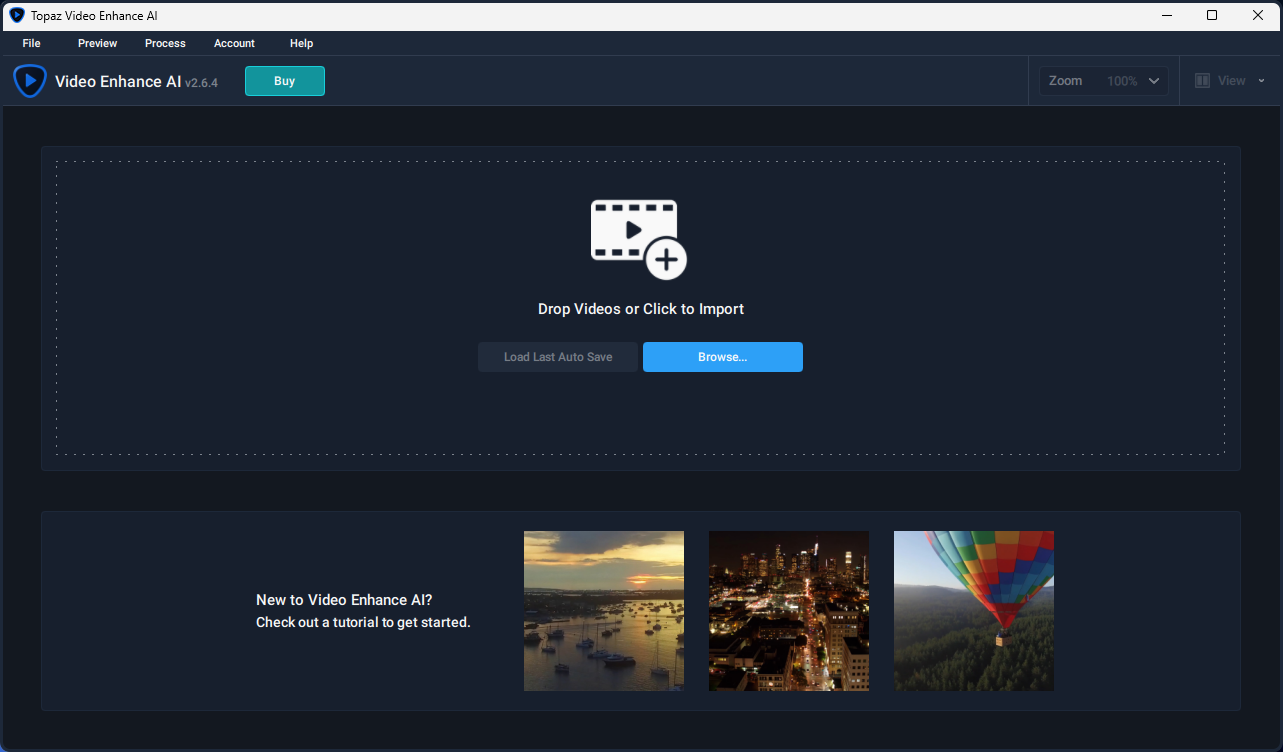 The best settings to use in Topaz Video Enhance AI.
Once you know your workflow plan the next step is to upload the footage and configure how you want your footage upscaled. There are quite a lot of options that are worth experimenting with. However, to get the best 4k results you'll want to use the following settings.

Video Quality: High
Video Type: Progressive
Video Artifact Type: None - AI should preserve & enhance details
Next, choose either Artemis High Quality or Proteus Fine Tune. Depending on the footage type/style one may work better than the other but it's hard to say without trying both.
Output Size: Choose whatever you want. (4k is a good balance.)
Grain: Leave this as default.
Video Format: MP4 - H.264 is the most versatile but you can choose whatever you want.
Finally, click Start Processing.
How long this takes will depend on the type and length of the footage plus the level of upscaling you've selected and the hardware in your computer. More than likely it is going to take hours though.

Summary.
Although this article focuses on Insta 360 cameras and 360 footage in general, you can use this software for any footage you like. It's also a really good idea to experiment a little with the options for upscaling. You will probably find the optimal balance between, speed and the quality of the footage you're getting.