If Microsoft Edge is your primary Internet browser you will be happy to know that it is now getting a built-in VPN called Secure Network. The new feature is currently being tested in the Canary version of Edge but will finally bring VPN connections to the average Internet user, though Edge's VPN does have some limitations and restrictions.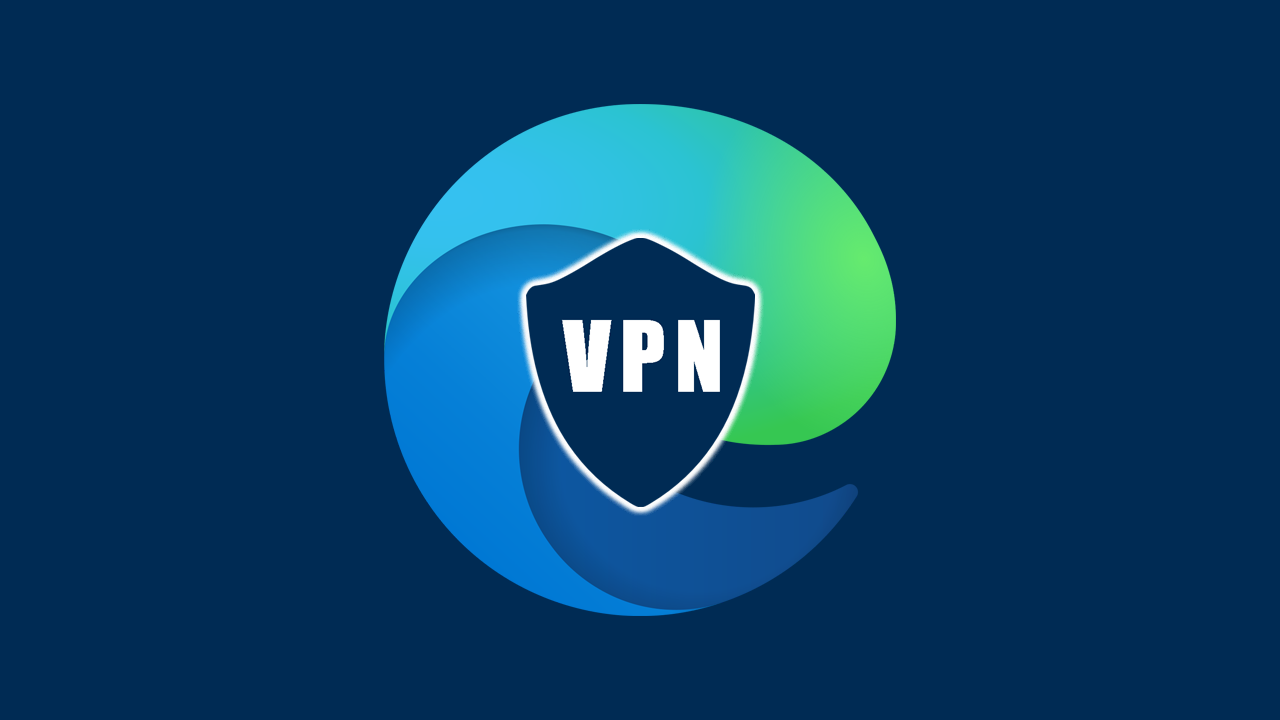 Related: How to fix Microsoft Edge not restoring previous tab session.
VPN connections have become very popular over the last few years as they increase user privacy and allow access to content that is often restricted in certain regions. Although there are plenty of VPN options available, finding safe, well priced, VPNs is a little more tricky. Which is why Microsoft's brand new Secure Network VPN built into Microsoft Edge is going to be very handy for a lot of users.
At the moment the Secure Network VPN in Microsoft Edge is still being rolled out and tested in the Canary version, however, it will eventually make its way to the stable release. Unlike most other VPNs, Edge's VPN will have some specific limitations as it is powered by Cloudflare which will automatically pick the closest server to you. This will replace your geolocation and your IP but keep you in the same region. This is great from a privacy point of view but doesn't help if you are trying to escape region blocks.
Microsoft Edge's Secure Network VPN is also limited to 1GB per month of free usage. After that, you will need to pay for the service to continue using it. And if you're paying to use a VPN, you'll want to get more for your money so something like BoxPNis far better value. As you still get 1GB free per month you might as well use it so follow along as we show you how to use the built-in VPN in Microsoft Edge.
Do you use Microsoft Edge's 'Secure Network' built-in VPN? Microsoft Edge VPN.
As we mentioned above, this feature is currently only available to selected Microsoft Edge Canary users (at the time of writing) however it is rolling out to all users so it may be available by the time you read this.
To begin, make sure you are using the latest version of Microsoft Edge. To manually check for updates open Edge go to Settings > About and wait for Edge to check for and install updates.
Once Edge is up to date, you can find and use the new Secure Network VPN by signing into your Microsoft account and then clicking the main menu icon in the top right-hand corner. Now scroll down the list and click the Secure Network option.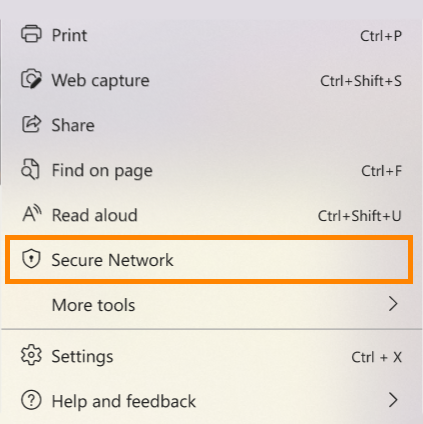 This will enable the built-in Cloudflare VPN and allow you to use it until you have burnt through our free 1GB quota for the month. Once you have used your free data, you will get prompts asking you to pay in order to continue using it. As we mentioned above, you're better off signing up for a proper VPN service rather than sticking with the Microsoft option at least for now.
Other Internet browsers with built-in VPNs?
Although Microsoft Edge's Secure Network VPN feature is a nice start, TOR browser is still the best option by far. It allows you to do everything the Microsoft Edge one does but also randomly assigns a VPN to a random international location. If you haven't used TOR before, it's super easy to use as everything is done automatically for you.