Navigating apps and websites for visually impaired users has become easier with the help of screen readers like JAWS and NVDA. However, Mac users have the advantage of a built-in accessibility tool called VoiceOver. This feature, designed to support Apple's accessibility options, provides a highly customizable and user-friendly experience. In this article, we will go over everything you need to know to start using VoiceOver on your Mac.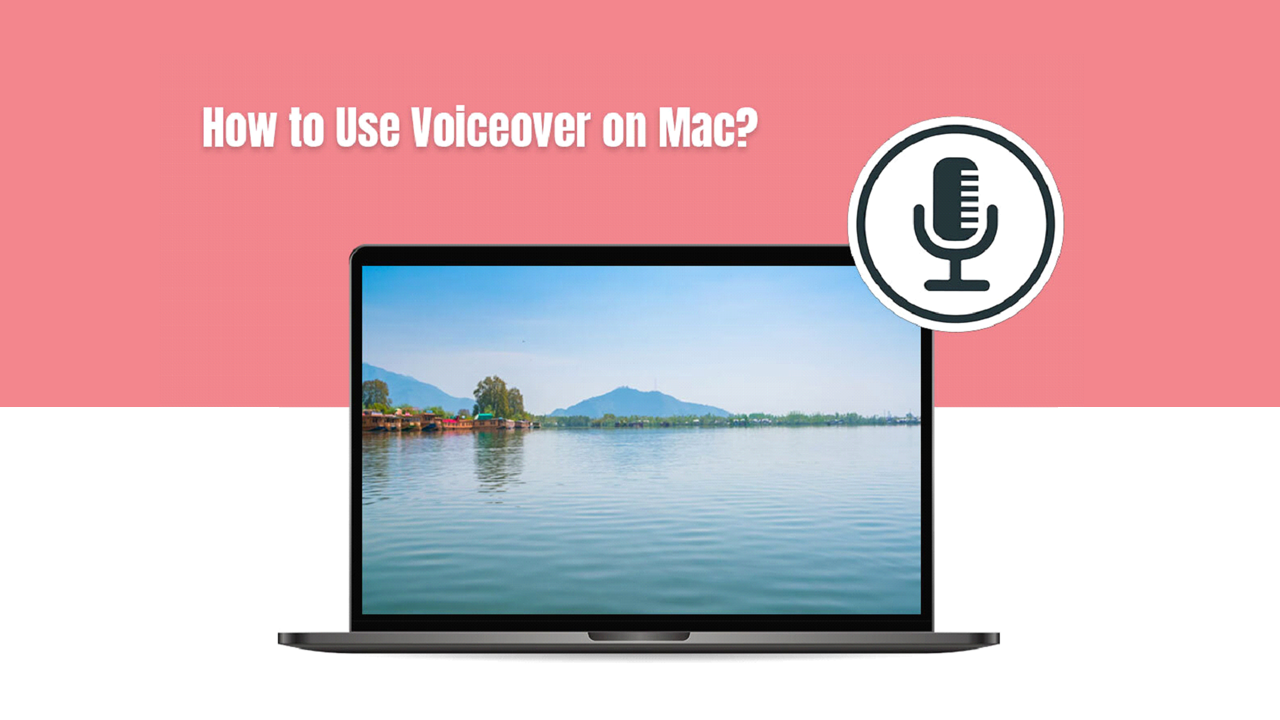 Related: How to Remove Your Windows 11 Wallpaper History.
JAWS and NVDA are universal screen readers that users use to navigate and understand apps and websites. But Mac users don't need to install any other screen reader because macOS offers an in-built option called VoiceOver. The tool is designed to support accessibility options that are highly customizable and Apple-friendly. This includes anything from adjusting your keyboard focus preferences to attaching a new braille display and more.
Here's everything you must know to start using VoiceOver on Mac.
How to Turn On VoiceOver?
There are several different ways to turn on VoiceOver on Mac. They are:
Via System Preferences - Go to System Preferences > click Accessibility > choose VoiceOver from the left-hand menu under the Vision category > click Enable VoiceOver. Then, you can click the Open VoiceOver Training button and quickly access the Quick Start training menu. By clicking the Open VoiceOver Utility button, you will get a menu where features like voice profiles and reading speed can be customized.
Via keyboard shortcut - Press Command + F5 button to turn on VoiceOver. When the window appears, click the Use VoiceOver button. Then, you can click the Learn More button to find the gist of basic commands and learn how the feature works.
Via Siri - Is Siri enabled on your system? If so, you can ask Siri to turn on VoiceOver.
If you want VoiceOver to automatically turn on whenever your Mac boots up, head to System Preferences > Users & Groups > choose the Login Options button at the bottom of the user list > enter your administrator password if the lock icon at the bottom left is closed > click the Accessibility Options button > tick the box next to VoiceOver > click Apply.
How to Turn Off VoiceOver on Mac?
VoiceOver on Mac can be turned off in multiple ways, but the easiest is to learn how to turn off VoiceOver on Mac keyboard shortcut. Simply press Command + F5 to turn off VoiceOver. However, please note that this is also the shortcut that turns on this utility.
You can also turn it off via System Preferences. Follow the steps mentioned above and then simply uncheck the box next to VoiceOver, and it will be disabled.
Can You Customize VoiceOver Settings?
Yes, you can customize VoiceOver settings using the VoiceOver Utility application. Open VoiceOver Utility and click the Help button to learn more about the options.
Open VoiceOver Utility on Mac by pressing VO-F8 when VoiceOver is on. Or click on the Apple menu > System Settings > Accessibility > VoiceOver > Open VoiceOver Utility.
You can search for options in VoiceOver Utility by interacting with the toolbar in the app's window. Type what you are seeking in the search field and navigate the list of search results by pressing the down or up arrow. For each result, the VoiceOver Utility app will show the pane where the option is located, and the option will be highlighted.

Once the customizations are done, you can use VoiceOver, the in-built macOS screen reader, the way you like. You can choose different voices, add braille devices, change how you navigate web pages, and more.
How to Use VoiceOver Gestures?
If your Mac has a trackpad and the Trackpad Commander is enabled, you can use VoiceOver gestures to interact with items on the screen and navigate. You can turn on Trackpad Commander by holding down the VoiceOver modifier and rotating two fingers clockwise anywhere on the trackpad. You can turn this off by holding down the VoiceOver modifier and rotating two fingers anticlockwise.

VO includes all the standard gestures for navigating or interacting with the items on the screen, and you cannot change these gestures. But other gestures can be customized. You can personalize them by assigning VO commands to them.
If you cannot find your cursor on the screen, simply tap three times, and VO will tell you what is in the VO cursor.

While dragging your finger, if you hear something you want to select, simply keep your finger on the trackpad and use a second finger to tap. This is known as a split tap.
How to Use Braille Displays With VoiceOver?
To let VO use braille displays, you must connect a supported braille display to your Mac. Then, VO will automatically detect the display and send information about what is displayed on the screen. You can connect multiple braille displays to your Mac.
You can also use the VoiceOver Utility app to customize your braille experience.
Conclusion
VoiceOver is a valuable and efficient screen recorder that comes in-built with Mac systems. This feature reads everything that's on the screen and comes in handy for users who cannot see the screen or have some visual impairments. Simply move your finger over different items, and the feature will read them aloud. If you have not explored the capabilities of the VO feature on your Mac, do it quickly.