Opera is a great browser, loved by those who have ever tried to use it. It's a complete Web browser, featuring more options than you could possibly know what to do with. It was one of the first browsers that introduced tabbed browsing and advanced bookmarks. But it also comes with chat and e-mail client, along with other excellent features such as mouse gestures and file sharing. Today we want to walk you through a few tips and tricks that will make it even easier to work with Opera.
Mouse gestures

With the use of mouse gestures, you can definitely save time. In this browser, we can also use mouse gestures that significantly accelerate navigation through web pages. With such gestures we can open and close tabs and even navigate forward and backward.
To do it, just hold down the right mouse button and move the mouse according to the action you wish to perform. Of course, the most useful gesture is the "Back" - to do so press and hold the right mouse button, then move the mouse to the left and release the button to complete the task. When you perform them for the first time, your browser may ask whether you want to enable mouse gestures - once approved we can start using them.
The most popular mouse gestures:
• Back - RRM + Left
• Next - RRM + Right
• Refresh - RRM + Up-Down
• Stop - RRM + Up
• Close the card - RRM + Down-Right
How to add widgets in Opera?
Widgets are now essential elements of all browsers, so that each we can customize the application to suit our preferences and individual requirements.
To add an extension to the Opera browser, click the button on the left side at the top of the screen, then choose "Extensions" from the context menu. We can also use the keyboard shortcut - Ctrl + Shift + E. Then, in a new tab, select "Get More Extensions" at the bottom of the list.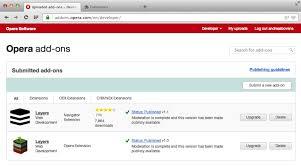 In the Opera Widgets main page you can find well over a thousand widgets that are available for download free of charge, just select the specific extension and press "Add to Opera". After a while, an add-on should be installed.
How to install Chrome Extensions in Opera?
The latest versions of Chrome and Opera make it easy to install Chrome extensions on Opera, and Opera extensions in Chrome. How to do it?
Installing Chrome extensions in Opera is pretty easy. First of all, download the Chrome Extension Installer for Opera Next. Then go to the Chrome Web Store and choose whatever you want. Keep in mind that some extensions for Chrome may not work properly in Opera. Some may not work at all or, in extreme situations, cause problems with your browser.

Once you installed Download Chrome Extension add-on, a new icon will be displayed at the address bar. Whenever you will try to download new extension from the Chrome Web Store, just click on the icon to download the selected extension. After a while, you may receive a message telling that the add-on was disabled because it comes from an unknown source. If you still want to install and activate this add-on, go to the tab with add-ons by pressing Ctrl +Shift+ E, then click on the "Install" button next to the new add-on.
How to set up Opera email client?
Opera users know that it has an inbuilt email client, so we can enjoy reading mails even off line. The latest release brings more modern appearance, functionality and advancement. From now on, users can manage their e-mailS in a separate window without having to open the Opera browser.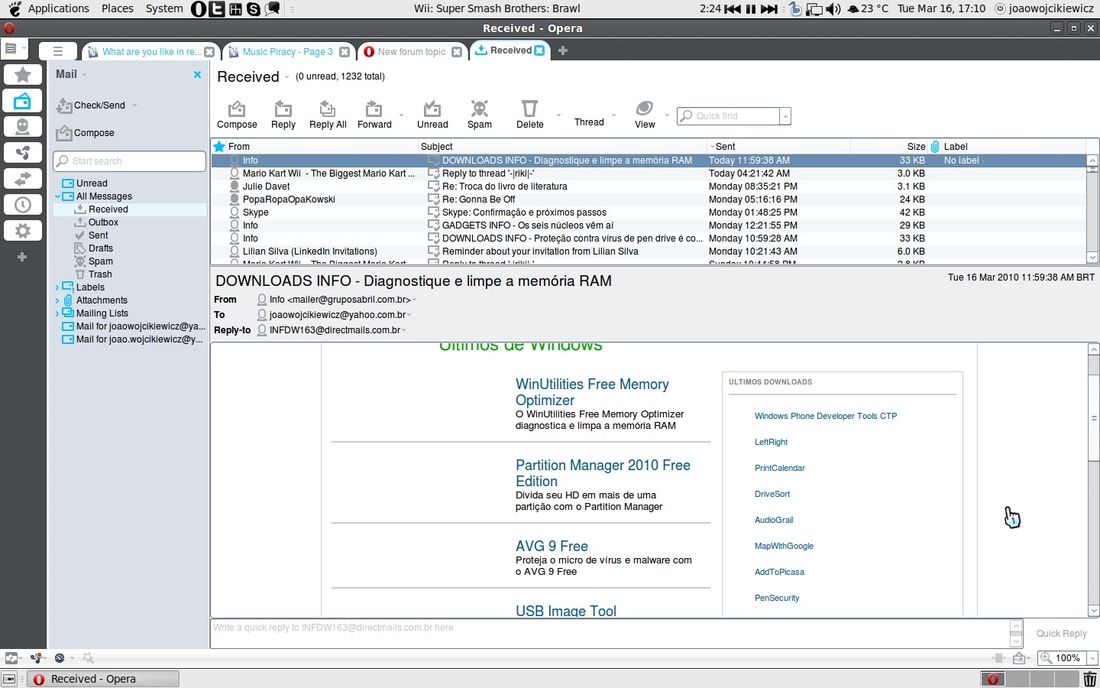 Setting up Opera Mail is easy and intuitive. Once you have it installed, the Opera Mail Wizard's screen will prompt you to select which kind of account you would like to create. In the second screen, enter your name, complete email address and your organization name, and press Next. In the last window, insert user name and password, as well as choose either Regular e-mail (POP) or IMAP. Once you are satisfied, click Finish to complete the setting up process.