Today, the world has gone ballistic with mobile-focused software. 
There's been a rapid (almost magical) demand and increase in the use of smartphones and other mobile gadgets. As a result, mobile has become the primary means of accessing the Internet today, with over 90 percent of Internet users connecting via mobiles.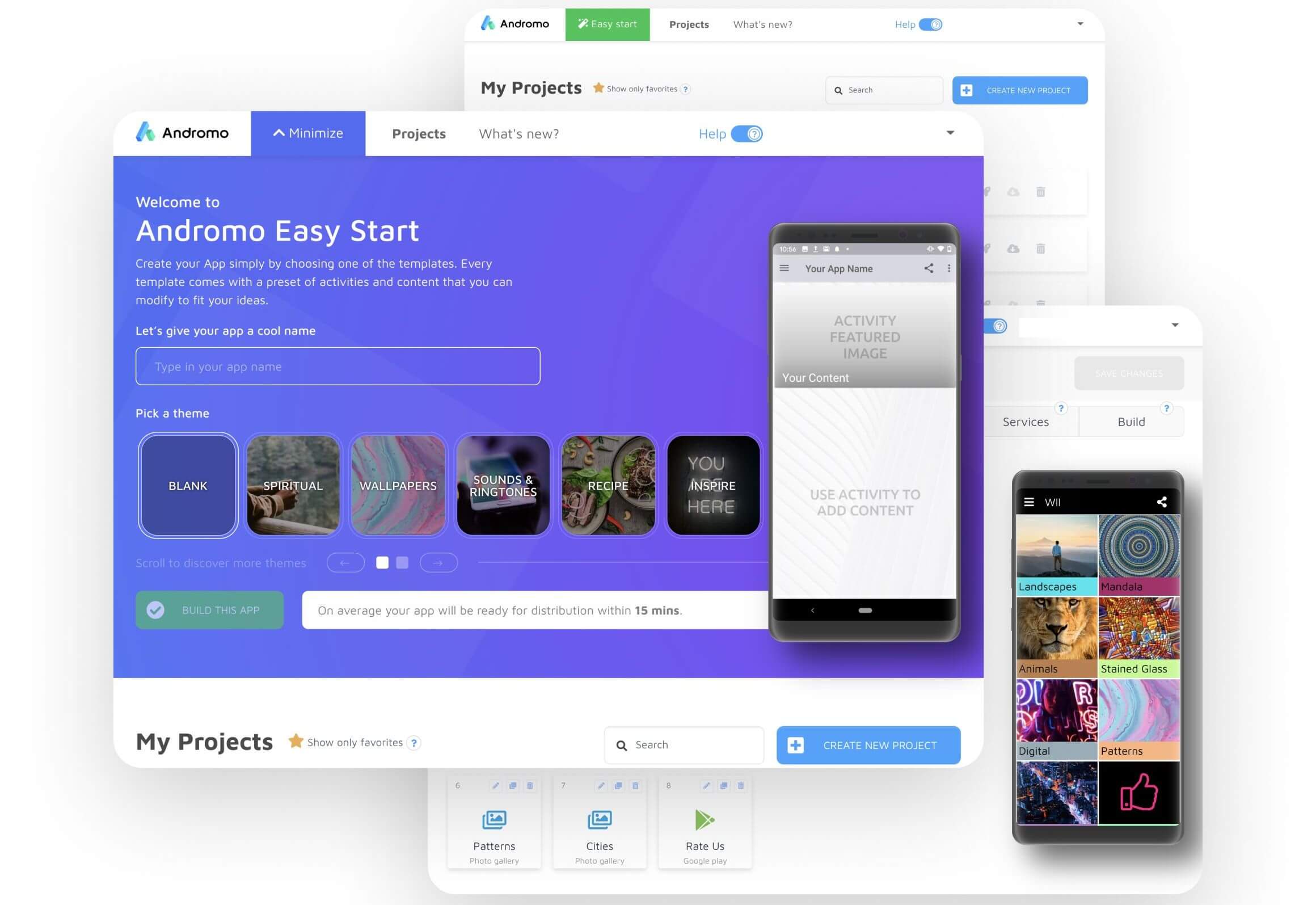 This change has forced business organizations to adjust their strategies to focus on mobiles. Websites have been redesigned to optimize different screen sizes, and now the development of mobile apps continues to increase.
Every business has to position itself to take advantage of strategies to boost revenue. One such way is to create an app for your brand. With app builders, you can build your mobile app without any prior knowledge of coding.
However, before considering the diverse variety of app builders, understanding the different apps will give you an idea of what yours should be.
Understanding the Different Categories of Mobile Apps
Native Apps:
These are apps that have been specifically designed to suit a particular platform, either iOS or Android. Native apps offer users an optimized experience because they tend to function more effectively on the platforms they're designed for.
Web Apps: 
A web aWhen a web app is adaptive, it scales to fit app is not a website. It's software that has been designed to run on a web server and is accessible via your web browser. 

Hybrid Apps:
Hybrid apps combine both features of a native and web app. The app is written using web technologies such as HTML5, but it is wrapped in a native app container.
This implies that you can download a hybrid app locally, install it on your device like any native app. However, it runs and displays web pages like a browser. 
The Best App Builders
With the help of technology, you can now easily make your app without any knowledge of coding. Irrespective of the type of app you want to build, app builders make the process easy and very affordable. 
App builders are the fastest way to get what you want without breaking the bank. Let's consider some of the best app builders below.  
1. Andromo
Boasting seven years of efficiency by 780,000 users, Andromo has all it takes for you to build your mobile app. Having a simple user interface with no coding required, you can develop exciting apps without hassle. 

Creating an Andromo app project is easy. With a little information and clicks, you're just one step away from developing your app. Add your desirable features, activities, and style. Once you're done, click the provided button, and your fantastic app is all ready, waiting for you in your email. 
An Andromo-built app is available at pocket-friendly prices, and you can build apps suitable for iOS, Android, and the Internet. You also get 24 languages support that makes your app more user-friendly to visitors who may not understand your primary language.
One of our favorite things about Andromo is how the company continues to use customer feedback to improve on the functionality of the app builder. 
Outstanding Features:
Built-in language translator
HTML5 enabled
JavaScript functionality
Interactive add-ons such as maps, videos, polls, ads etc.
The first in the world flutter-based builder, providing versatile opportunities for app customization
2. Xcode
Xcode uses Swift for app designs. Swift is a programming language that uses innovative ways to create mobile applications. Users do not need much coding knowledge when using Apple's Xcode.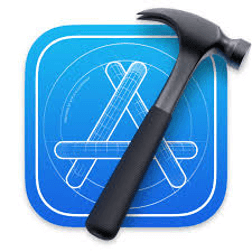 With Xcode, users can create apps for Apple products such as iPhone, iPad, Mac, Apple Watch, and Apple TV. The UI design, testing, and coding are unified in operation. 
There are discussion forums and step-by-step inive displays of the UI codes within the design canvas. And the changes made in the code are reflected immediate instructions provided for developers. Also, Xcode app builder uses Interface Builder.
Outstanding Features:
Usable for all Apple platforms
Codes are simplified, and the syntax is declarative
A live mode that gives multiple previews for cross-checking and making changes
Split-screen features
3. Buildfire
One of the fastest professional app creators, Buildfire is a cloud-based platform that caters to your app-needs irrespective of your field of requirement. The app builder allows small and large businesses to build custom-made mobile apps without writing a line of code. You can either use the drag-and-drop mechanism or fashion a pre-existing template to suit your taste.

With zero coding and graphic skills, you can create an aesthetically pleasing app that will boast unique functionalities and features. Some of the additional features offered include user management, security and session expiration functions, troubleshooting reports, etc. 
What more? It's a flexible platform that can scale with your business growth and integrate it with third-party apps if the need arises.
Outstanding Features:
Easy to use
Catalog of in-built themes
Image library tool for access to high-resolution images offline
Ease of integration with third-party apps
4. Adobe PhoneGap
Adobe PhoneGap allows developers to use a codebase while using various tech add-ons.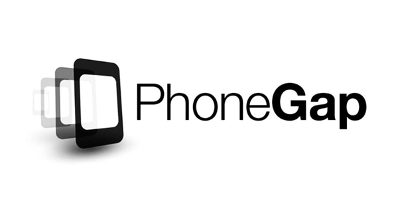 This app development software uses JavaScript, HTML5, and CSS to create mobile apps. Its apps are a set of HTML5 pages wrapped in a native app. Because its apps are of native API, they can be uploaded on native platforms.
Using this software to create an app is very similar to creating a website. You can store work files in their local storage or the cloud. These files are activated through plugins.
Outstanding Features:
Debugging is quick, and it's easy to begin building
It's easy to share app prototypes or samples with clients or colleagues
Team collaboration is enhanced through the PhoneGap Build Projects feature
5. Shoutem
Shoutem uses a React Native system to create applications that cut across multiple platforms. Its interface is user-friendly, and the designs are excellent. And users have a vast library of templates they can handpick.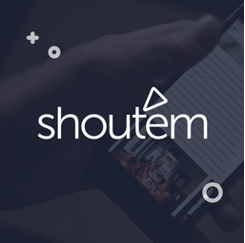 This open-source product is unique because of the native app preview, local testing, and drag-and-drop features.
Shoutem provides users more than 200 layouts and 40 done-for-you extensions that are easy to adopt. These features and layouts include user authentication, APIs, and a content management system.
Outstanding Features:
Lots of available documentation and resources
Inexpensive and easy Maintenance 
A wide range of extensions and ready to use layouts
Provision of analytics
Availability of 3rd party integration.
6. NativeScript 
Considered one of the best open-source frameworks for creating native iOS and Android apps with JavaScript, Angular, Vue.js, or TypeScript, NativeScript comes equipped with a set of cross-platform tools. The app builder offers professional services like troubleshooting, in-person training, performance analysis, and application design. Suitable for iOS and Android, NativeScript has several cross-platform tools to help you build native mobile apps. From maps to gaming apps and social messaging apps. 

Outstanding Features:
Customized built-in themes
Great CSS based styling system
Direct access to platform APIs through code
100% free and open-source
7. Android Studio
Android studio is another app builder that comes with an implementation editor. This editor helps reduce the time it takes to code because it provides special shortcuts for coding and design.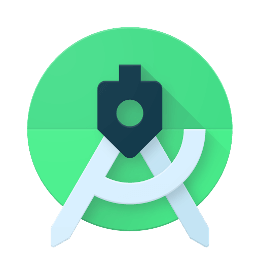 The project layouts are operated with drag-and-drop features when designing. Then the intelligent code editor covers the Java, C, C++, and even Kotlin languages.
Google's Android Studio is what every user can customize to suit their intentions. The coding is so excellent that it can produce multiple versions to fit various devices.
Outstanding Features:
An APK analyzer for reducing the total app size
A fast emulator that tests various setups and features
A visual layout editor for the coding process
Profiling tools that give real-time stats on network, memory, and CPU
8. AppMySite 
AppMySite is one of the best platforms for building apps without coding skills or knowledge.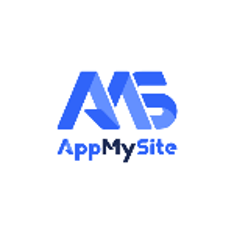 It helps developers or users convert websites into mobile apps. What's even more amazing is that it doesn't require any tech skills. 
Knowing the significance of mobile apps in today's world, businesses use the platform to develop native apps that are compatible with Android and iOS platforms. These businesses can customize the app to match their brand identity. 
With the free trial of AppMySite app maker, you can create an app in few minutes. Then, upgrade to any of the pricing plans when ready to launch using its simple three-step process.
Outstanding Features:
Coding skill isn't necessary
Efficient and fast app creation
Premium features are available
Compatibility with multiple platforms
Integrated with the Social Media
Choosing the Best App Building Software to Match Your Objective
App builders generally have certain features in common. But, depending on the platform of your choice, they also offer unique functionalities and features. 
As a result, you must be able to identify the platform that more closely fits your scope, objectives, and level of expertise. 
Here are quick things you should consider to make the best choice:
1. Consider the Software Framework: If you desire to see certain core features in your app, identify which of the open-source app builders can help you get these features or frameworks in place.

2. Support and Maintenance Are Critical: When you're sure there'll always be assistance whenever defects come up, you won't be worried.

3. Seek Testimonials of Other Developers: What are other developers saying? Did they have a wonderful experience using the platform? Was it as easy as the open-source app company described it? What glitches did they experience? You can find answers to these questions on forums or app reviews.

4. Can You Integrate 3rd Parties": This feature is something to look out for. Sometimes, the app builder alone may not be sufficient to create an app that matches your requirements. This is the essence of 3rd party software to augment the functionalities of your app builder. 

5. Consider Business Integration: It's best to choose an open-source app builder after looking at the big picture. Will it align with your business goals? Will it integrate your other business options?

6. Security and Privacy: Take time to read up their terms and conditions. Does the open-source app builder have a compliance standard or certificate of safety? Has it ever been involved in privacy violation scandals? What is its authentication and authorization process?

7. Focus on Your Audience: Demographic factors such as age, interest, education, etc., are determinants in the selection process. The targeted geography is also another thing to look out for. Since your developed app is meant for audience utility, you must choose what suits your audience.

8. Calculate the ROI:  Most platforms offer premium features at certain costs. You should count the cost and choose the builder, which will give you a better return on your investment in the long run.

You can build an app without coding skills. However, if you're still a bit skeptical and unsure about creating an app yourself, you can consult an app development agency to get it done for you.