If you are using Firefox as your default mobile browser (Android & iOS) and would like to force all apps that open links to only use private browsing mode (incognito mode). This article will show you how to quickly and easily configure Firefox to always use private browsing for links opened from other apps.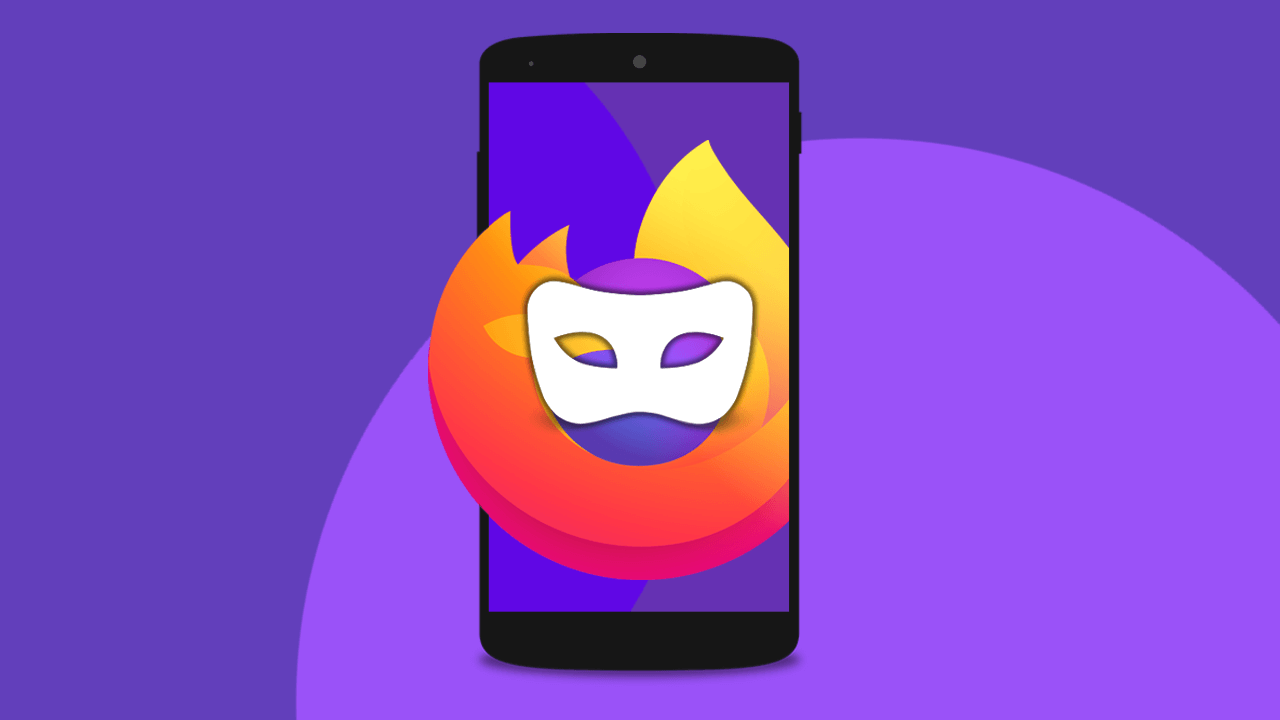 Related: How to reduce CPU usage & increase load speed when using Dark Reader. (Android)
Firefox is one of the only mobile Internet browsers that currently offers full extension support, allowing you to use most of your favourite extensions on your Android or iOS device. In comparison Google Chrome and Microsoft Edge both fully restrict extension support and your ability to control unwanted tracking and ad exposure.
As well as having full extension support Firefox on Android and iOS also has the ability to open all links coming from other apps in Private mode. For example, if you are opening a link from Discord or Snapchat, you can force it to open using a Private browsing tab in Firefox. This is one of the quickest and easiest ways to reduce the tracking data that they acquire from your browsing activities. Alternatively, you could switch to Firefox focus and have private browsing mode enabled always and forever.
Note: Unfortunately, there are some apps out there that refuse to open anything outside their systems in these cases there's sadly not much you can do apart from copy and pasting the address to Firefox.


How do you make apps only open links using a private browsing window on Android and iOS?
Although most apps will try to keep everything you do on them inside their system, you can force some of them to use your default browser. On top of that, you can then force your browser, in this case, Firefox, to open everything in a private (incognito) session.
To force apps to use Private browsing mode when they open links in Firefox you'll need to do the following. First, open Firefox, then tap the three dots in the bottom right-hand corner and select Settings.
Next, tap Private browsing near the bottom of the page then flip the toggle next to Open links in a private tab on the next screen and you're done.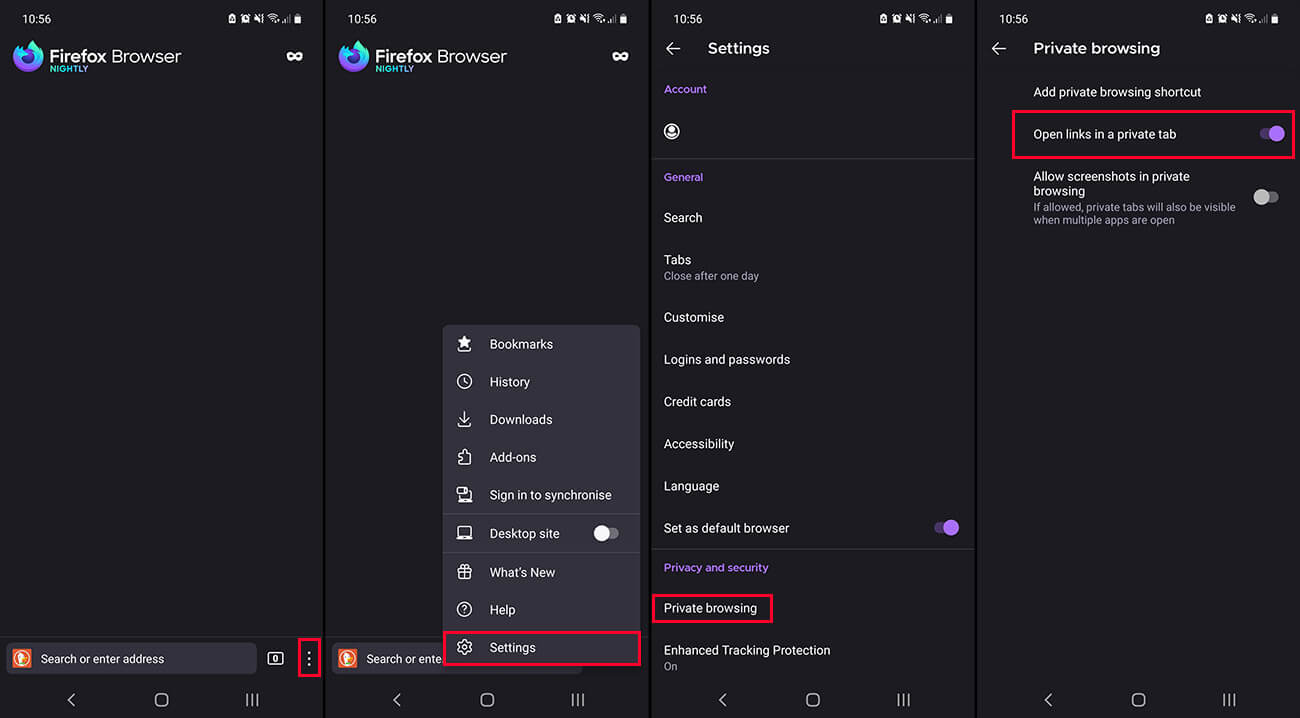 After making this change all apps that aren't locking everything into their own interfaces will open links using a private session in Firefox. Sadly there isn't a workaround or a solution to prevent apps like Instagram from keeping everything inside their systems. The only real option is to stop using them altogether.
Seeing as you are using Firefox on your mobile device I'd be guessing that you are also using it on your other devices. If so you'll probably want to check out the following article that will show you how to quickly and easily change the size of the tab bar that runs along the top of the browser window. How to make the Firefox tab bar smaller. Change the Firefox Proton tab bar size. Although I personally like everything about the new Firefox user interface (UI) a lot of people have found the width of this row to be a little distracting and space-wasting.